MTA To Ensure We Go Nowhere In March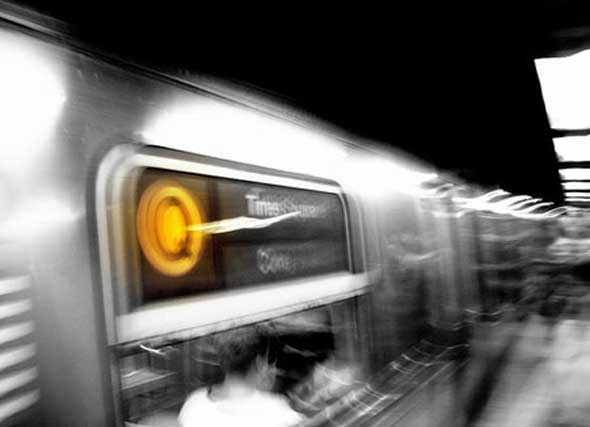 March's weather may come in like a lion and go out like a lamb, but March's commutes will be coming – and going – much more like a turtle. A paralyzed turtle. A drunk, paralyzed turtle. That's blind.
We got a taste of the service disruptions last week, when Q trains operated in two sections during weeknights (12:15 a.m. to 5:00 a.m.), with the breakpoint at Atlantic Avenue/Pacific Street. That means anyone heading north from our parts in those hours would have to switch to another Q at Atlantic – and vice versa for those coming in from Manhattan. During that time, trains run every 30 minutes, so you'll be able to take your time traversing the entire length of the Atlantic terminal. Have fun.
Oh, and by the way, those changes will continue to be in effect throughout almost every weeknight in March.
But here's the clincher – you ain't gettin' out of here on the weekends.
From 11:30 p.m. Friday to 5:00 a.m. Monday for the first three weekends of the month there will be no Q service north of Prospect Park. Got it? It's not operating in two stretches. It's not operating at all.
Let's just make this clear. If you board a Q train this weekend hoping to get to the city, the train will terminate at the Prospect Park station. From there, you can hop on a free shuttle bus to Atlantic Avenue, where you'll have to catch the N train, which the MTA says is replacing the Q between Atlantic Avenue and 57th Street-7th Avenue.
But it's not going to be an exact replacement, apparently. Because if you want to go to DeKalb Avenue, you'll need to take the shuttle bus to Atlantic Avenue and grab the R train, not the N.
Oh, one more thing. If it's night time, the R train won't be running, so then you'll have to take the N.
Got it? No? Here's a better idea. Stay home and write nasty letters to the MTA.
Really need to find a way to the city? Make sure you check the MTA website for last minute changes. Because they do that.