MTA PBA Endorses Assemblywoman Nicole Malliotakis For Re-Election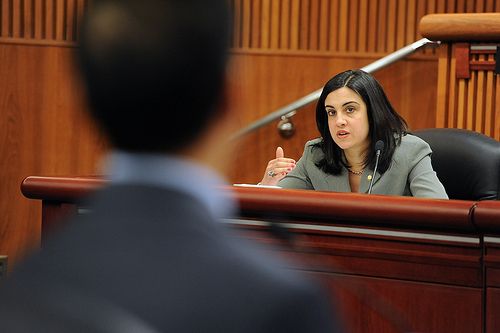 The Metropolitan Transportation Authority Police Benevolent Association today announced their endorsement of Assemblywoman Nicole Malliotakis for re-election in the 64th Assembly District.  The Metropolitan Transportation Authority Police Department is responsible for providing safety and security for the commuters and travelers who use the Long Island Rail Road, Metro-North Railroad, and Staten Island Railway.
Assemblywoman Malliotakis has made restoring fiscal sanity to the MTA a priority of her first legislative term.  Notably, she was successful in urging Governor Cuomo to waive $50 million in bond fees that the MTA would have been required to pay to New York State.  Malliotakis is also drafting legislation to bring revenue generated by MTA police and other personnel, which has been diverted to the City of New York, back to the MTA.
Malliotakis has also been aggressive on law enforcement issues, including her support of legislation passed to expand the DNA database and penalize those that view child pornography or commit aggravated acts of domestic violence.  She has also fought to establish tougher penalties on repeat drunk drivers and criminals who attempt to lure children.
MTA PBA Executive Vice President and Legislative Chairman Michael O'Meara said: "Assemblywoman Malliotakis has proven to be a great advocate for the law enforcement community. She has a great respect for issues concerning law and order in her community, and the entire State of New York. The officers and members of the MTAPBA are proud to endorse Assemblywoman Malliotakis for re-election to the 64th Assembly District."
"In order for a public authority like the MTA to provide my constituents with equitable service, we need to ensure that it's receiving the money it's rightfully due and spending it the right way.  If we don't remove unfair burdens imposed by state government or fail to prevent the raiding of MTA coffers to fill budget gaps, we risk further service cuts and increases on tolls and fares," said Malliotakis.  "I'm proud that the MTA PBA has recognized my efforts to restore financial soundness to the MTA and my commitment to availing our state's law enforcement agencies of the tools they need to keep us safe."
Assemblywoman Malliotakis was recently endorsed by the American Federation of Government Employees – Local 2272, which represents the U.S. Marshals, as well as the International Union of Painters and Allied Trades.