Mount Sinai Opens Urgent Care Center In DUMBO, Phoenix House Selling Two Jay Street Properties
DUMBO – In more healthcare news, Mount Sinai hosted a ribbon-cutting ceremony last week to celebrate the opening of its new state-of-the-art urgent care center in DUMBO.
Located at 110 York Street (at the corner of Jay Street, across from the York Street F subway station), Mount Sinai Urgent Care DUMBO offers walk-in service and personalized treatment for temporary and chronic medical conditions.
An appointment is not required to see the staff of Mount Sinai physicians at the new center featuring five modern exam rooms and upgraded technology, including an X-ray facility.  The Urgent Care Center's electronic medical records system is fully integrated with Mount Sinai Health System's, providing staff with secure access to each patient's medical history.
Patients living or working in the area can walk into the center for treatment for minor injuries and illnesses, such as allergies and asthma, bronchitis, earaches and eye infections, fever and flu, broken fingers or toes, cuts requiring stitches, sprains/strains, skin rashes, and stomach ailments.
"When accidents and illnesses occur unexpectedly, New Yorkers need urgent care,"  Judah Fierstein, MD, Assistant Professor of Emergency Medicine and Medical Director of Mount Sinai Doctors Urgent Care, said in a statement announcing the launch of the center. "The opening of this facility means residents will have access to Mount Sinai's high-quality medical care."
Mount Sinai Urgent Care DUMBO
110 York Street (at corner of Jay Street), Second Floor, DUMBO
Hours: Monday through Friday, 8:30am—8:30pm
Saturday, 9am—5pm
Beginning in February, the center will be open on Sundays and holidays.
Phone number: 929-210-6110
Also in DUMBO, the non-profit addiction treatment and rehab organization Phoenix House has announced that it is selling its 68,500-square-foot property located on Jay Street, Crain's New York reports.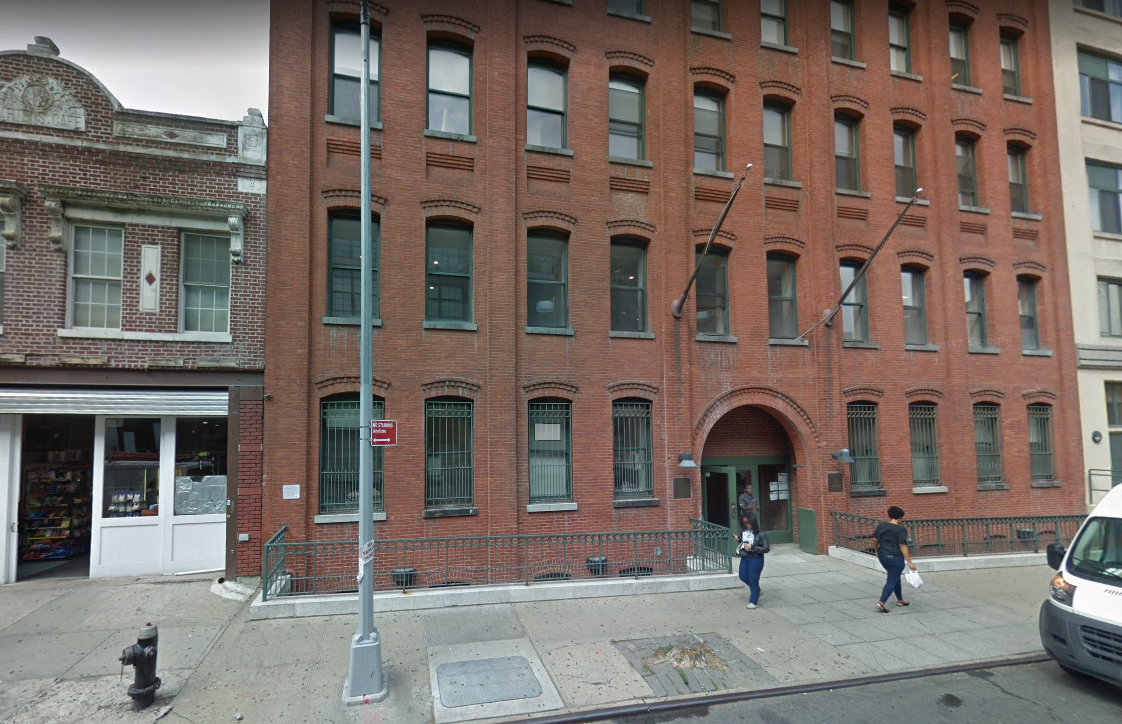 Phoenix House has owned the property since 1973, which features two interconnected buildings—the five-story 50 Jay Street which is home to the Phoenix House offices, and the seven-story 42 Jay Street, which housed the Phoenix Life Center, a $9 million newly renovated residential substance treatment center that opened last September and closed soon after in December.
The treatment center focused on evidence-based medical treatment, featured an in-house chef and a rooftop gym, and reportedly charged $18,500 a month. The facility was licensed for 125 beds, but the number of those filled was approximately 15, according to Crain's.
Phoenix House's CEO and acting president told Crain's that the non-profit facility cannot compete with for-profit treatment providers. Residents at the DUMBO facility were moved to one of Phoenix House's eight other locations in the city. The organization could potentially sell the Jay Street buildings for $60 million, according to the article.