Motorcycle Crash In Bed-Stuy Leaves One Dead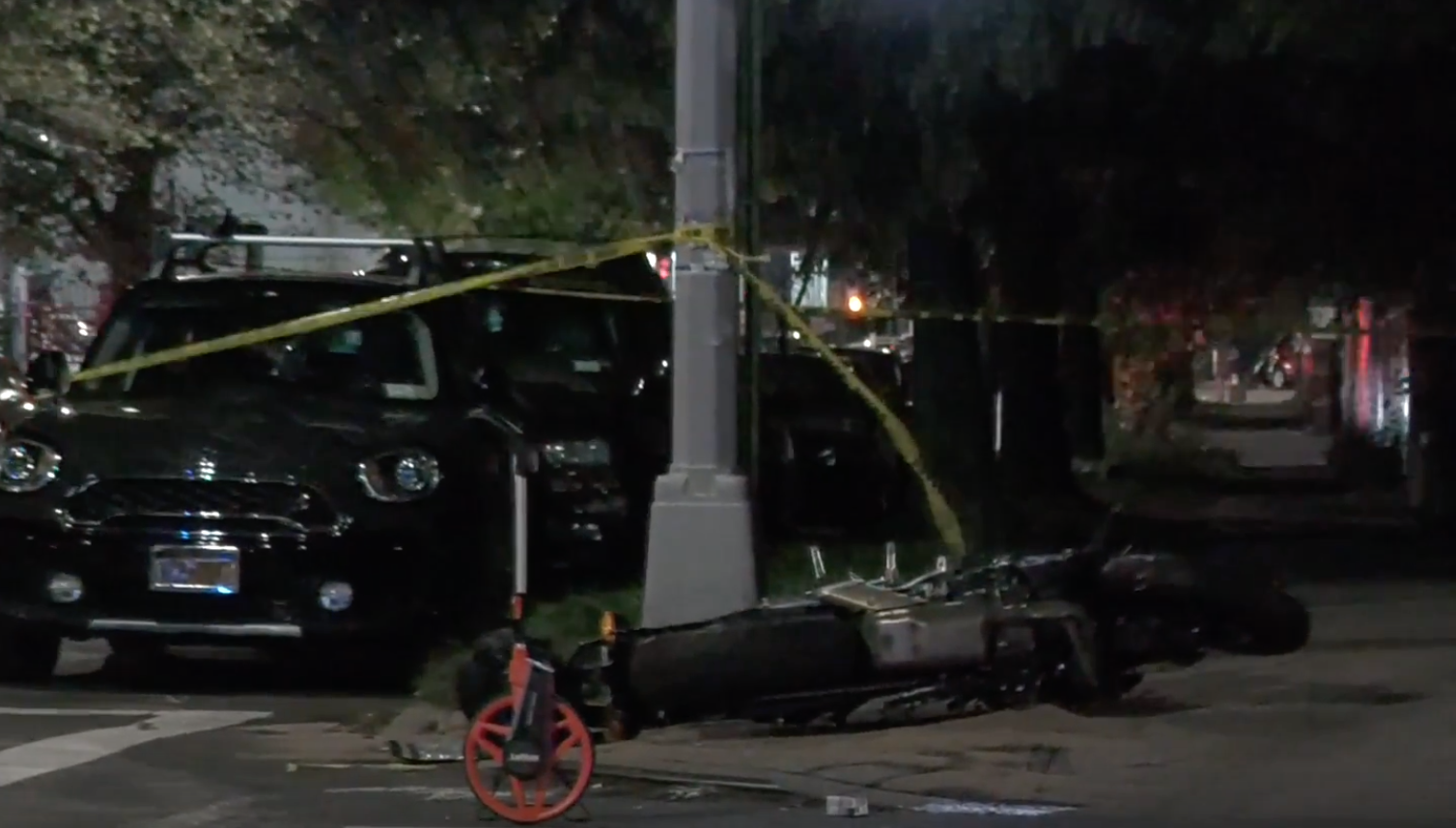 BEDFORD STUYVESANT – A 27-year-old motorcyclist is dead after a driver making a left turn crashed into him.
On Saturday, November 2 at around 11:18 p.m., a person driving a grey 2016 Honda Odyssey was traveling southbound on Tompkins Avenue. As the driver was attempting to make a left turn into Ellery Street, it crashed into a man on a 2015 Yamaha motorcycle who was traveling south on Tompkins Avenue in a bicycle lane. A video is attached below which includes surveillance footage.
The impact caused the motorcyclist to fall from the motorcycle. He was found with severe trauma to his body and was taken to Bellevue Hospital where he died.
Cops have not yet released the name of the victim. The driver remained at the scene and there have been no arrests made as of this time. Cops say the investigation is ongoing.