31-Year-Old Dead After Motorcycle Collides With Car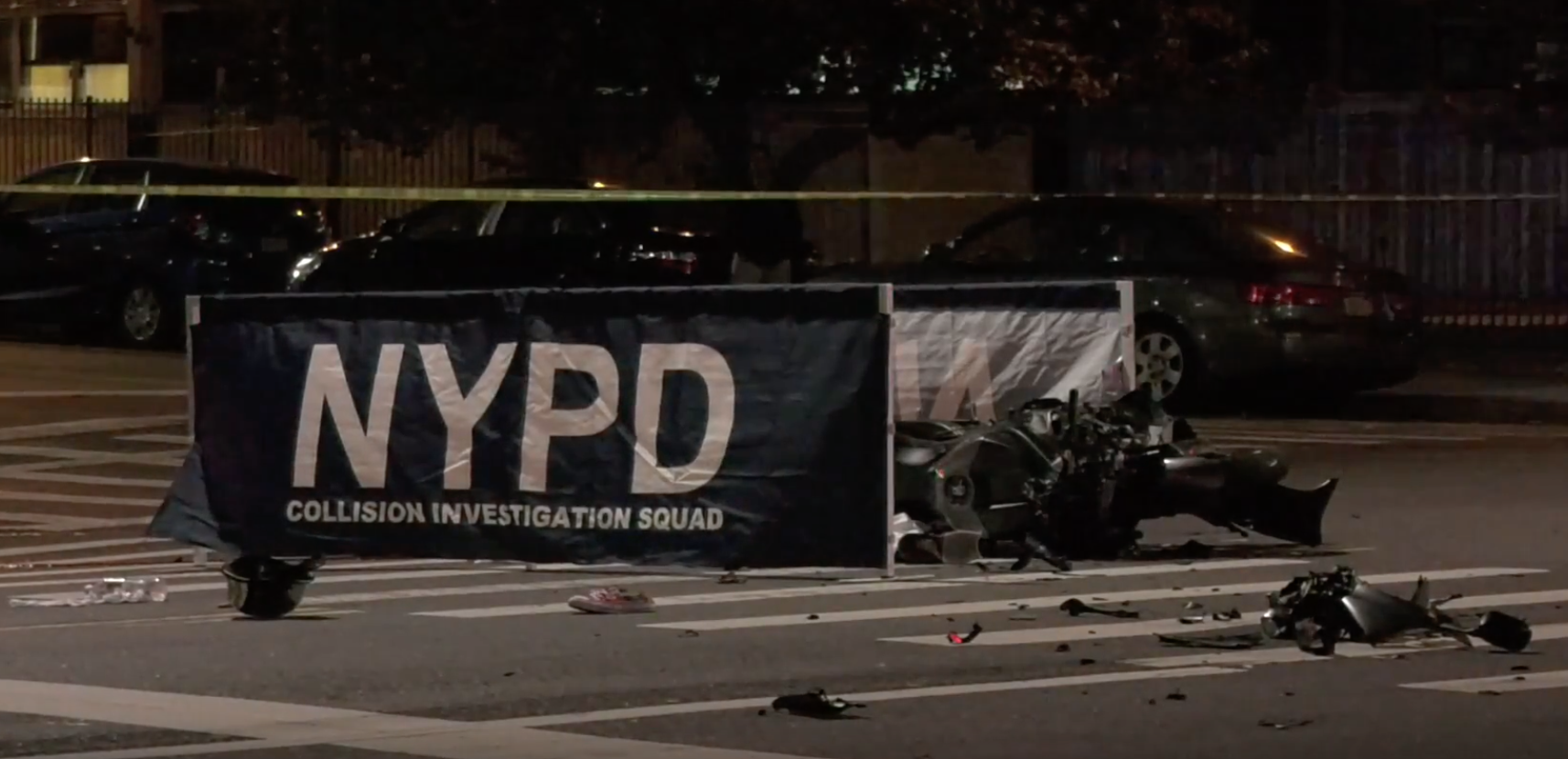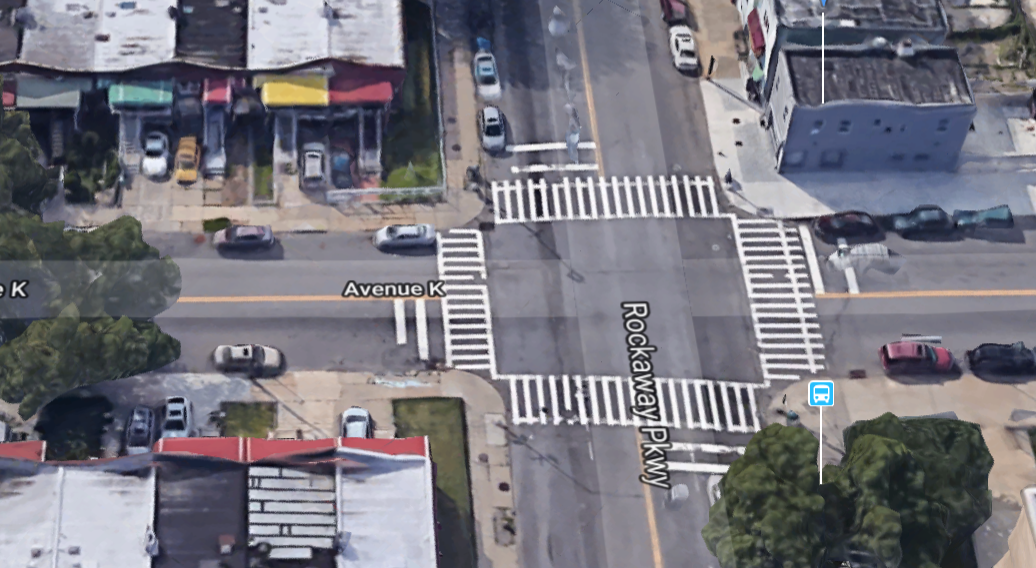 CANARSIE – Last night ended in another biker death in a crash involving a motorcycle and a car.
Roshaun Miller, 31, was riding a 2013 Yamaha motorcycle southbound on Rockaway Parkway on Tuesday, July 16 at 11:51 p.m. with a 16-year-old on the passenger seat. At the same time, according to the NYPD, a 24-year-old was driving a 2005 Nissan Murano northbound on Rockaway Parkway. The driver of the car attempted to make a left turn into Avenue K when the motorcycle crashed into the passenger side of the vehicle.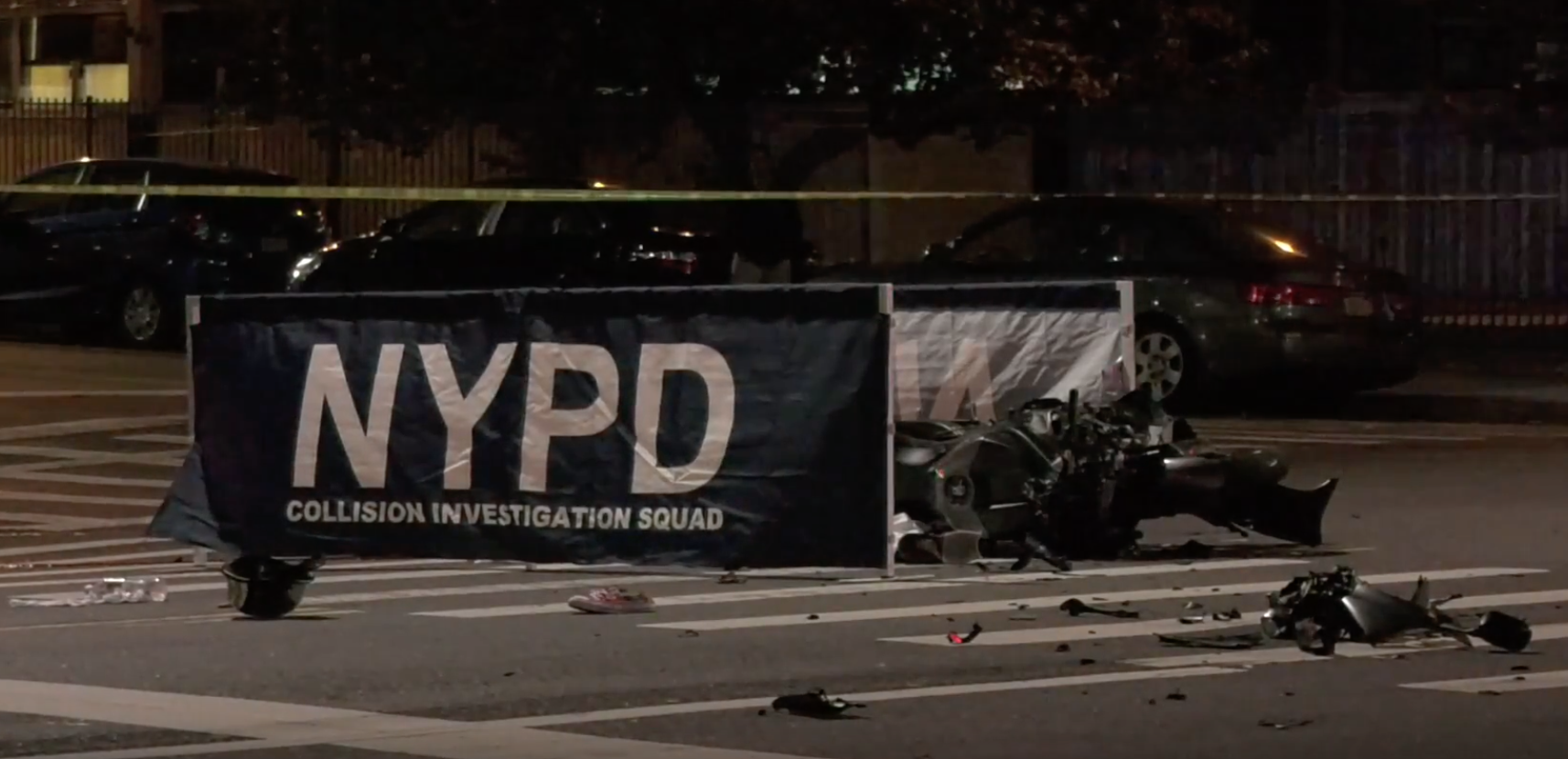 "We heard a loud bang," a neighbor said. "We knew it wasn't good, there was a lot of blood. Someone went and touched [the motorcycle driver] and said he had a faint pulse. But you could tell he wasn't gonna make it because there was a lot of blood. The human body can't lose that much blood and you still live."
Miller and his passenger were thrown into the street. Miller was declared dead at the scene, and the 16-year-old was taken to Brookdale Hospital Medical Center with minor facial and head injuries. She is in stable condition.
Miller, a father of three kids, immigrated from Jamaica and has been living in Canarsie for about three years, the Daily News reported. He had just attended the Wingate Concert Series in Wingate Park, rode his motorcycle with his friends, and then split off with a girl giving her a ride. His friends told the Daily News that they rode past the crash scene later that night, without realizing it was their friend whose bike crashed.
The driver of the Nissan remained at the scene with his vehicle. There have been no arrests made and the investigation is ongoing.