Morning Mug: On An Overcast Day You Can See Coney Island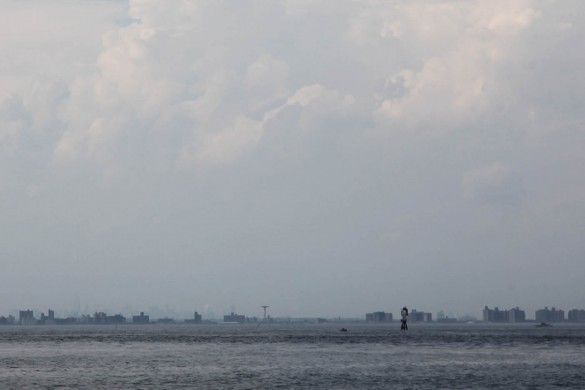 From the photographer:
Here's a photo of the Coney Island/Brighton Beach waterfront from across the way over at Sandy Hook, NJ, that I snapped this past Sunday [Ed. — July 15, 2012]. You can see the parachute tower, and if you look closely, barely see the Wonder Wheel.
Photo by Knightmare6