Morning Mug: Nostrand Snowfall, Circa 1975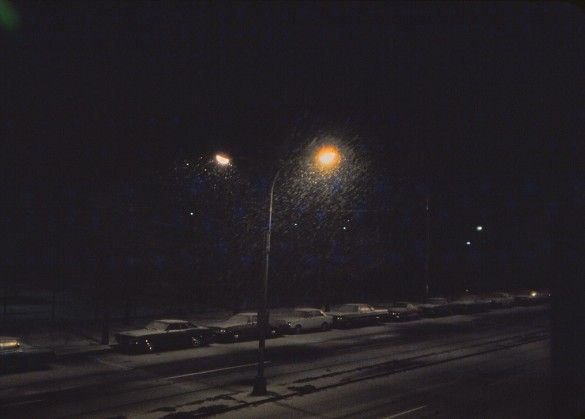 From the photographer:
Nighttime snowfall on Nostrand Avenue, between Avenue Z & Voorhies Avenue, early 1975. My little beige Toyota is sandwiched between two large American cars. From 35mm Kodachrome slide.
Morning Mugs from before I was born — priceless! You can kind of make out the darkened basketball court to the right of PS 52. I wonder if the El Camino (at least it looks like an El Camino) behind Andy's car is the same one James Griffin spotted on Shore Bouelvard.
Cars were really the size of boats back in the seventies. Unless, of course, you were driving a little beige Toyota.
Photo by Andy Baum