Morning Mug: Late Winter Crocuses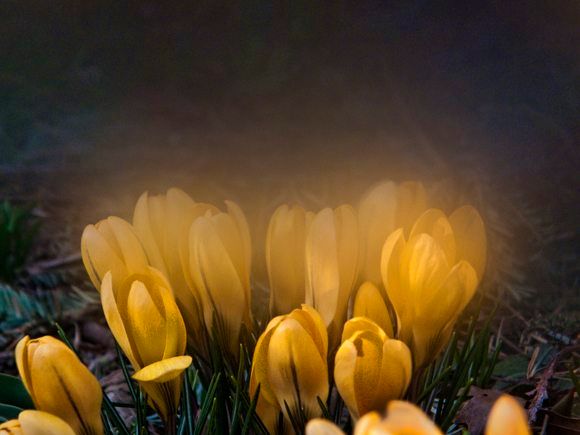 A lovely and enlightening message from the photographer:
A reminder of how unseasonably warm this winter has been and a promise of an early spring. As we know Staten Island Chuck, the official woodchuck weather prognosticator of New York City, did not see his shadow this year and his prediction of an early spring ha[s] proven true. The mistiness of it is not the result of photoshopping but a more basic method I am not at liberty to divulge. I was pleasantly surprised to see these crocuses in the same place I found them last year.
Ah, the Secret of the Mist. I wonder if he didn't just spread some petroleum jelly on the lens. Hey, it's been known to happen.
Photo by PayPaul