More Brooklyn Concert Series Conundrum Weirdness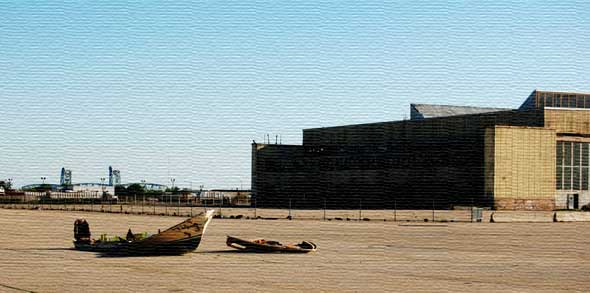 I am of the mind that the hipster ethos, particularly with regard to music and fashion, is simply too avant-garde for me to figure out, particularly as it relates to a concert series in our area… but I shall take a crack at it, for all of you, followed by a long hot shower, because I simply don't trust where these people have been.
Apparently there is some promoting entity called Jelly NYC and they do, or did, a concert series in Williamsburg — the "Jelly NYC Williamsburg Waterfront parties," which used to be held in McCarren Park (I think that might be their equivalent to our Marine Park), although, when you go to their [intentionally?] minimalist website, in tiny print all that is stated on the home page is that Jelly, a "full service creative agency based in Brooklyn, New York," is Paper Magazine's "Promoter of the Year 2010." Woo.
In addition to a "contact us" link, a separate follow-through link takes you to a tumblr. page, which hosts a random smattering of abstract images and videos, which do not appear to have anything to do with one another. Check it out — see for yourself. I don't really get it, but perhaps I am just not cool enough to understand nuance.
So now, Brooklyn365 (whose website is, thankfully, more coherent than Jelly's, because navigating through the Hipsterverse is like trying to surf the cosmos using a map written in Mandarin) is reporting that Jelly NYC will be holding a concert series in Floyd Bennett Field called "Rock Beach" — the Jelly NYC "Rock Beach" site, indeed, listed a comprehensive playlist with bands and exact dates beginning July 9 — except they later reported that "The Rock Beach's World Wide Website has now been taken down, as it was actually not meant for public consumption."
Read it as many times as you need, because I am not drawing a flow chart. Jelly NYC no longer handles the Williamsburg Waterfront parties > Jelly NYC was going to handle something called Rock Beach > Now we don't know if Jelly NYC will handle Rock Beach, or anything for that matter, because their website is reporting bupkes.
If anyone could shed greater light on this conundrum, feel free to share your thoughts in the comments. Trying to write about our borough's outdoor concert series[es], replete with soap opera-like story arcs, is not unlike being on that trippy boat ride through Wonka-land.