Mix, Pour And Find A Cure At PSJC Lemonade Stand Sunday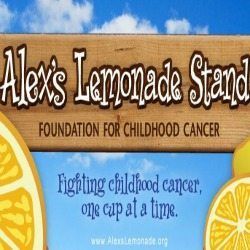 Teens at the Park Slope Jewish Center are turning lemons into lemonade this Sunday, June 9, from 11am to 3pm at the corner of 14th Street and 8th Avenue in the hopes of raising money for childhood cancer research.
Part of National Lemonade Days, an annual fundraiser from Alex's Lemonade Stand Foundation, the PSJC will join thousands of other stands across the country this weekend who all have the same mission…"mix, pour and find a cure." Check out the inspiring video below for more information on Alex's Lemonade Stand Foundation.
With a sunny, 81 degree forecast on the horizon for Sunday, you'll definitely need cool and refreshing pick me up, so be sure to stop by the PSJC and support our local kids as they make a stand against childhood cancer.
Image via PSJC