Miso Soup for the Slope: Health Benefits and an Easy Recipe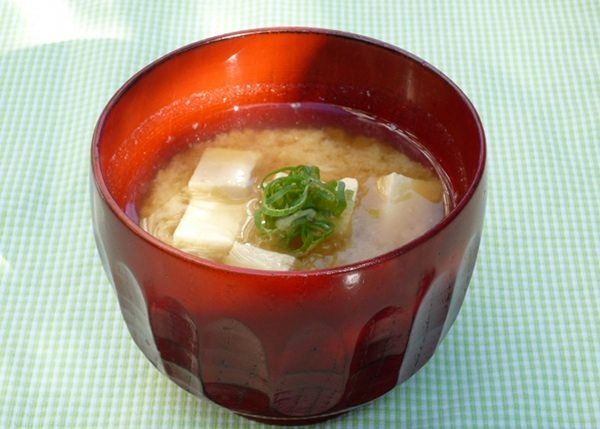 The fountain of youth can be found in a bowl, South Slope, and it's as close as your local grocery store or Japanese restaurant! Miso soup—a staple of Japanese cuisine—is an easy and delicious way to boost your immunity (and avoid that nasty flu virus) while providing several other noticeably significant health benefits. A strengthening powerhouse of vitamins, minerals, essential amino acids, antioxidants and healthy enzymes—you don't need to be a chef to prepare this easy and versatile soup at home.
Miso—a paste made from fermented soybeans, sea salt, and rice, barley, or other grain—is considered a superfood by the health community for its nutrient-rich content (Dr. Oz recommends 1 cup per day to stay trim) and health-giving benefits. Because of the fermentation process, Miso contains probiotics—or healthy bacteria that your body needs—that boost the immune system, support digestive health, contribute to weight loss, and help the body to detoxify. Adding Miso to your regular diet also strengthens the blood, lowers LDL or "bad" cholesterol, and reduces the risk of cancer because of its anti-inflammatory effects.
An easy and quick soup to make, we like to keep a large pot in the fridge to have as a snack, healthy lunch, or warm and comforting drink. You can find a variety of Miso pastes at Back to the Land, as well as seaweed, tofu, organic vegetables, and any other additional ingredients to make your soup more nutritious.
Our own Park Slope health-supportive (and gluten-free) personal chef, Hideyo Yamada, offers a delicious and easy recipe for Miso soup:
Easy Vegan Miso Soup
Makes 4 servings
Ingredients:
For Kombu stock:
3 cups of water
Strips of Kombu seaweed, totaling 10 inches in length (can be found at Back to the Land)
For Miso soup:
3 cups kombu stock
½ block firm tofu, cubed
3 tablespoons Miso, any type
2 teaspoons scallion, sliced (optional)
Preparation:
In a medium-sized pot, soak the kombu in 3 cups of water overnight OR as long as possible*. Bring to a boil. Turn off heat and remove the kombu. Add cubes of tofu bring to a boil again. Turn off the heat. Dissolve miso in the kombu stock. Remove from heat.
Serve with sliced scallions. (optional)
*Soaking the kombu overnight provides more flavor and health benefits.
Note: Never bring miso to a boil, as it changes in flavor and removes some of its health benefits.
If you don't feel like making soup, simply dissolve 1 heaping tablespoon of Miso into a mug of hot (but not boiling) water as a soothing beverage, or stop by any of these Park Slope Japanese restaurants for an affordable and delicious bowl:
(Photos via Chef Hideyo Yamada)