MICROCOSM: A Benefit By Brooklyn Artists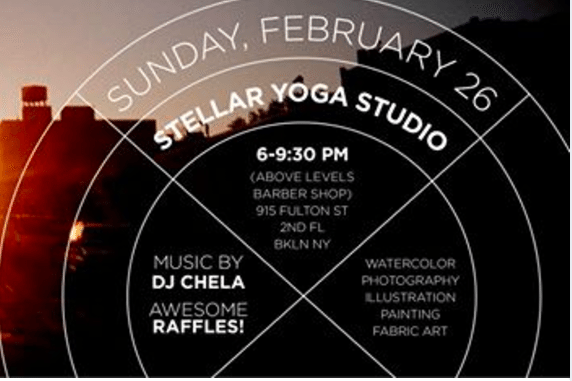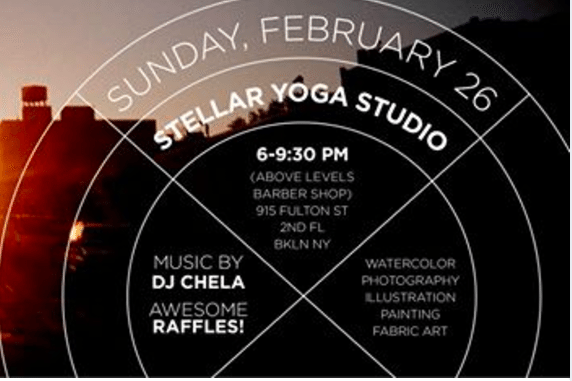 Microcosm Fundraiser & Multi-Media Art Exhibition
When: Sunday, February 26th, 6 to 9:30pm
Where: Stellar Yoga Space, 915 Fulton Street (between Clinton & Waverly Avenues), Clinton Hill
What: Fundraiser and gallery show featuring the work of ten local artists (and a few nasty women from afar) working together to fight against the "fascist-in-chief."
This benefit event was organized in response to the election by three friends in Brooklyn—Payel Gupta, an allergist and immunologist; her colleague, Sara Lynn Sterling-Little, a physician's assistant and photographer; and Sara Lynn's wife, Therese Sterling-Little, a marketing professional and painter. Gupta explains, "Since Trump has been elected, the three of us have been actively seeking ways to become involved."
Multi-media artwork ranging in price from $20 to $200 will be on sale with proceeds benefitting Immigration Equality, an LGBTQ+ immigrant rights organization, and Providence House, a women's shelter in Bedford-Stuyvesant.
There will be a DJ, dancing, and performance art throughout the evening. Wine will be provided by Olivino Wines and a raffle will feature prizes including: hair services from Su'juk, and gift certificates to Emily, B'KLYN Burro, Saffron Brooklyn (flowers), and more.
"During these dark days, inundated with bad news as we are, it can be easy to feel powerless, overcome with sadness, and a stranger to the world we thought we knew," Gupta says. "As we struggle to recognize our country, we find a renewed determination to be active citizens. Small individual efforts to support the people and organizations most in need of our energies are both within our capacity, and often the extent of it. In these actions we can find personal solace, repair our communities, and collectively push towards a world that looks more like the one we'd like to inhabit."
Elaborating on the motivation behind the trio's grassroots efforts, she says that the organizations the event will benefit, Immigration Equality and Providence House, "need our support" during these uncertain times.
Overall, she says, it will be an "awesome Brooklyn-based event" with generous donations and support from many local shops and businesses.
The invitation to Microcosm welcomes all and proclaims, "Support our communities, local and global. Love one another with all your might!"
For more info and to RSVP, click here.