Melt Kraft Is Almost Here…And They're Hiring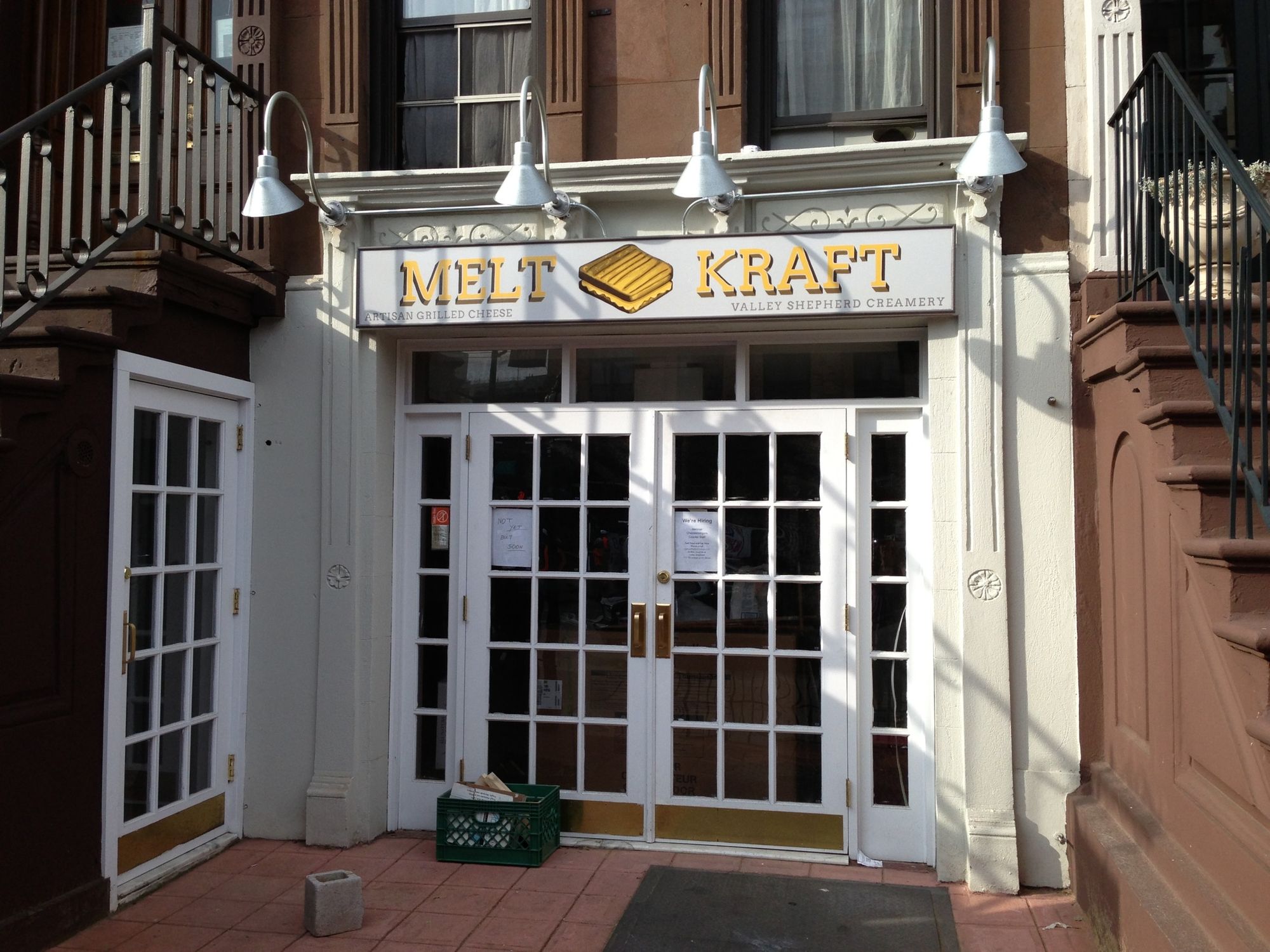 We can practically taste the grilled cheese goodness! New Signage recently appeared at 442 9th Street (between 6th and 7th Avenue) for Melt Kraft, part of the Valley Shepherd Creamery family.
In addition to a handwritten note in the window that simply states, "not yet, but soon," a we're hiring flyer says that the new shop is looking for both full and part time baristas, cheesemongers and counter staff. Brownstoner came across a Craigslist post earlier this month which gives a few more details about the available positions.
Those interested in submitting an application should email Samantha@njcheese.com, or drop your resume off in person at Valley Shepherd (211 7th Avenue at 3rd Street).