Mega Mex's Sticker Shame Advertising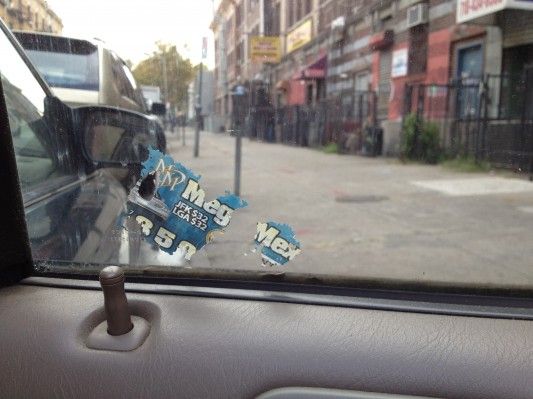 Earlier this year, the City Council voted to outlaw sticker shame, a 25-year-old Department of Sanitation practice that included bright yellow stickers and a hell of a time getting them off your illegally parked car's window. Whatever your opinion on the sticker ban (the Times was against it), we can all agree that legally parked cars should probably not be subject to window-ruining stickers.
To the contrary, a neighbor's car has been covered in promotional material from Mega Mex, a local car service (and just one of many who do this). When the cards and brochures are left on car windows in rain, they can stick to the window, becoming next to impossible to remove. The above picture shows the view from the inside after serious attempts at removal. The next picture shows the view from outside.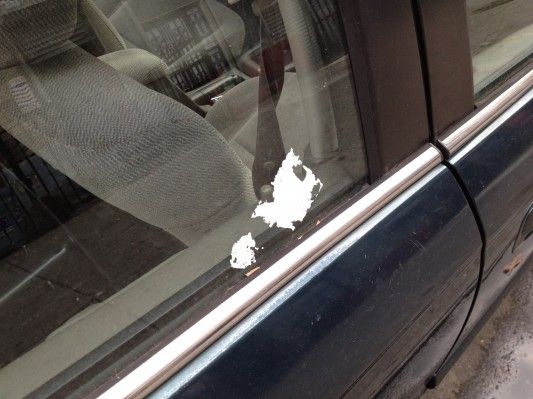 It's mini-sticker shame, but for what crime?
Placing handbills, posters, cards and other advertisements on cars is illegal (fines start at $75 per handbill), but the law isn't exactly enforced with vigor. If you see illegal advertisements on cars, you can call 311 to complain. Mega Mex did not comment on the article.