Meet The Neighbors: Jason Rabinowitz Of The Pop Ups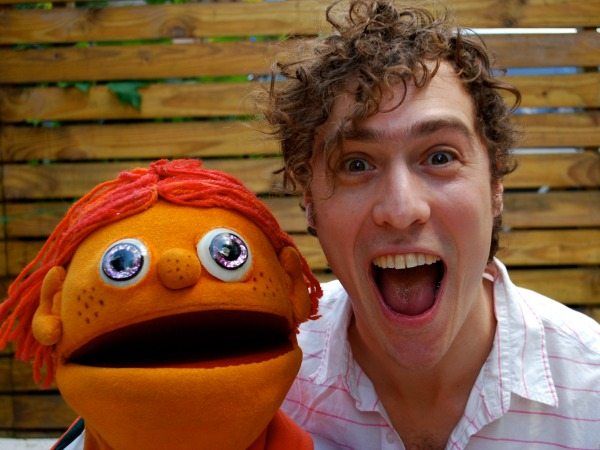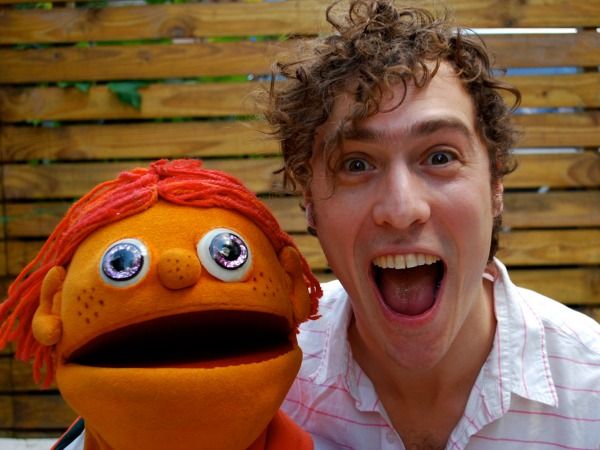 If you're looking to bring a little indie rock into the lives of your kiddos, 21st Street's Jason Rabinowitz has some impressive tunes (and a few wicked cool puppets) for you. His band, The Pop Ups, received their first Grammy nomination this year for the album Radio Jungle, and he's now introducing Popsqueaks Music Classes to area infants and toddlers.
We sat down with Jason to learn a bit more about the musician, his series of children's classes, and what he thinks are some of our neighborhood's hidden gems.
SSN: What brought you to South Slope?
JR: I grew up in the Kingsbridge neighborhood of the Bronx. I had a lot of friends in the area, and my soon-to-be wife was moving up from school in Philadelphia. We chose this neighborhood because of the green space, cultural capital, and affordability. I've lived in MANY neighborhoods in NYC and this is without question the best.
What made you decide to start offering children's classes?
Since first starting to work with young children about 10 years ago, I have been enamored with their ability to become free and participate in performances that they enjoy. Likewise, I also truly enjoy their honesty in showing when something does not engage them. I love teaching and helping people of all ages learn in fun, exciting, creative ways. Teaching young children is especially rewarding.
When does the fall session of Popsqueaks begin? How much do classes cost and how can parents sign their kids up?
The fall session of Popsqueaks began on September 4th, but can be joined at any time. Classes involve language development, movement, puppetry, drawing, instruments, stories, narrative, socialization, and lots and lots of music.
Classes are $25 and can be pro-rated for the session.
Classes are held at the Ellie Herman Pilates Annex on 4th Street (between 7th and 8th Avenues) on Wednesdays at 1:15pm. Anyone who would like to, is welcome to drop by for a free trial class. Please feel free to sign up or learn more about the classes on the Popsqueaks website.
Do you design and build your own puppets?
In the Pop Ups we do design and build our puppets. Some we design and have other people build. We've also just begun to hold puppet making workshops. That's the most fun…building puppets and then learning to use them to tell stories we workshop with the children.
What is one of the neighborhood's hidden (or not-so-hidden) gems?
Well.. I found, quite by accident, that Leonard Bernstein was buried right at the top of my block. In between 21st and 22nd street at the top of Battle Hill in Green-Wood Cemetery. When I found it I had no idea he was even buried in Green-Wood! Quite a discovery!
Tell us 3 things about yourself: 2 true, and 1 lie. We'll reveal the lie at the end of the post.
(First of all, this is awesome…) (Second of all this is FAR AND AWAY the hardest question…)
1. I'm color blind.
2. I've stepped on 2 bees nests in my lifetime.
3. I'm an avid skier.
What's the strangest thing you've ever seen around South Slope?
That's a good one… Well, at this point it's not so strange as I see them all the time, but the day we moved into our first apartment in the neighborhood, my wife and I woke up to a tremendously loud cacophonous cackling sound. We looked out our window and there were the parrots of Green-Wood. About 30 or so in the tree below our window. We were DUMBFOUNDED and thrilled.
Anything else that we've left out that you'd like to share with the world (well, South Slope)?
The Pop Ups will be performing our madcap, eco-scavenger hunt, puppet musical Radio Jungle, featuring the music of our GRAMMY nominated album (take a peek at the music video for the song Box of Crayons above) at BAM on January 11th! Please check out our website for more info and more local shows!
Truth and lies answer: Jason has never been skiing, so he's actually stepped on 2 bees nests. Ouch.
Know a neighbor that deserves a few minutes in the spotlight? Send your profile suggestions to editor@southslope news.com and we'll try to get them on the site.
Photo via Jason Rabinowitz