Meet the 6th Municipal District Candidates For Civil Court Judge: Caroline Cohen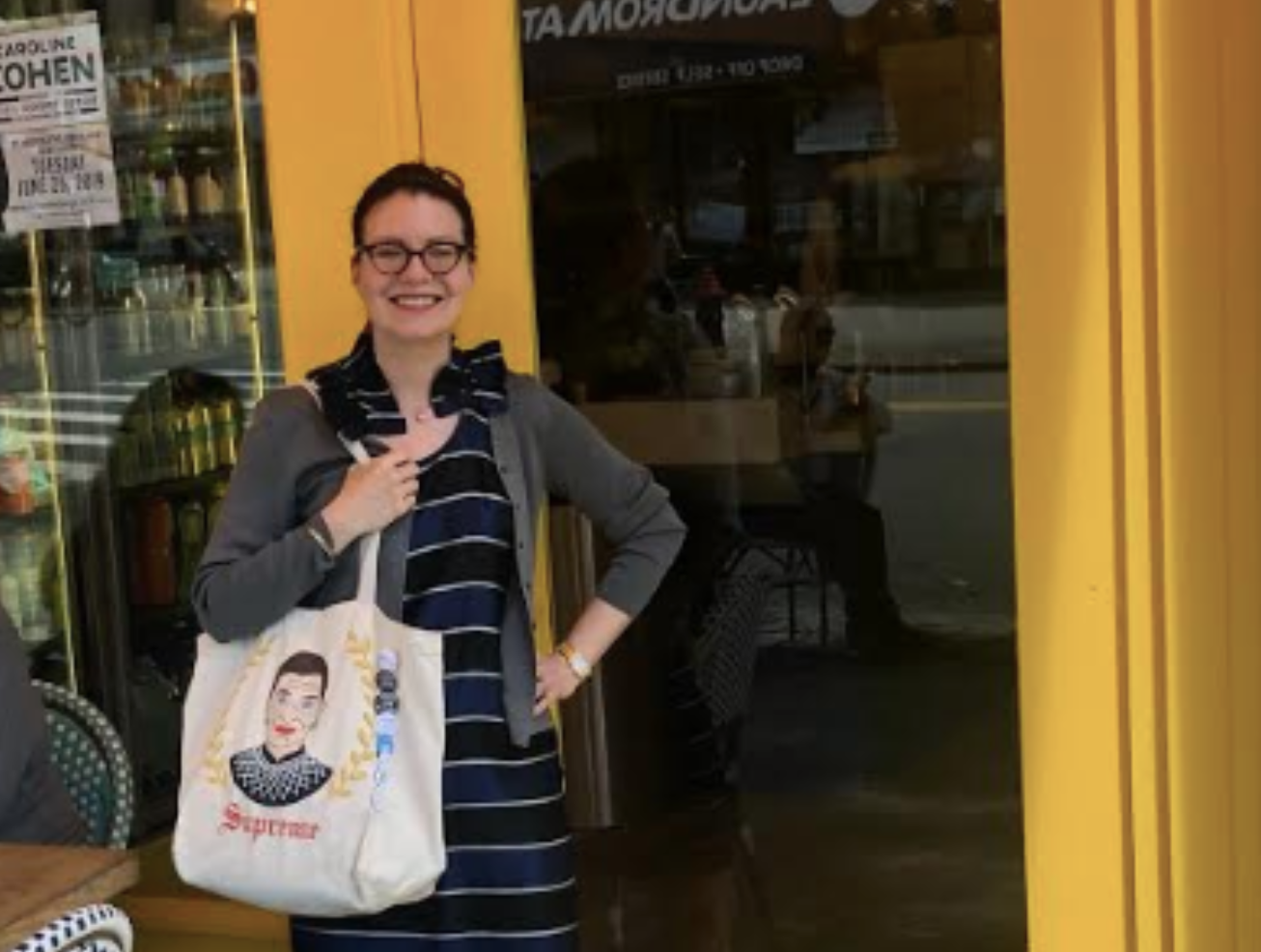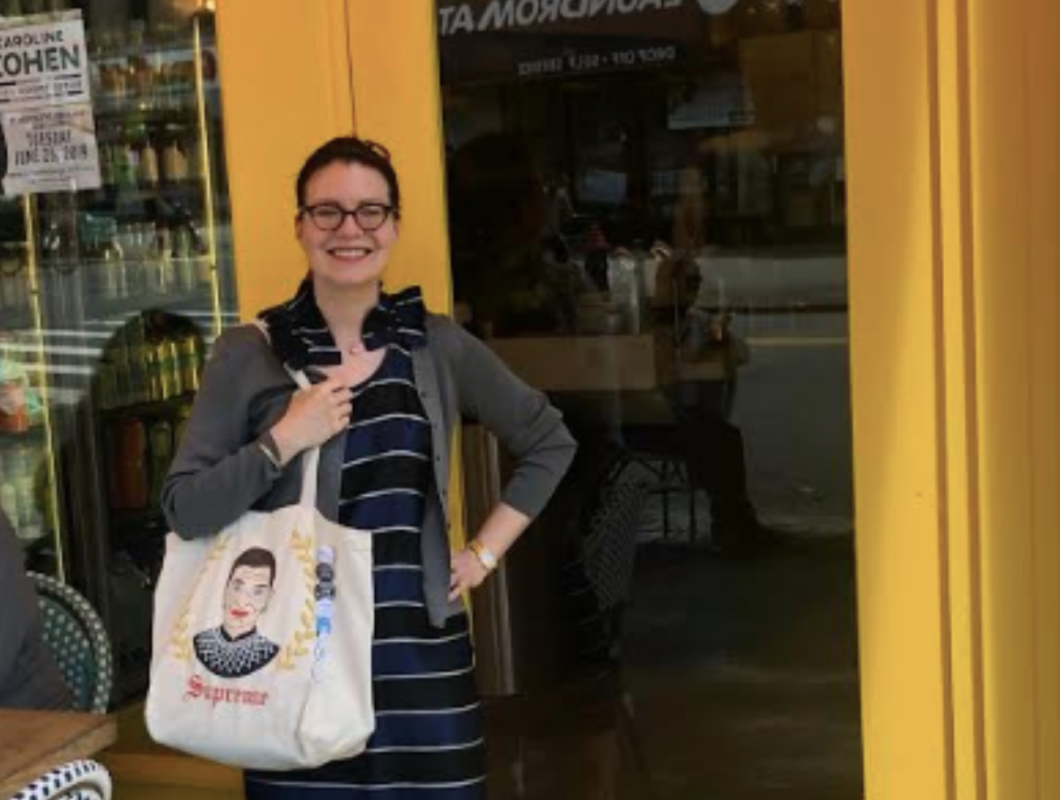 CENTRAL BROOKLYN – You may not have heard about it, but there's a judicial election coming up in central Brooklyn this month. Four candidates— Alice Nicholson, Caroline Cohen, Chinyelu Udoh and Tehilah Berman— are vying to serve as Civil Court Judges in Brooklyn's 6th Municipal District —which includes Crown Heights, Prospect Heights, Park Slope, Flatbush, Prospect Lefferts Gardens, Ditmas Park, Kensington, and parts of Midwood.
The election is on June 25, and before you vote, we will be covering the race and interview each of the candidates. Today, we have a conversation with Caroline Cohen.
Cohen was raised on Long Island and has lived in Brooklyn for the last 15 years, and in Flatbush for the past 10. She is a civil rights lawyer at Crumiller P.C., where she has worked for two years, a member of the Kings County Democratic Committee, and has been endorsed by Assembly members Walter Mosley and Rodneyse Bichotte, as well as Council Member Brad Lander.
"There's a reason why I have the elected support and the community support that I do: it's that I've done the work," she explained, "It's that I marched across the bridge with [Public Advocate] Jumaane [Williams] and Rodneyse and [Council Member] Farah [Louis] when Trump was threatening to roll back TPS."
"It feels nice to be supported by people who I've supported and I really respect," she added.
After graduating from New York University, where she earned both her undergraduate degree and masters, Cohen attended Cardozo Law School. She then received a fellowship at the New York City Housing Authority (NYCHA). There, Cohen did appellate work, and was subsequently hired full-time in the housing litigation unit.
Cohen says she has "rolled back" her work at the law firm and transferred cases to her associate, though she continues to work sporadically while out campaigning.
"I love my job," she said Tuesday morning, much of which involves representing women who have been sexually harassed or face gender-based discrimination. Cohen has also represented housing cases.
"I have done both landlord-side litigation, and for the past few years, I have done tenant-side litigation," Cohen, 38, said.
This interview has been slightly edited for length and clarity:
Bklyner: How do you define the role you're running for?
Cohen: Civil Court is a court of general jurisdiction, and it oversees claims between $5,000 and 25,000. Below $5,000 is small claims, and above $25,000 is supreme court jurisdiction. And it's basically everything. It is contract issues, it's torts. But the interesting thing about being elected as a civil court judge is you could also be placed in family court or in criminal court.
I am so excited about this opportunity, because I think it's really an amazing time to be involved in criminal court. There's the possibility of some amazing criminal justice reform on the horizon, thanks in large part to the blue wave and that the IDC is pushed out, and I think it's a great time to be a part of that. And especially because very few judges request to be placed in criminal court, I would have the possibility of sitting in criminal court and really be able to affect change vis-à-vis these criminal justice reforms.
Bklyner: Can you go into how this left-wing shift in criminal justice that's taken place in New York … how would that be applied in the courtroom?
Cohen: We see now particularly communities of color being impacted disproportionately, things like the current bail laws, the fact that Raise the Age really isn't in place at this moment in time. For instance, we have particularly young people being incarcerated and held because their families cannot make cash bail, so they're being jailed without proper due process. You have this population of people who are being jailed without being heard, who are very young. With Raise the Age you would only be tried as an adult for certain crimes and the younger population of people would receive a different sort of sentencing structure. And similarly, for bail reform, you would have alternatives to being held. It would be a completely revamped system and that for certain offenses you would able to be released for different sort of supervision, that sort of thing.
Bklyner: Why did you decide to run?
Cohen: I have wanted this for my entire career and when I saw the opportunity, I went for it and I'm giving it my all.
My mother very much wanted to be an attorney with the ultimate goal of becoming a judge, however, my mother had me late in life. She was part of a household that didn't really support women in the workplace, and her father said, "Absolutely not, I will not support your decision to go to law school."
So, my mother, I see a lot of myself in her and she really whispered in my ear, "Think about law school, I think you'd be really great at it." And I went and I excelled. And then she said, "Think about serving your community by becoming a judge. Think about becoming a judge, you can be really amazing. Think about what you can do. Think about the change you can affect." So in quite a sincere way, the seeds of this campaign were planted generations ago. I am running both to fulfill her legacy and to fulfill mine.
Bklyner: When did you decide to run?
Cohen: As soon as I got accepted to law school. Seriously.
Bklyner: You decided you were going to run for this seat in law school?
Cohen: Yeah, yeah, I've wanted this for my entire legal career.
Bklyner: When did you really start your campaign?
Cohen: I have been incredibly well-supported by elected officials. I am very close with Assemblywoman Rodneyse Bichotte, who knew my goals, and when we realized that Judge Mike Gerstein was going to retire, she gave me a call and said 'Now is your chance. If you do this, I will support you."
Bklyner: When did she call?
Cohen: It was like January. January 2019. It was as soon as Michael Gerstein indicated that he was going to retire.
Bklyner: What do you think is the biggest difference between you and the other candidates?
Cohen: Well, there are a couple, and I'm incredibly proud of them.
The first is that I'm active in every single corner of the 6th Municipal District, which is reflected in the support that I've gotten. My husband works in Park Slope, we're active in organizations in Park Slope, we're active throughout Kensington and Ditmas Park, and Flatbush. We're active with different civic organization like Brooklyn Young Democrats, Shirley Chisholm Democratic Club. We're involved in Prospect Lefferts Gardens in different initiatives, so I definitely have those community ties.
But moreover, I'm the candidate who has been found qualified the most. I've been found qualified by the Kings County Democratic Party, the Brooklyn Bar Association, The New York Bar Association.
I understand that there's a lack of transparency in judicial elections and I am actively working to give the voting public as much information as I can on who I am and what I'm about and the type of candidate I am and the type of judge I want to be.
Bklyner: Favorite restaurant in the district?
Cohen: Cafe Madeline.
Bklyner: Do you have any pets?
Cohen: I have an elderly Dachshund, Petey, who drives my campaign staff crazy.
Bklyner: What does your husband do?
Cohen: He's an attorney, as well. He represents classes of retirees whose pension plans have been underfunded by Fortune 500 companies.