Meet Chef Grace Odogbili Of Dining With Grace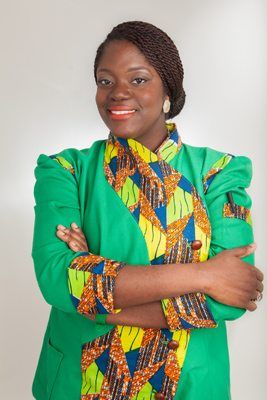 Chef Grace Odogbili, or simply Chef Grace, is the powerhouse behind Brooklyn-based Dining with Grace Catering. She draws inspiration from Nigeria, Jamaica, and even Belize in her signature Pan-African dishes, to be served at The Dining with Grace Experience at Lark on Saturday, May 18, at 7:30pm.
The Chef took time out of her schedule to tell us some great stories about her start in the culinary arts, cooking and eating in Ditmas Park, and what guests can look forward to at The Dining with Grace Experience.
We've read about your family members and friends' cooking styles on your 
site, and how they contributed to your work today.  Could you share an 
anecdote about learning to cook?
I remember my early foray into cooking when I would watch PBS and the old school cooking shows, and later on as a young adult I went to various free cooking demonstrations at local culinary schools–I always wondered why professional chefs would only season with salt and pepper. Were they just being lazy? In my household we had a cupboard full of seasoning! What happened to Lawry's Seasoning Salt, or Adobo? Garlic and Onion Powder? One day I went to a cooking demonstration at the French Culinary Institute and once again the chef "seasoned" with salt and pepper. At the end he asked if there were any questions. Why yes, how come you didn't season the dish? He responded he had seasoned with the dash of salt and pepper. So I asked why he didn't use other seasonings. What kind of cooking was this?
Fast forward a couple years later, after delving deeper in the world of culinary arts and fine cooking, I've learned that often a good quality salt and pepper is all you need. What is important is technique, and knowing that most flavor profiles can be coaxed out from natural ingredients. These days you would be hard pressed to find a "Seasoning Salt" in my spice rack. Sea salt, pepper grinder and natural spices do the trick every time. Who could believe I was the skeptic?! I now see that fine cooking is doing more with less.
Another important note that I learned through trial and error: have fun with savory, and follow the rules with sweet! I find that in baking, not following the rules can yield much more drastic consequences. I remember in the beginning, I decided a carrot cake recipe called for too much salt. Why does cake need salt, anyway? So I would reduce or eliminate the quantity altogether, and my cakes would come out good–but not great, a little bland. I soon learned that salt was a necessary component of quality baking.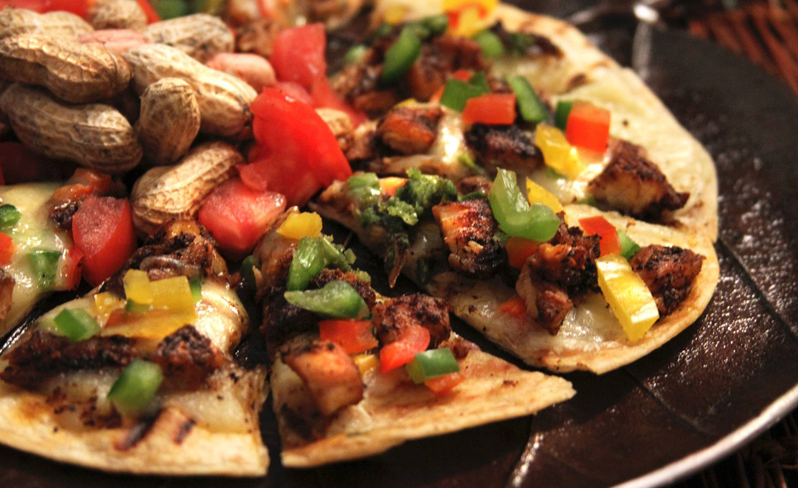 Have you always lived in Ditmas, or in other parts of Brooklyn? How does
 life here influence your cooking?
I was born and raised in Brooklyn, and I've lived in Kensington and Ditmas Park for the majority of my life, with a brief foray into East Flatbush. Living in Kensington, we shopped near Ocean Parkway at many of the fruit & vegetable markets.  We always knew where the local West African markets were to find our specialty flours, spices and condiments from back home. I recall we also visited some Brooklyn live poultry houses when we wanted to add an authentic taste to our traditional sauces.  My Dad especially was keen on the flavor of fresh meat and often touted the praises of farm living.

 Living in Ditmas Park and Flatbush, I was exposed to a lot more cultural variety with various Caribbean cuisines and ingredients. From Jamaican beef patties and oxtail, Haitian pâtés, Trinidadian poulourie and roti, Guyanese pine tarts–I had full course in Island cookery.
I love the diversity of Ditmas Park with its cozy cafes and restaurants on Cortelyou Road. It's nice to get away from the city noise and go down a couple blocks and feel a hint of surburbia. 

Life in Ditmas Park actually influences my cuisine with its different cultures in a close vicinity. Since Ditmas is considered a foodie neighborhood, I am inspired to not dull down my presentation and creativity. People are becoming more globally aware and are excited to experience food trends in different cultures.
What are some of your favorite ingredients to have around that you buy in
the neighborhood, or local restaurants where you like to eat?
I generally pick much of my general grocery from the Flatbush Food Coop. I love that I can find my Braeburn apples there! Then when I need specialty items for my cultural cooking I go to Gold Coast Trading (2110 Cortelyou Rd. between Flatbush Ave. and E 21st St.). They have a great variety of authentic West African ingredients. Interestingly enough, they also have a decent variety of Thai ingredients. I have noticed some synergies in Thai and West African cookery.
I can always go for some french toast at The Farm on Adderley, and I can appreciate the cozy vibes in Sycamore!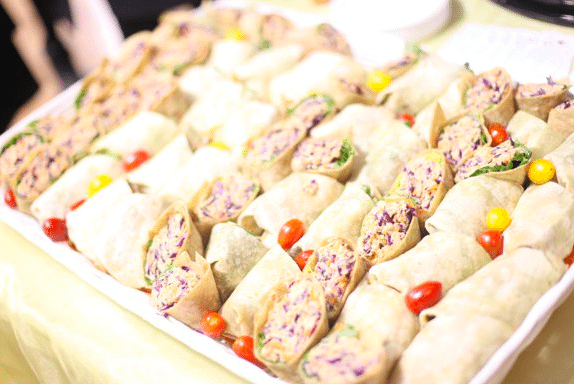 What's your favorite casual meal to make for yourself? Would you mind sharing a simple recipe?
I find eggs to be so convenient and versatile! I also enjoy onions. So for a quick meal anytime, I would fry some eggs, just a little above over easy. Then I'd sautee a yellow onion with some tomatoes, scotch bonnet pepper (or sauce) to taste, a tablespoon of tomato paste to thicken and a dash of curry powder. A little salt and pepper to taste, and voilà! If you want to get a little funky, go ahead and add an American cheese slice and some chopped scallions (that's the Nigerian-American in me)! This is great with toast, white rice, or by itself.
How did you team up with Lark, and what can we expect from the event on
the 18th?
I teamed up with Lark through a CAMBA Entrepreneur Assistance Program graduation party in December 2012. As a participant in the program, I brought my popular Salt Cod Tostones hors d'oeuvre and also made the cake for the occasion. I met Lark's owner, Lori Kranczer, and she was just really positive and supportive of my brand. When I decided to do a tasting, I knew that Lark would be an excellent venue to host it. It has such an uplifting spirit! Plus, I grew up three blocks away on E. 7th, and it's nice to be in a familiar community.
At the Dining With Grace Experience on May 18th, one can expect a variety of my top specialty Pan-African hors d'oeuvres plus some new introductions. My flavors are bold and are meant to be remembered. This event is not only about food (although it's sure to steal the show!) but also about how it brings people together- I want to create the right atmosphere. Ideally this event will harmoniously combine great food, cultural expression, music and people in good spirits- that is the quintessential Dining With Grace Experience.
What you should know:
Chef Grace has a background in economics and political science, and a particular interest in the impact that food and cooking have on childhood development, engaging kids' tactile skills and teaching them about the importance of healthy eating in her Healthy Cooking Classes at Brooklyn Public Schools and transitional housing facilities. She aims to further share her love for food, and use it as a tool for building local communities.
Watch Brooklyn public school students whip up a meal and discuss their Healthy Cooking Class with Chef Grace below.
Dining With Grace aims to be a sought-after caterer in the Brooklyn area, ideally opening a Catering Studio in the Ditmas Park vicinity with a commercial kitchen and storefront for hosting cooking classes for children and adults, as well as offering job training for women in transition.
Early bird tickets ($25) for the event on May 18 are available until 6:30pm today, after which they are $35.
All photos via Dining with Grace Catering