Mayor Names A Day In Honor Of Voorhies Mosque Opening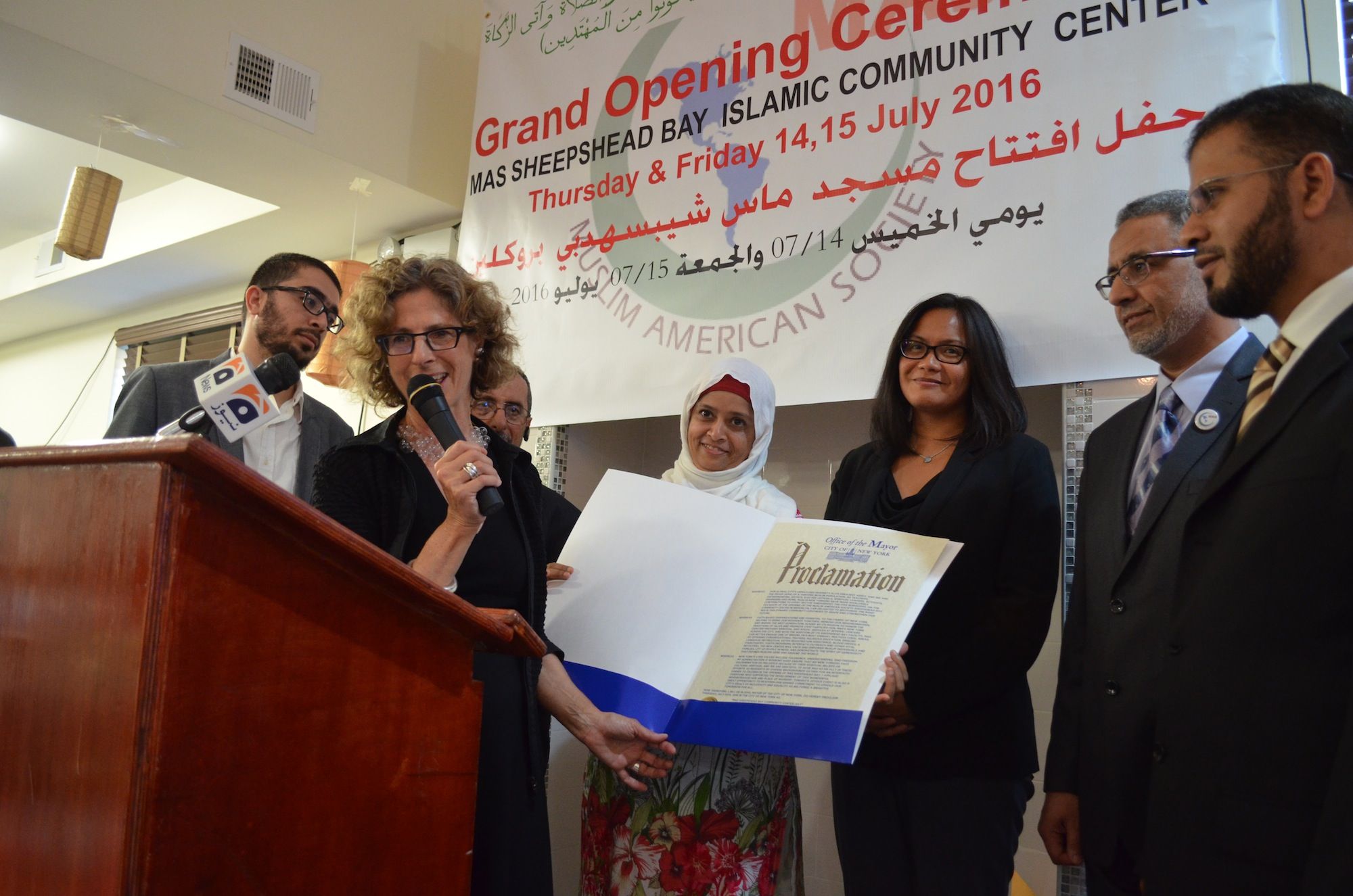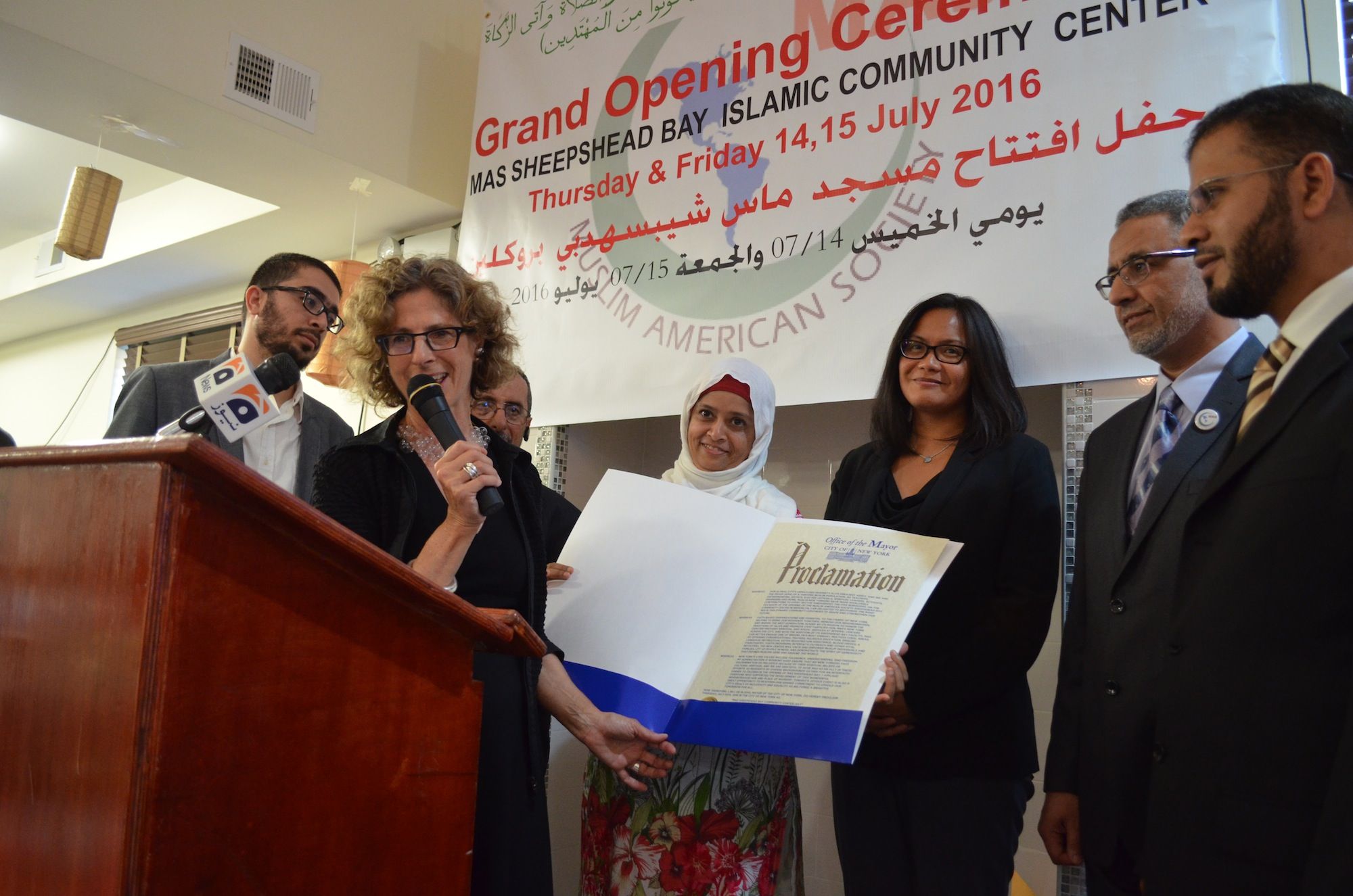 In recognition of the obstacles overcome to build their mosque, Mayor Bill de Blasio named a day in honor of Thursday's opening ceremony for the Muslim American Society's new house of worship in Sheepshead Bay.
"During the development of the center, there was a lot of community pushback and you have had to deal with misunderstandings and confusion," Board of Standards and Appeals Chairwoman Margery Perlmutter said before presenting the Mayor's proclamation. "Our administration congratulates you on your resilience and your commitment to advocating for your right to worship in a congregation."
Interfaith leaders, elected officials, police officers and community advocates joined in the ribbon-cutting ceremony outside the Muslim American Society (MAS) Sheepshead Bay Community Center on Voorhies Avenue. The completion of the mosque, now officially recognized on the city's calendar, caps a decade-long effort in which the congregation faced a fierce backlash and even court challenges to the center's construction.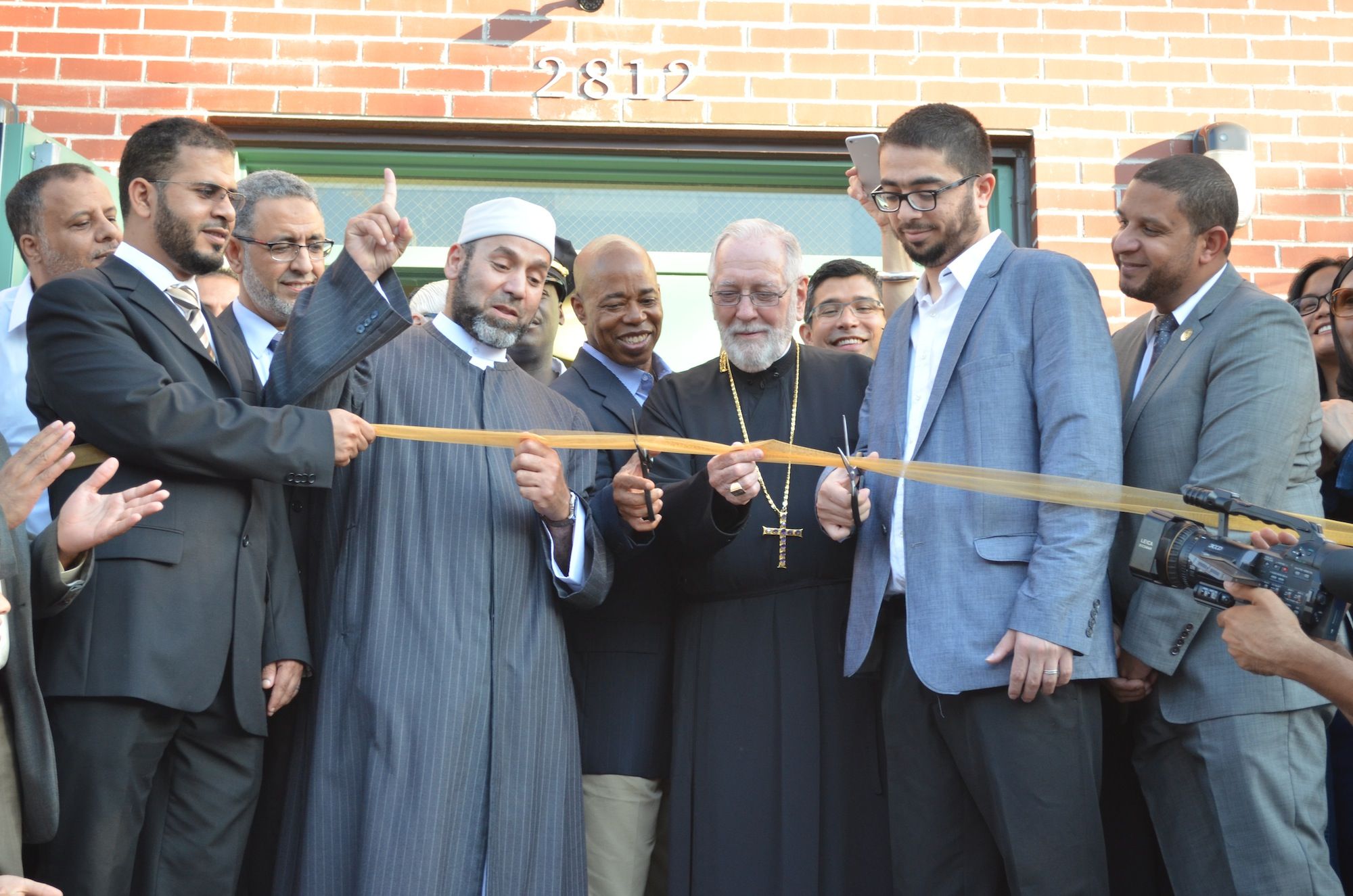 Ibrahim Mossallam, the MAS New York outreach director, said the mosque provides a better platform for continued community engagement and efforts to heal divisions within the neighborhood.
"This is going to make us push even harder to be better community activists and advocates as well as push our children and youth to be exemplary American citizens," he said.
The mosque's proposal in 2009 spurred furious, sometimes racially-tinged protests and eventually a legal effort to block its construction. However, even after winning permission from the city to move forward, the congregation still had a long way to go before their dreams would be realized. For more than two years, they prayed inside an abandoned Burger King on Knapp Street, across from a wastewater treatment plant, while scraping together funds to complete the building.
Several of the ceremony's speakers drew parallels between the MAS congregation's experience and previous immigrant struggles to gain a toehold in United States.
"If you look under the fingernails of every ethnic group, you will see the dirt and grime of trying to climb up the mountain of prosperity and achieve the American dream one hand at a time," said Borough President Eric Adams. "If you believe you are right, then those who throw bricks and stones at you, you will catch them and not build a wall but build a bridge."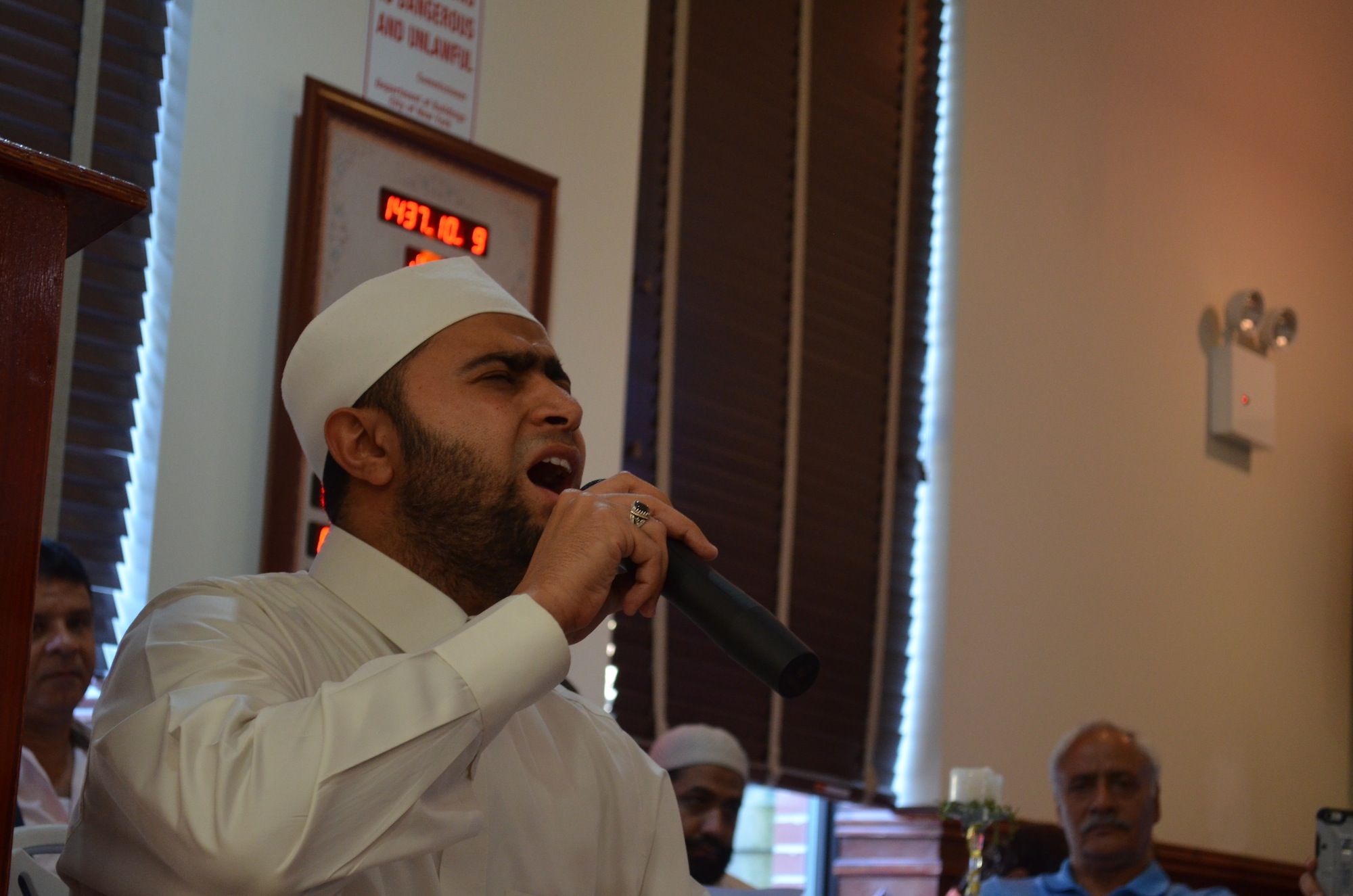 For many in the congregation, the mosque's opening was a time to give thanks as much as it was a celebration of their achievement.
"It is a tremendous amount of joy. We are very thankful to the Lord for helping us achieve this and to all those who have stood by our side and have defended our basic religious rights," said Allowey Ahmed, a director for MAS' Sheepshead Bay chapter. "We have something very precious in this country, and that is our rights: political, civil and religious rights and I am really so proud of them."