Mayor Criticized For Daily SUV Rides To Gym While Discussing Climate Change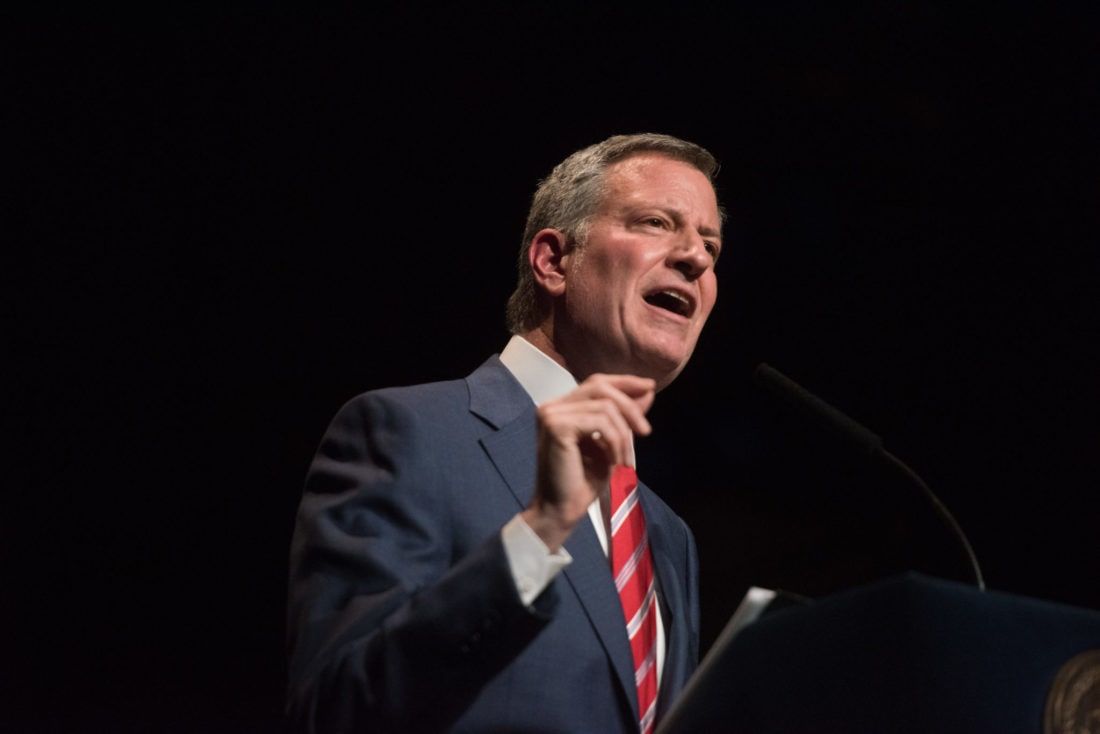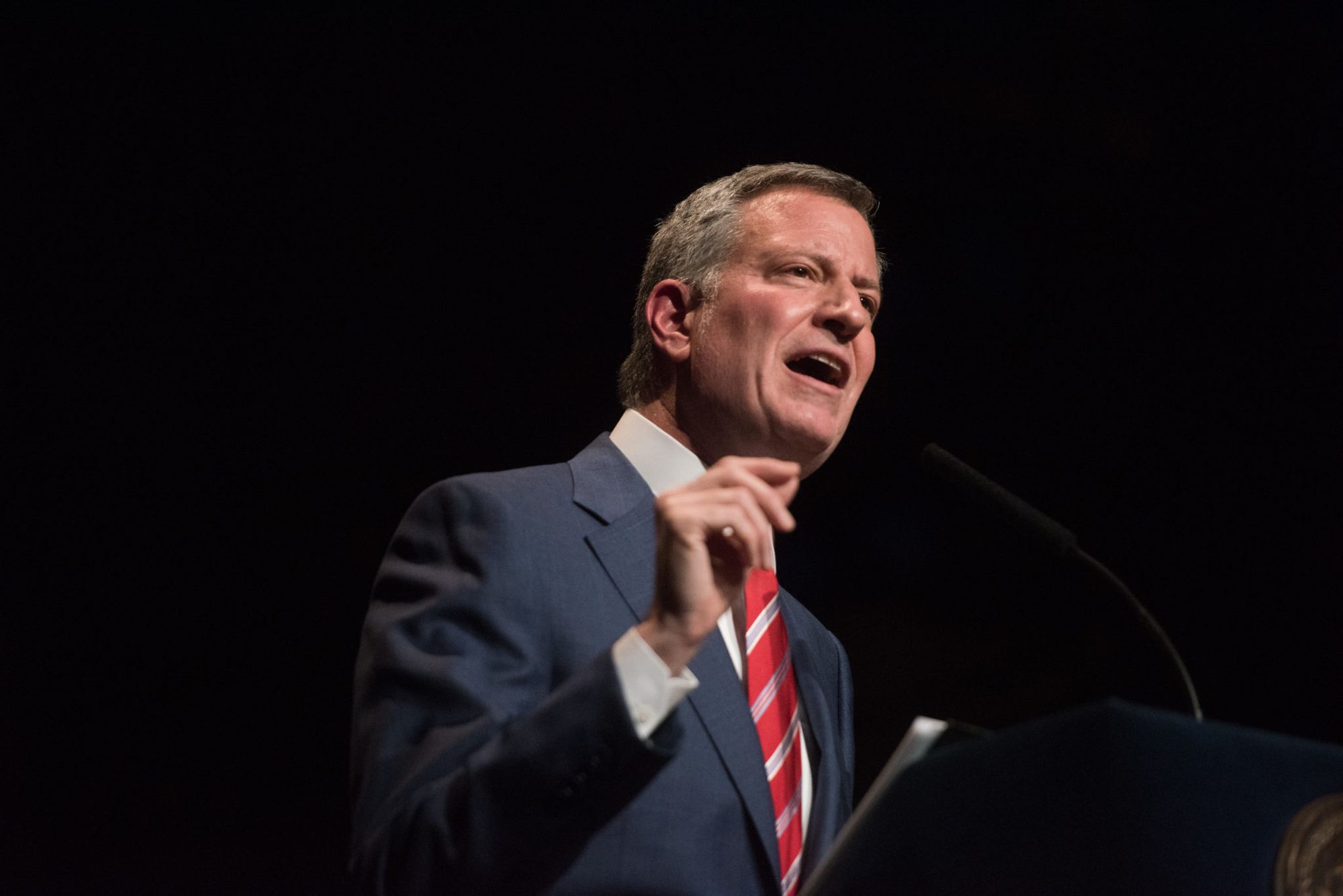 While discussing Trump's withdrawal from the Paris Climate Agreement and NYC's efforts to combat climate change on the Brian Lehrer Show last Friday, Mayor Bill de Blasio was called out for his daily SUV rides to his Park Slope gym.
During the weekly "Ask The Mayor" segment of the show, a listener called in and criticized de Blasio for his daily SUV rides to his workouts from Gracie Mansion to the Park Slope YMCA on 9th Street.
"Mayor de Blasio, you spoke eloquently a moment ago about stepping up our game in light of Trump's withdrawal from Paris. How about you stepping up your game, leading by example, getting out of your SUV armada? And if you need to go to the Park Slope Y five days a week rather than a gym near you, why don't you take mass transit, or even once in a while, ride a bike like the vast majority of your fellow New Yorkers?" Charles from Manhattan asked.
"You're not going to be able to lead when you're sitting in your SUV being chauffeured every day, 12 miles from Gracie Mansion to Park Slope just so that you can ride an exercise bike," he added.
"Charles, I understand the emotional appeal of what you're saying, but I'm just not going to take the bait," de Blasio shot back. "I had instructed folks in my government to turn our fleet into electric cars. We are moving to renewables. We are retrofitting our buildings. We're doing all the things…that's the real leadership, it's not whether I go to the gym. Whether I go to the gym does not effect the policies that effect millions of people."
"The issue is not cheap symbolism here," the mayor continued. "The issue is: are we going to take action? Are we actually going to change the way things are done? We're retrofitting every public building. We're going to mandate that the private sector retrofit buildings. That's really the motherlode of addressing emissions in this city. It comes from buildings, and we're going to be very, very aggressive about that. That's what we need to focus on—the policies that will actually change people's lives."
The mayor added that his SUV is a fuel-efficient hybrid and that he uses the subway system when it makes sense for him to do so.
The same day, the mayor signed a Climate Action Executive Order instructing NYC agencies to continue developing strategies to help reduce greenhouse gas emissions.