Max's Chicken & Seafood On Coney Island Avenue Closed For Renovations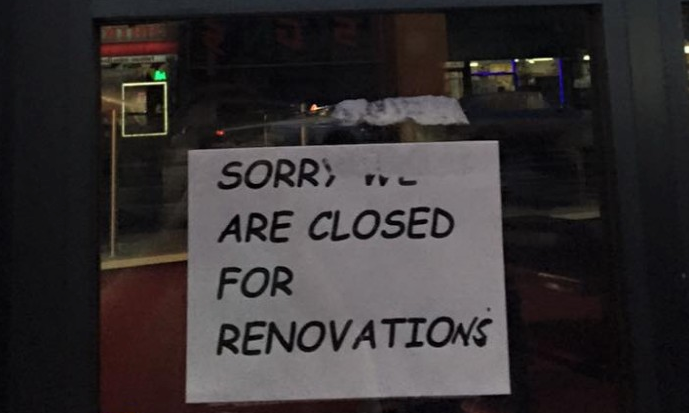 Max's Chicken & Seafood, the relatively new fast food restaurant at 967 Coney Island Avenue, by Newkirk Avenue, is closed for renovations, according to signs posted on the business.
There also is a sign posted on Max's that says the store is under litigation — and that if neighbors spot anything suspicious happening, they should call 718-838-0237. We've sent an email to Max Raja, the owner, to find out about both the renovations and litigation and will update this as soon as we hear back from him.
Raja opened Max's, a chain that has most of its stores in Canada, at the end of March in the space that previously was Famous Pita.
Many thanks to neighbors Karen and Michael for sending us photos of the signs at Max's.