Marine Park Dad Sent To Prison For Opening Fire On Rowdy Teens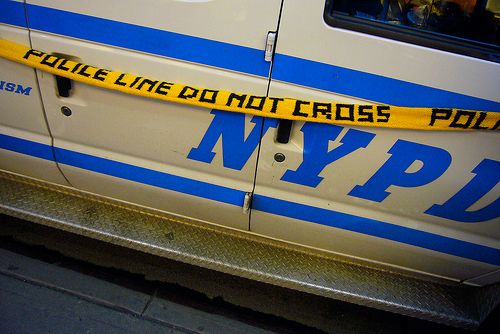 Thomas Dunikowski, who fired a rifle at a group of rowdy teens on his Stuart Street block in 2011, has been sentenced to eight years in prison.
Following a mistrial last year, when jurors acquitted him of attempted murder charges but deadlocked on assault charges, Dunikowski struck a plea deal with prosecutors. He pleaded guilty to first-degree assault and agreed to an eight year sentence, with five years of supervision after his release.
"I would just like to say that I am sorry to everyone that I hurt with this whole ordeal," Dunikowski, 33, said in court before sentencing, according to the New York Post. "I am sorry they got hurt, and I am sorry I hurt my family and [brought] them through this."
Dunikowski was arrested in June 2011 after opening fire from his second floor window, wounding two teenagers who refused to leave his stoop. He fired 27 shots as the teens, ranging in age from 14 to 17, fled.
The noisy teens had refused to leave his property, and had allegedly been previously kicking over garbage cans and making a ruckus on the block.
The Marine Park dad also reportedly struck a 21-year-old female bystander.