Man Leaps Off Verrazano-Narrows Bridge, Survives Plunge, Dies Later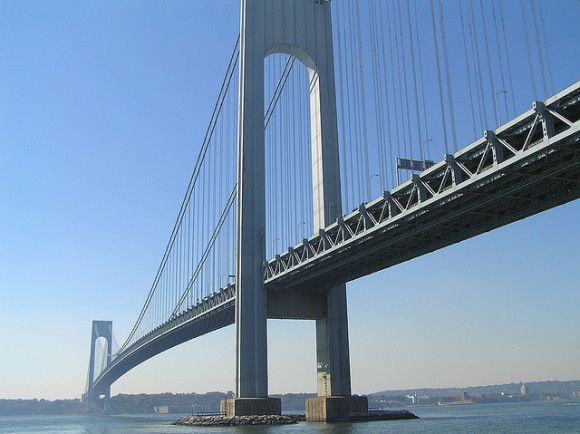 A man survived a harrowing leap off the Verrazano-Narrows Bridge but later died at Staten Island University Hospital from his injuries. The New York Daily News is reporting that responders found the man unconscious in the water but managed to resuscitate  him before he eventually died.
The incident happened on Sunday around 12:30 p.m. when an unidentified man abandoned his car on the lower level of the bridge, climbed over the railing and jumped in an apparent suicide attempt. His unconscious and unresponsive body was recovered by the NYPD's harbor unit. According to a report in SI Live, medical workers described the man, believed to be in his mid-to-late 20s, as suffering from traumatic cardiac arrest.
This latest incident marks the seventh suicide at the bridge since 2011. As we previously reported, the MTA installed six telephones connected to LifeNet, a suicide prevention hotline (1-800-LIFENET), on the bridge. The phones are located on the bridge under signs that read "Life is worth living."