She's Running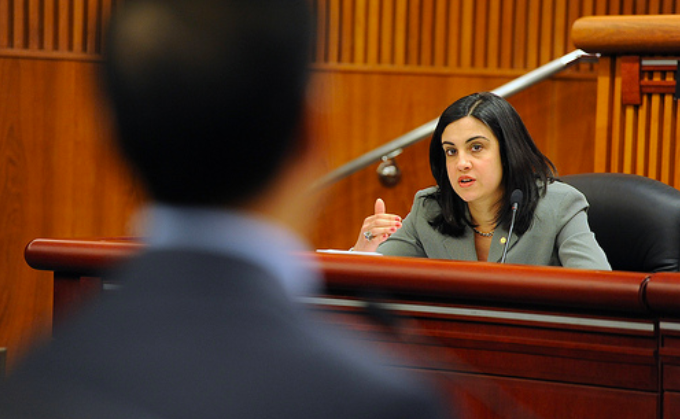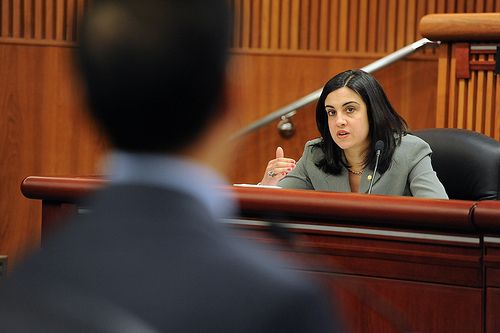 BAY RIDGE — It's true about political offices—the re-election starts the day you're elected. At least that's the case for newly-elected U.S. Congressman Max Rose.
Nicole Malliotakis, officially opened a campaign committee Friday morning to oppose Rose in the 2020 congressional race. Congressional district 11 encompasses Staten Island and parts of Southern Brooklyn. Since 2013, the district has voted Republican until Rose upset former Congressman Dan Donovan in the 2018 federal race. Now, Malliotakis, a Republican, wants the seat back.
The assemblywoman teased a possible run on social media nearly a month ago.
Then last week, the congressional hopeful tweeted a photo of her and Congressional Republican leader Kevin McCarthy thanking him for "for facilitating a phone call with the President," tagging President Trump in the process.
When asked to confirm the run, spokesperson Rob Ryan sent the following statement.
"Malliotakis will launch a website in the next few days that will outline her concerns about Nancy Pelosi's far left agenda and her reasons for launching a campaign committee at this point in time," said spokesperson Rob Ryan.
Brooklyn Conservative Chair Fran Vella-Marrone is already onboard with the run and lauded the early entry.
"She'll get tremendous support from the members of the conservative party," Vella-Marrone told Bklyner.
But ex-lawmaker Michael Grimm, who ran an unsuccessful bid against former U.S. Rep. Dan Donovan last year, isn't as favorable about a Malliotakis run. The Republican preempted Mallitotakis' announcement with a scathing press release titled "Three Reasons Why Nicole Malliotakis for Congress is a Terrible Idea." Thursday night.
Grimm followed up Friday morning with a multimedia tweet with more gripes about a Malliotakis candidacy. A spokesperson said Grimm is "very seriously" considering a run.
The six-term assemblyman was first elected in 2010 when she upset Democrat Janele Hyer-Spencer. Malliotakis also ran against Mayor Bill de Blasio in 2017 securing 28% of the overall city vote but slammed the mayor in her own congressional district with 67%.
She's known for criticizing the mayor for the disparity in property taxes across the city. Malliotakis recently co-sponsored bill A00936 to limit property tax levies in larger cities.  The bill would recalibrate the formula in determining property tax hikes.
Malliotakis currently serves on the following committees: Aging, Education, Corporations, Authorities and Commissions, Government Employees, Ways and Means and Legislative Women's Caucus in the New York State Assembly.