Maksim Gelman Pleads Not Guilty In Stabbing Case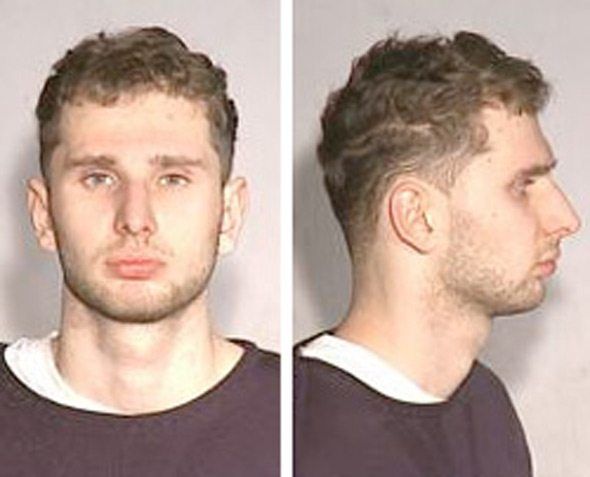 Maksim Gelman pleaded not guilty to stabbing a man on the 3 train during his two borough rampage last month.
The alleged killer appeared in Manhattan court yesterday morning via video from his confinement in Bellevue Hospital, where he faced charges for the Manhattan portion of his attacks.
Gelman's murderous spree began February 11, when he allegedly stabbed his stepfather to death. Over the next 28 hours, authorities say he murdered a female acquaintance and her mother, killed a fourth person in a hit and run, and stabbed a handful of others before his arrest on February 12.
Now the Daily News is reporting some of the 17 disturbing statements Gelman said following his arrest, made public in court papers on Tuesday. Among other things, the apparently delusional Gelman said the following:
Immediately after his arrest he told police, "I've had better days."
About 40 minutes after that, he said "I've had a doozy of a day" inside the Midtown South precinct.
"I wish you had shot me," he told cops. "I would've been better off if you shot me."
About 25 minutes later, he said, "You should stay away from angel dust."
"You know I've got cancer. I've got six months … I did this because I have cancer." (Something we've heard before.)
Another thing we've heard before? The he was set-up: "I am the Mack, the guy you're looking for," he said at another point. "The FBI gave me a raw deal."
Gelman remains held at Bellevue without bail. His Brooklyn incidents and Manhattan incidents will be tried separately.