Making Strides: Walk, Eat & Drink To Fight Breast Cancer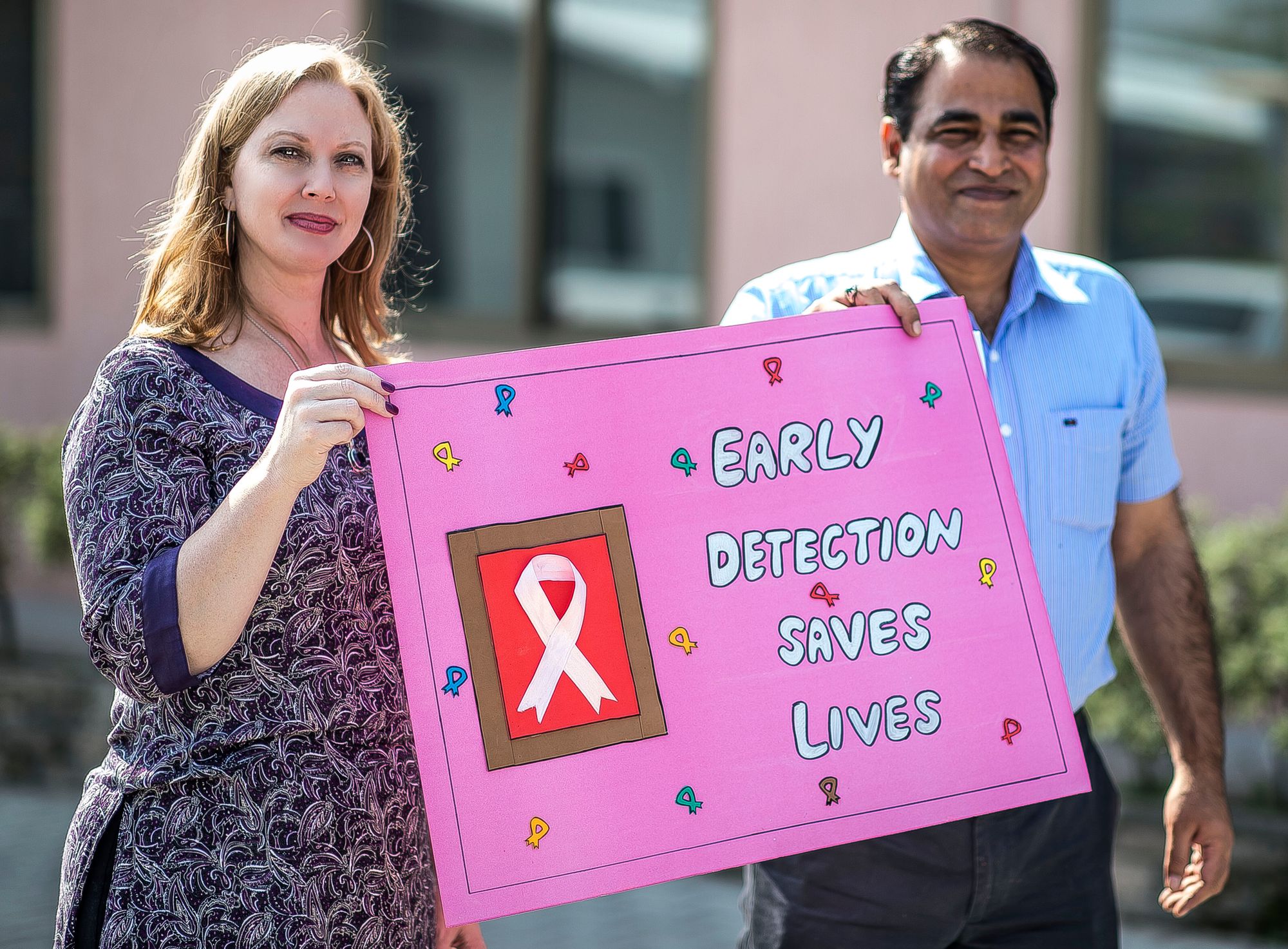 BROOKLYN – More than 30,000 New Yorkers are expected to participate in Sunday's Making Strides Against Breast Cancer of Brooklyn 5k walk on Coney Island.
October is National Breast Cancer Awareness Month and local breast cancer survivors, families, caregivers, and volunteers will take part in the non-competitive walk to raise awareness for the disease and funds for the American Cancer Society.
Last year's walk in Brooklyn raised more than $695,000 to go toward research and patient service programs which include free transportation to treatment, free housing during treatment, and a 24/7 cancer information hotline.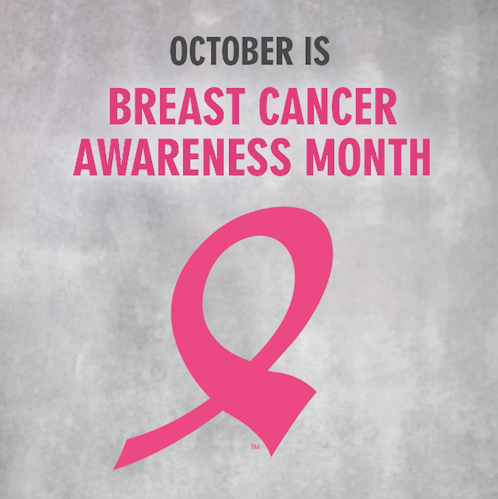 More than 268,000 women will be diagnosed with breast cancer this year in the United States, according to the American Cancer Society, with more than 41,000 dying of this disease. In New York, almost 17,500 women will be diagnosed and approximately 2,500 women will not survive. An estimated 2,670 men are expected to be diagnosed with breast cancer in the United States this year, with 500 deaths.
Registration for Sunday's walk begins at 8am. The event will feature a morning filled with activities including performances and speakers; ceremonial ribbon cuttings by cancer survivors, top fundraisers, and sponsors; and a Survivor Village where cancer survivors can meet one another and enjoy free snacks, activities, and giveaways. There will also be a Road To Recovery tent where local volunteers will provide information and a Fitness Zone with free lessons led by Harbor Fitness.
Making Strides Against Breast Cancer of Brooklyn
Sunday, October 20, check in begins at 8am/walk begins at 10am
Coney Island Boardwalk MCU Park, 1904 Surf Avenue, Coney Island
The Coney Island businesses listed below will be offering specials to walkers. More info at allianceforconeyisland.org.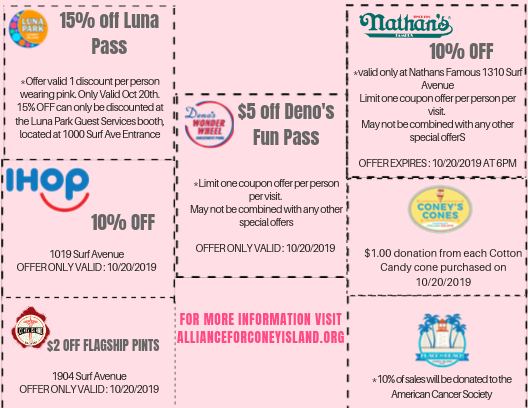 The Park Slope Fifth Avenue BID will be joining the walk once again this year. You can sign up and join the "Pink Slope Fifth Avenue BID" team and help them raise their $1,000 goal. Learn more at parkslopefifthavenuebid.com.
Bagel World at 339 5th Avenue (at 4th Street) will once again bake pink bagels in honor of Breast Cancer Awareness later this month and Park Chemists at 500 4th Avеnue and  164 5th Avenue is helping to spread awareness on Instagram.
On Friday, October 18, the NYPD 78th Precinct's Sector C Neighborhood Coordination Officers will host a bake sale to raise funds to fight breast cancer. Stop by the precinct at 65 6th Avenue (between Dean & Bergen Streets).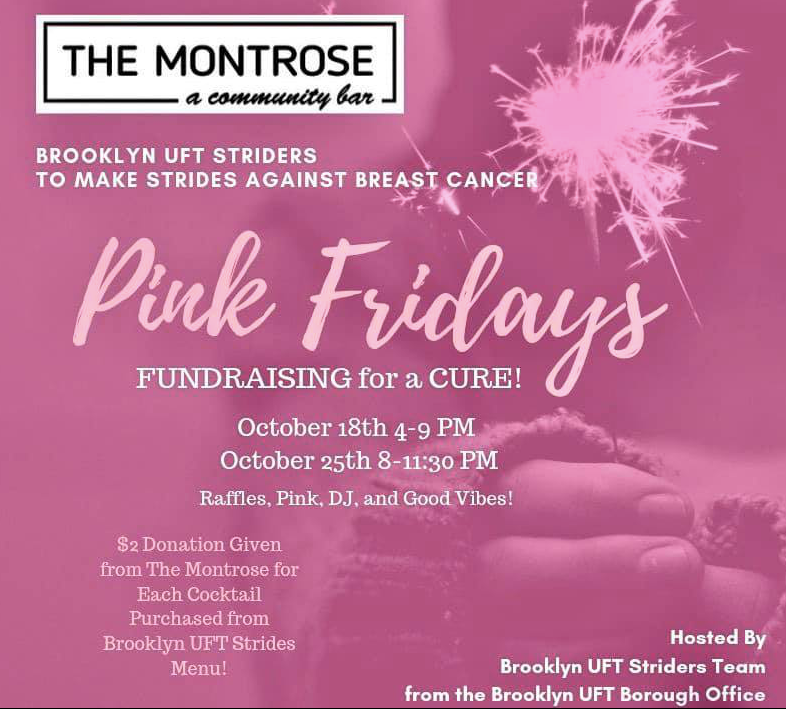 And the Brooklyn UFT Striders Team will host two fundraising Pink Fridays at The Montrose at 47 5th Avenue (at Bergen) on October 18 and 25. The bar will donate $2 for each cocktail ordered from a special menu, and there will be raffles, music, and more.