Love Is In The #theother5th Air, So Win Some Tasty Gifts
There's a lot to love about 5th Avenue — chock full of independent and local shop owners.
The Fifth Avenue Business Improvement District is giving you an opportunity to support your local merchants, and win some tasty surprises, too.
What's the catch? All you have to do is use your Instagram account and do some simply tagging.
Fifth Avenue BID is asking you to tag your Instagram Park Slope Valentine's Day photos for a chance to win two free tickets (worth $110) for Park Slope's Legendary Food Festival, A Taste of Fifth.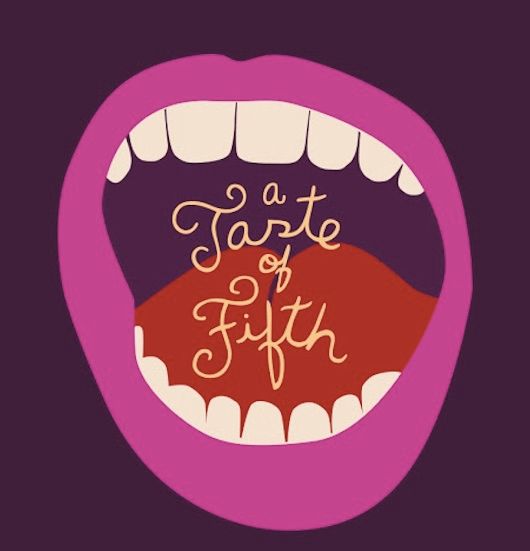 In addition, prizes for the Valentine's Day photo contest include seven $25 gift certificates to Park Slope Fifth Avenue businesses.
So here are the easy steps:
Snap a photo in any one of the shops and restaurants in the Park Slope Fifth Avenue BID, which runs from Dean to 18th Street along Fifth Avenue, and side streets like 9th.
Make sure your photo includes the special Valentine's Day heart lollipops that Fifth Avenue shopkeepers will be distributing.
Hashtag your picture with #theOther5th and post it on Instagram or Twitter for a chance to win Two Tickets to A Taste of Fifth (value $110) or one of the seven gift certificate prizes.
We also have a simple way to have a Valentine's Day with a little naughtiness.
Fifth Avenue's Please is giving away a Lover's Box this Valentine's Day. The special box comes with some fun stuff and naughty items to make your Valentine's exciting and sensual, like massage oil, games book, toys, and chocolate from one of Brooklyn's female chocolatiers, as well as 10% off your next purchase at Please.
It's easy to enter. Find a lollipop on #theother5th. They are in stores, restaurants, bars and other businesses. Here's all you need to do:
Take a photo or selfie in the business.
Tag it #loversbox and #theother5th.
Post it to Twitter or Instagram.
The Fifth Avenue BID will let you know if you are a winner just after Valentine's Day;.
Lots of luck!