For the Love of Calculus: Brooklyn Tech Teacher Raises the Bar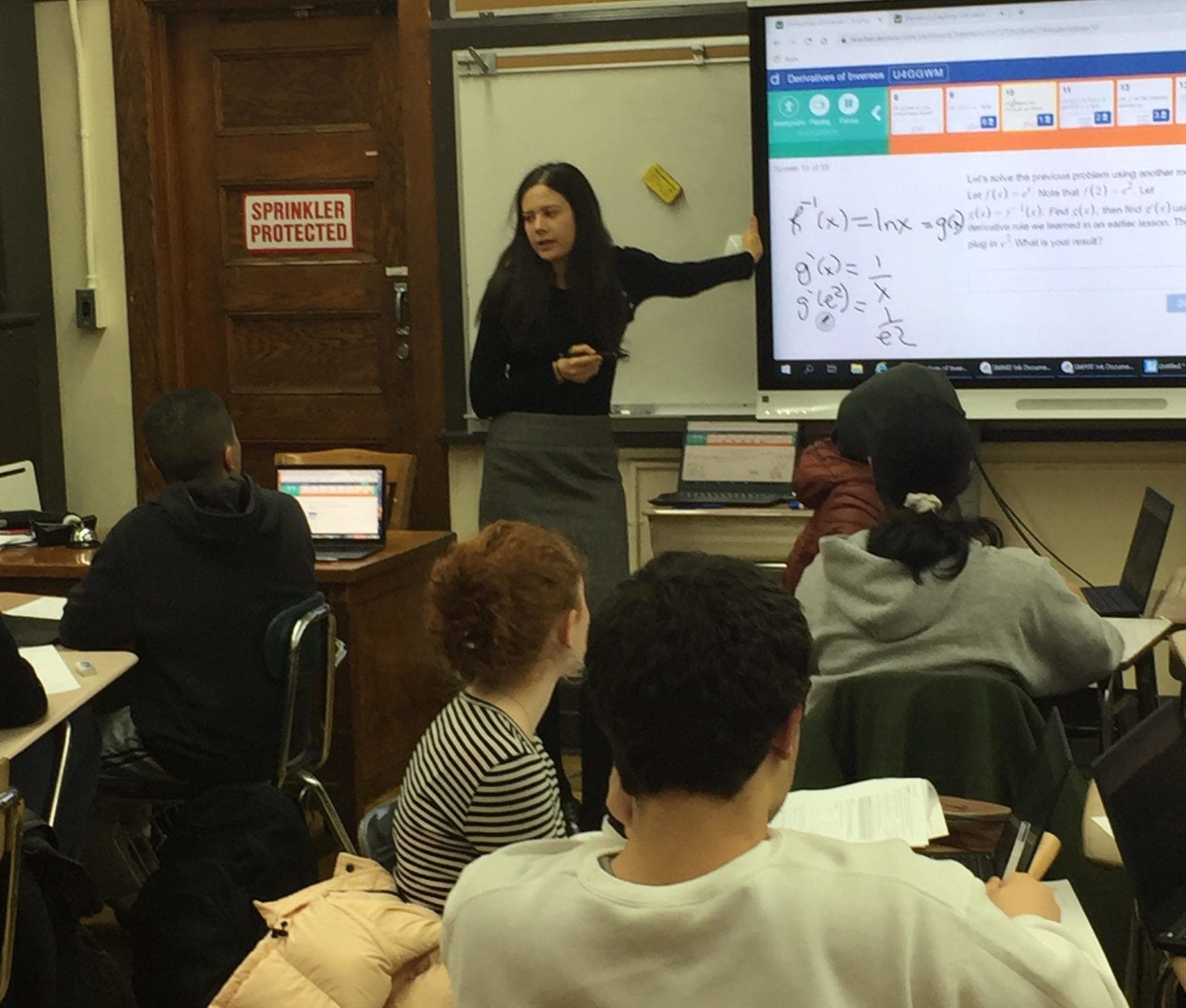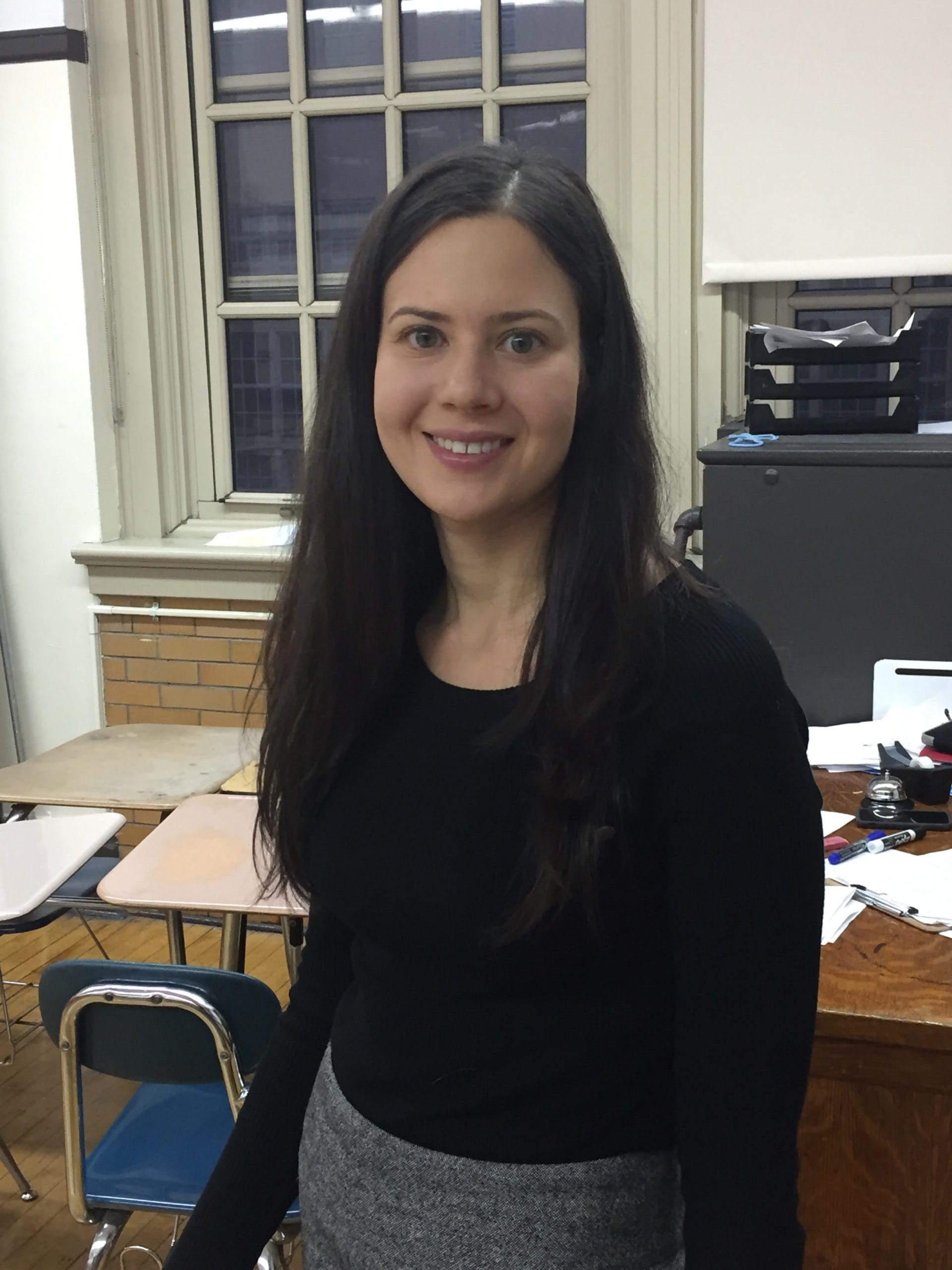 When you enter Lori Bodner's AP Calculus-BC class at Brooklyn Technical High School – a top New York City public high school that specializes in science, technology, engineering, and mathematics (STEM)- there is immediately a sense of excitement and intense collaboration.
Thirty-two students, primarily seniors, are divided into nine groups and are enthusiastically buzzing over a math problem. Before the students are worksheets and school laptops as they test out a theorem.
Walking among them is their teacher, Lori Bodner. Clearly in charge, she is also approachable in a way that does not always come to mind when one thinks of a high school math teacher.
When students ask her questions or advice, she squats down to their level and guides them through a complex calculus problem – more a math coach than a math instructor.
"My style is discovery-based," she explains. "I don't tell them what to do. If they did [the problem] correctly, they'd get it. At no point did I explicitly give steps."
This approach to teaching advanced math has helped Bodner receive the admiration and respect of her students, her colleagues, and become one of the seven winners of the Fund for the City of New York's 11th Annual Sloan Awards for Excellence in Teaching Science and Mathematics in New York City Public Schools.
"She's a superstar," says Brooklyn Tech's principal, David Newman. "She goes above and beyond in so many ways. This award is so fitting."
He goes on to call Bodner his "go-to," to see what high-end, cutting edge pedagogical practices she may have. At the same time, when educators from around the world visit the school, he makes sure they stop by Bodner's class to witness her teaching.
"She has an incredible rapport with her students," Newman says. "She fine-tunes each student to reach their potential, she brings out the best in them. They feel safe with her."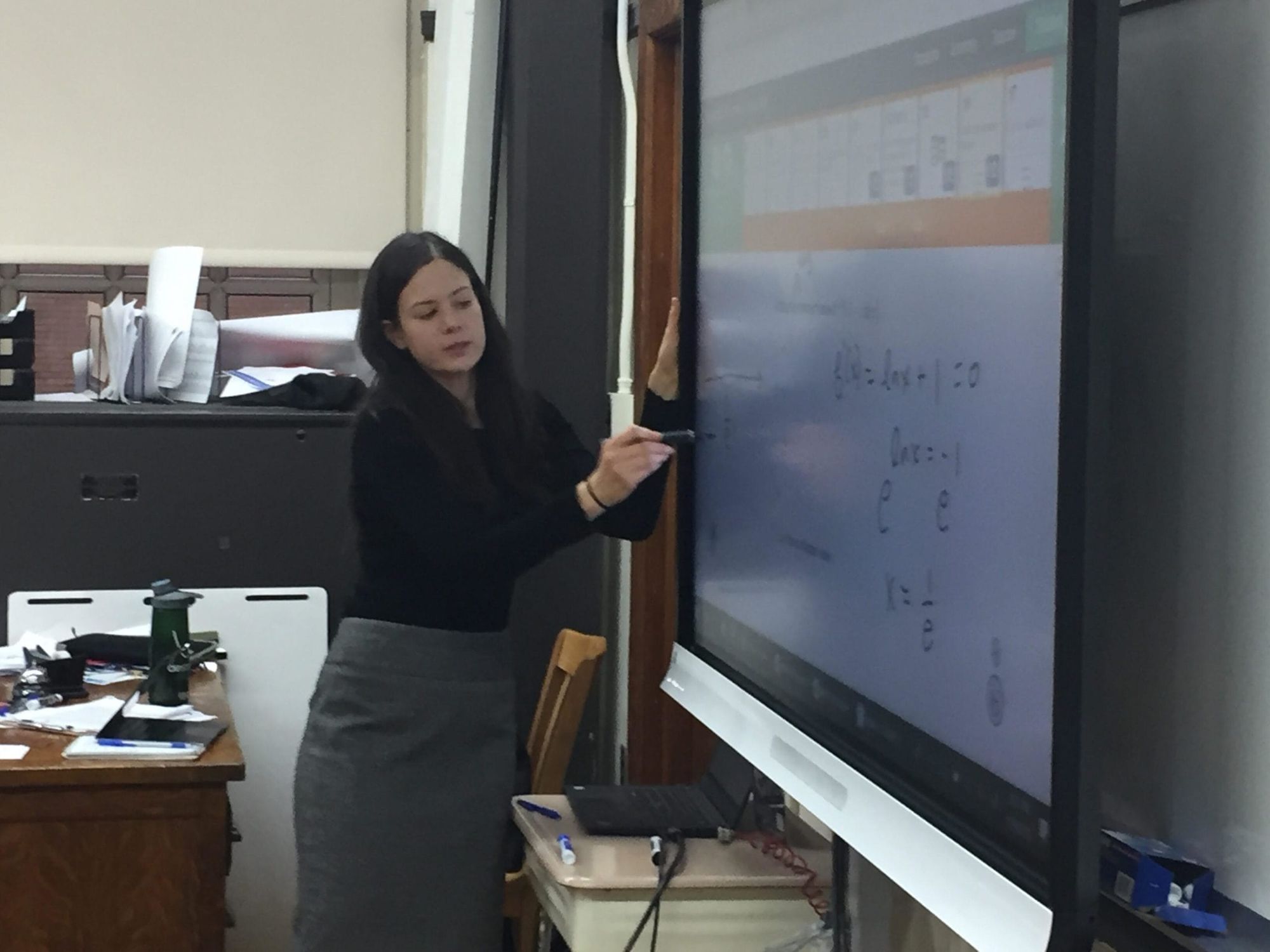 Perhaps what makes Bodner a successful math teacher is the passionate approach to get students to enjoy the subject as much as she does.
"I think my students get that I work really hard to plan lessons," she says softly. "My goal is for students to figure out the idea and for students to make connections. They're active learners, not passive. I don't think it's helpful to tell students how to solve a problem."
Bodner's commitment to discovery-based learning stems from her days at a private Jewish school in New Jersey. Inspired by her Talmud teacher, who used the discovery-based approach as his teaching method, Bodner realized she had to learn on her own.
Bodner went on to Barnard College, graduating in 2004 with a Bachelor's in Mathematics. She briefly worked in vector marketing, before signing up as a fellow for Math for America— an organization committed to improving teacher retention nationally by building and supporting communities of outstanding STEM teachers.
She received her Masters' in Math Education at Columbia Teachers' College and taught at Pace High School for four years. Next came Manhattan Village Academy for six more years. During this, Bodner ran professional development at  Math for America. This was how she came in contact with math teachers at Brooklyn Tech, who encouraged her to apply to their school.
After teaching for four years at Brooklyn Tech, Bodner's impact was unquestionable. The School's  Algebra II students' Regents scores of 80 or above went up 42% within two years, and almost all of her AP Calculus students received high scores on the AP exam last year.
In addition, Bodner's success has gone beyond the classroom. While also doing professional development for hundreds of teachers, she has contributed to calculus textbooks, created a platform for other calculus teachers to find lessons and problems, and even does instructional videos for DeltaMath, a math problem platform where teachers can assign work for students.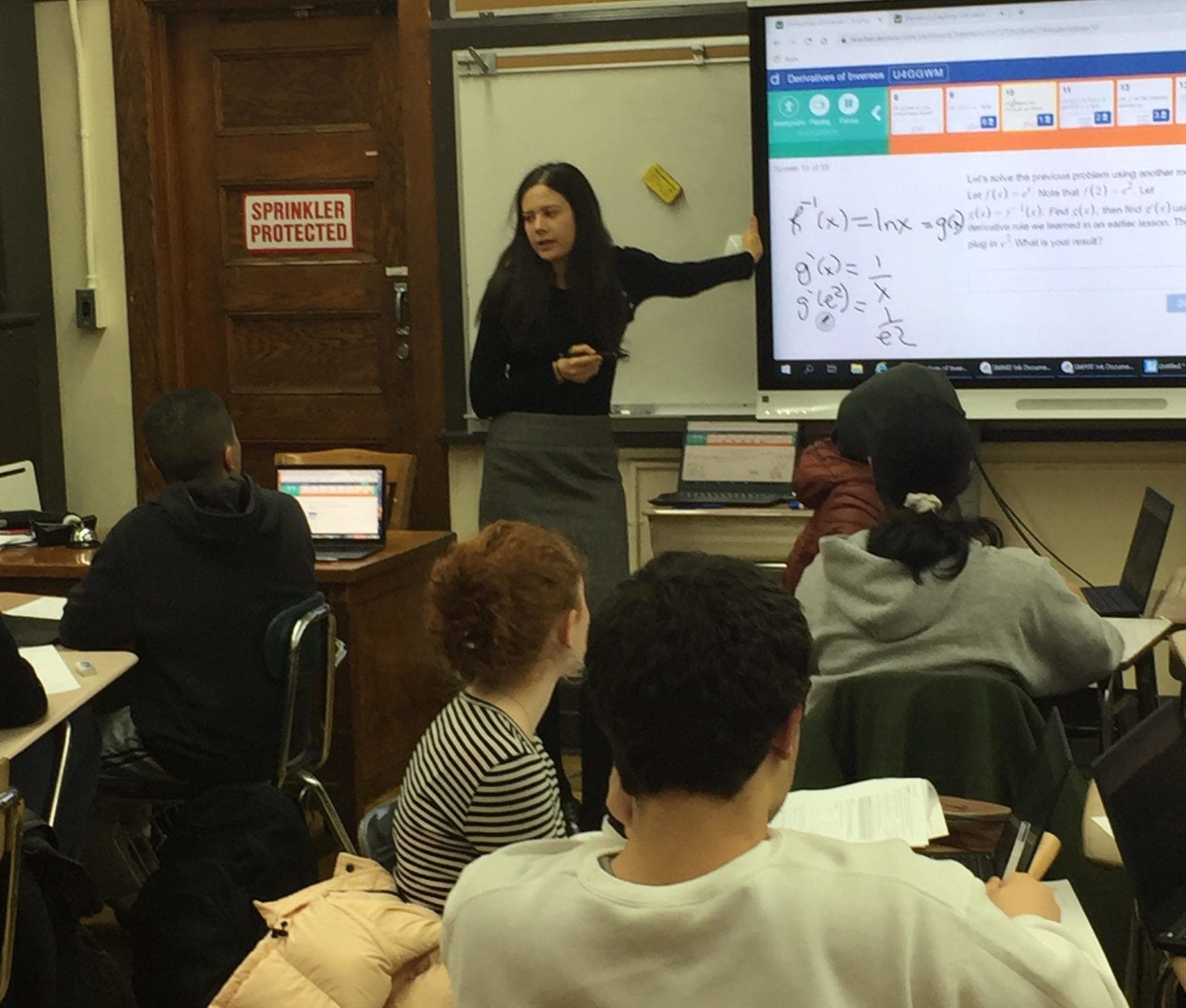 But Bodner's biggest fans are her students, both current and former. Ka-Ho Cao of the Class of 2019, says she is always willing to help other students after class.
"I had pre-calculus before her," he says. "I really did bad on tests. But she makes you understand the concepts. You become more confident."
Joseph Babbitt of the Class of 2019 struggled at Brooklyn Tech after spending his early years at a parochial school. That all changed with Bodner's class.
"She gives a guided approach," he explains. "You use your brain. It definitely changed my views on math."
Mary McCormick, the President of the Fund for the City of New York, believes Bodner deserves recognition because she is the type of teacher students remember for many years.
"Her students leave the class wanting more," McCormick says. "It's hard to teach at a specialized high school, but she creates a safe environment. The students feel like they can explore."
Bodner is a bit shy with all the praise.
"I want to keep teaching and have more influence on other teachers," she says. "I want to run more professional development, be involved in speaking to get my ideas across, and share my curriculum with many teachers. There's more I can do."
With some wondering if math subjects are necessary at all, Bodner is adamant that they do matter.
"If the concern is 'we should only teach pragmatic things,' do we take away poetry?" she says. "We learn ideas and concepts that help us become thinkers. Exposing students to the beauty of math is as valuable as the beauty of art and literature."