Look At What $2.1 Million Buys You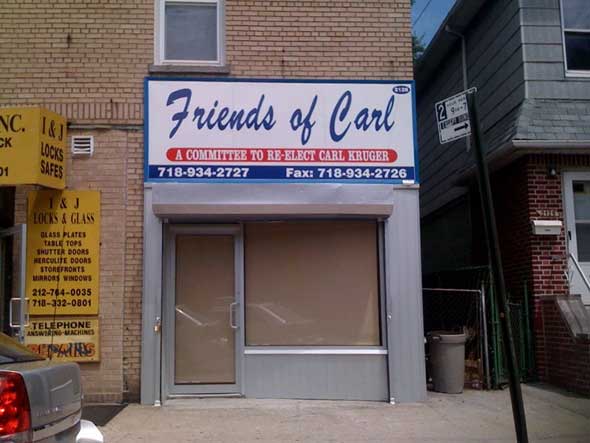 Friends of Carl, the committee to re-elect State Senator Carl Kruger, just moved into this shoebox on East 22nd Street between Avenue U and Avenue V. In terms of campaign fundraising, Kruger is the State Senate's wealthiest man, having raised more than $2.1 million. If this is what he's renting, it must mean he's saving money to make sure we all get bombarded with more mailers touting his supposed accomplishments.
Or maybe not. The man's got $2.1 million to spread around, right? Let's think Kruger style: in what ways do you think he'll be assaulting the district's collective conscious this election year?