Locals Protest The Opening Of A Homeless Shelter On McDonald Avenue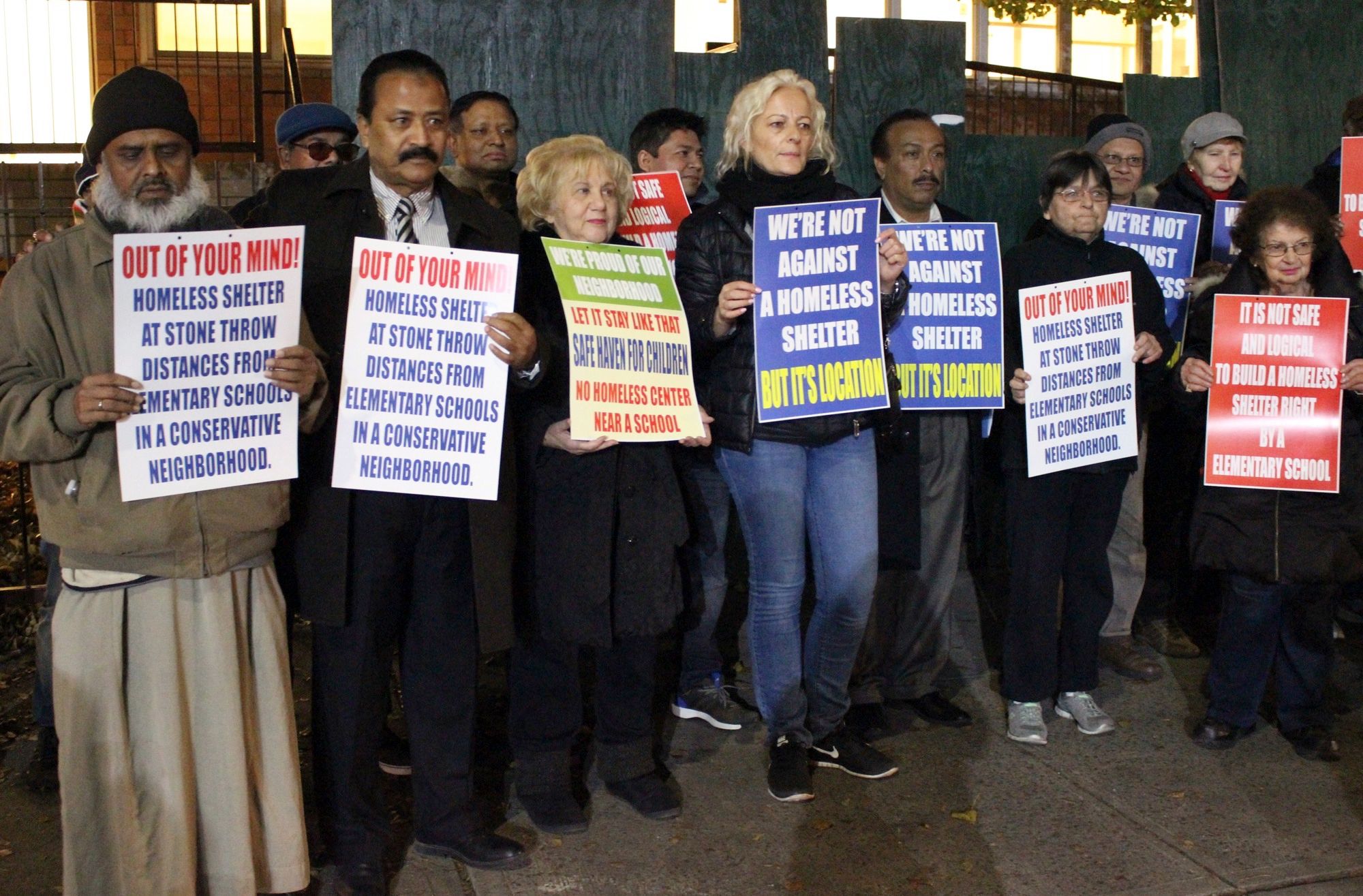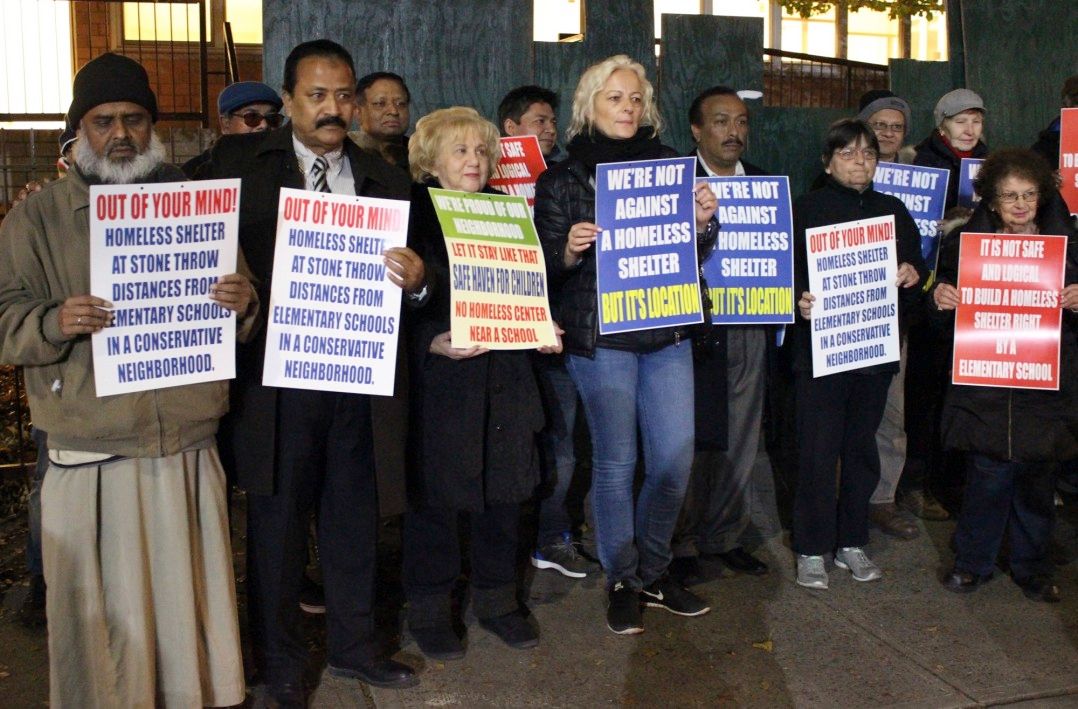 Roughly one hundred local residents lined up along the fence outside 385 McDonald Avenue Monday evening to protest the homeless shelter that DHS is opening in the space. Many held signs with messages including "We're Not Against A Homeless Shelter But It's Location" and "Out Of Your Mind! Homeless Shelter At Stone Throw Distances From Elementary Schools In A Conservative Neighborhood."
Many of the protesters tried to make it clear that they were not against the opening of a homeless shelter, but that they felt the neighborhood was blindsided. "We are upset because they didn't tell us," said Carol Perri, a lifelong resident of Kensington. "We are not against the shelter, we just don't want it near the schools. We are worried for our kids."
"Our major concern is that the community wasn't involved in the decision-making process," said neighbor Russell Hasnat. "We feel like we might have been able to suggest a better location."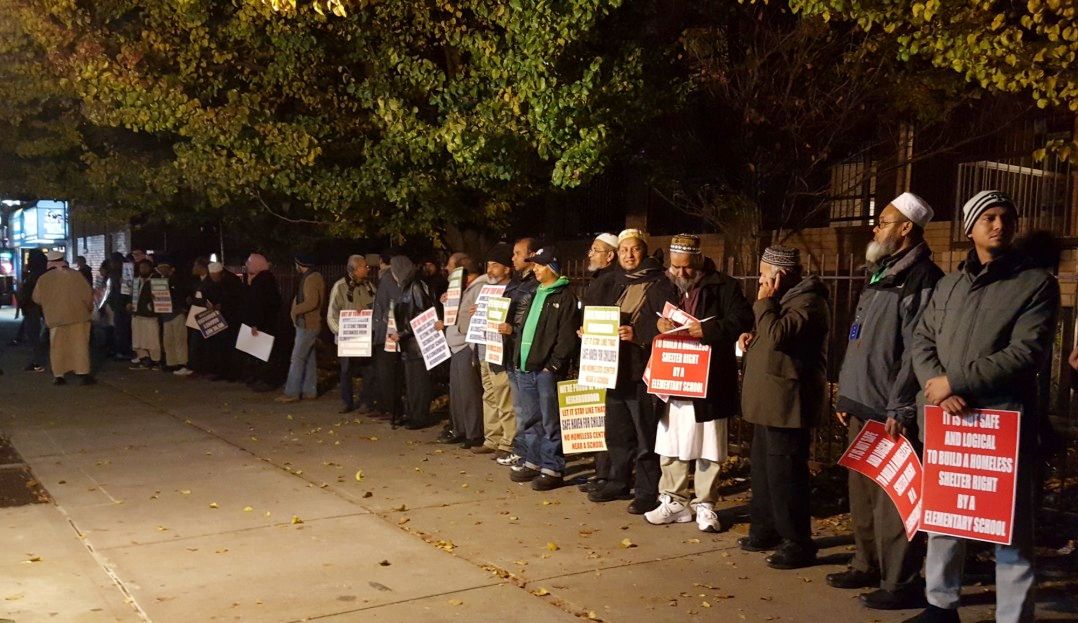 One of the organizers, Abul Kashem, said that ideally they'd like to see the homeless shelter move elsewhere. "We'd rather have permanent residents coming into the area. We don't know who is moving in, they could be a bad influence on our children who go to PS230."
Many were concerned about what having a homeless shelter would mean for the neighborhood in the longterm. Several mentioned concerns about property values and safety.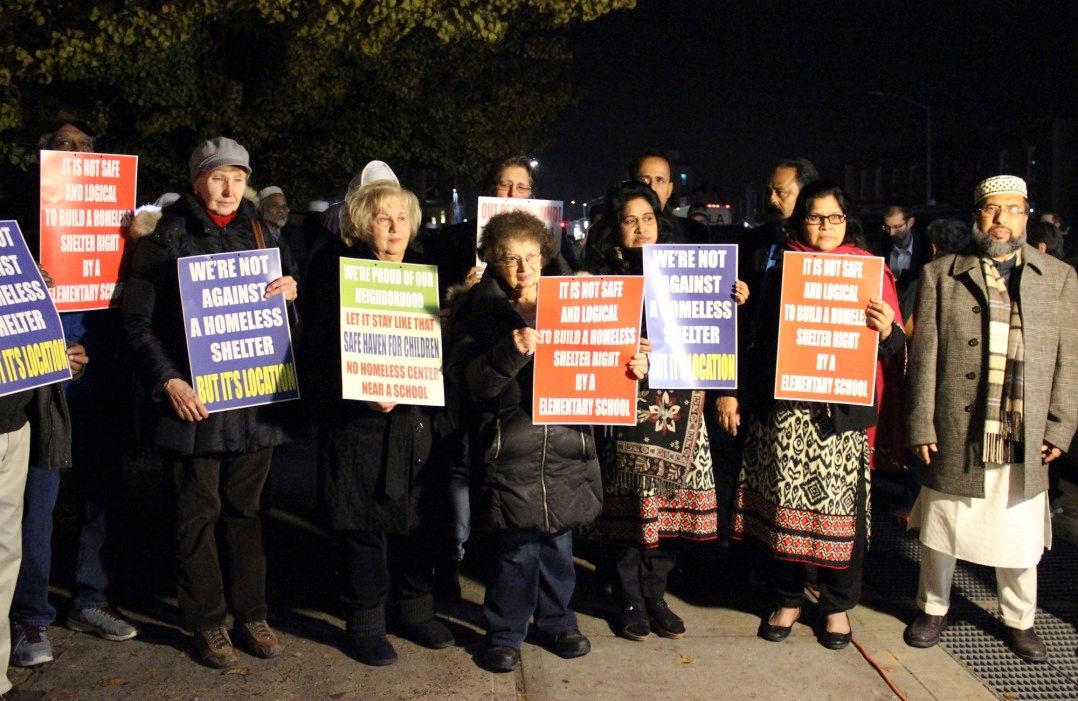 Neighbor Matthew Hall was walking by on his way home and said he did not support the protesters' message. "I think it's sad that people have no empathy for others. It's a shame that there is a fear of others taking over the community." Others in the community have organized volunteers and donations to help with the new shelter.
A petition was also being passed around during the protest and many planned to attend the meeting Council member Brad Lander is hosting to discuss the shelter on Thursday at 6:30pm at PS230, 1 Albemarle Road at McDonald Avenue.