Local Staple Tre Fratelli Is Closed For Good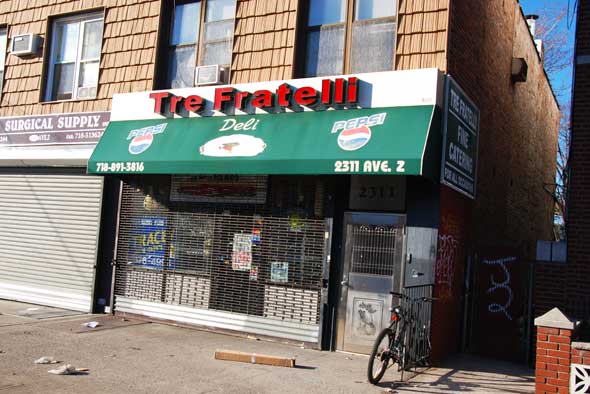 Another longtime Sheepshead Bay business is shuttered this week. Tre Fratelli, at 2311 Avenue Z, will never serve another sandwich.
According to Bob Tracey, of Tracey Real Estate, who is now marketing the property, the owners of Tre Fratelli were hampered by slow sales and lack of business. Such a shame; Tre Fratelli was an oldie, but a goodie. It'll be missed.