Local Pols Call Out Cuomo For Using Seniors As Political Pawns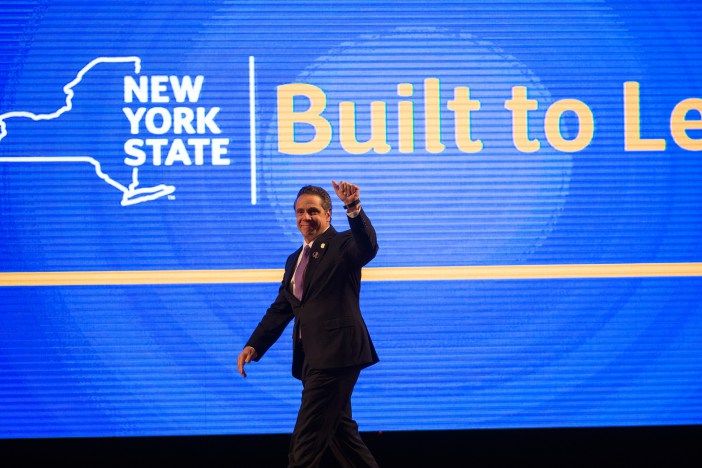 Several Albany Legislators called out Governor Andrew Cuomo for stripping a law from his executive budget that protects seniors from losing their savings when a spouse falls ill. They accuse the governor of using the issue for political gain.
The provision, known as spousal refusal, allows a couple to separate income and resources when one of them is in need of long-term care at a nursing home. With spousal refusal, the healthy spouse is able to keep a home, a car, and $119,220 in assets. Without the law, the couple would have to spend down and live the remainder of their lives on $23,844 in assets, according to a press release from Assemblywoman Nicole Malliotakis' office.
"Caring for an ailing spouse is often a full-time job and extremely burdensome on the healthy caregiver, let along the financial cost," Malliotakis said in the press release. "The loss of spousal refusal would be devastating to so many seniors in our community and will cause the healthy spouse to lose their entire life savings to provide care for their loved one."
Malliotakis joined with Assemblymembers Pamela Harris and Felix Ortiz last week at the St. Nicholas nursing home in Bay Ridge to call attention to the issue.
Ortiz told the Home Reporter that the governor seemed to be using spousal refusal, which protects about 8,400 seniors, as a bargaining chip for budget negotiations with the state legislature.
"Every year, [Governor Cuomo] comes up with a proposal that makes no sense by tackling a vulnerable population, whether it's a minority group, programs, seniors or schools," he reportedly said.
Assemblyman Steven Cymbrowitz, chair of the Aging Committee, also took issue with Cuomo using seniors as political pawns.
"It happens every year. It's a pity that senior programs are on the chopping block, and as more and more of us become seniors there are less programs put out for them by this administration," Cymbrowitz told Kings County Politics.
"This has been going on for 26 years. It's part of the budget dance, but they're dancing over the lives of seniors," he reportedly said.
Assemblywoman Pamela Harris said eliminating spousal refusal would place an overwhelming financial burden on those in their twilight years.
"Ending spousal refusal would force families to take on an overwhelming financial burden. Spouses should not be forced to exhaust their financial resources when what they need is stability and our complete support. Any of us could need this provision one day, and it would be wrong to end it," Harris told Kings County Politics.