Local Bankers Indicted For Stealing Money From The Accounts Of Elderly Customers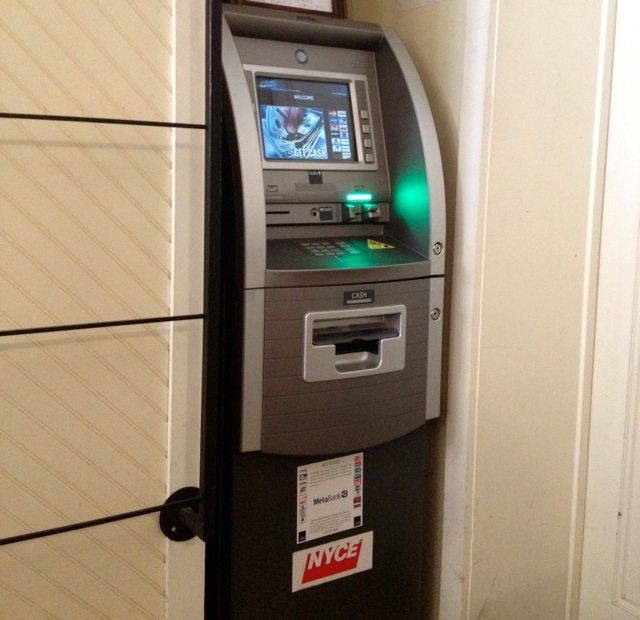 Two local bankers and two others have been indicted for allegedly stealing $400,000 from the bank accounts of over a dozen senior citizens and deceased account holders, who had accounts at the Chase Bank the defendants worked at according to Brooklyn District Attorney Ken Thompson.
The DA has identified the defendants as Jonathan Francis of Flatbush and Dion Allison of Marietta, Georgia. They were both employed as personal bankers at J.P. Morgan Chase's Restoration Plaza branch on Fulton Street in Bedford-Stuyvesant. Also charged are Kery Phillips and Gregory Desrameaux, both from Prospect-Lefferts Gardens, who were not employed by Chase.
According to the indictment, between August 2012 and October 2013, Francis and Allison, using their authority as Personal Bankers to access accounts electronically, searched Chase databases for accounts that belonged to elderly Chase clients, had high balances and were dormant, except for regular direct deposits from the Social Security Administration. Some of these account holders were deceased.
Francis and Allison allegedly identified 15 accounts and without permission or authority from either Chase or the account holders withdrew money from those accounts.
The DA says Phillips and Desrameaux conspired with bankers Francis and Allison to steal money from the accounts. The bankers issued ATM cards for the accounts and then used the ATM cards to systematically withdraw money. The defendants allegedly made withdrawals of between $200 and $2,000 (the maximum ATM withdrawal permitted each day) at regular intervals and alternated between several Chase branch ATMs.
The defendants made a total of 355 ATM withdrawals totaling nearly $298,000 from the 15 compromised accounts during the course of the investigation, according to the DA.
The defendants also submitted false and fraudulent Durable Power of Attorney documents, which gave them control of the accounts. The defendants allegedly used the documents to withdraw amounts of up to $9,500 from teller stations. They allegedly made a total of 21 withdrawals in this manner, taking approximately $100,000 from four different accounts.
"They will all now be held accountable for their shameful scheme to defraud," said District Attorney Thompson in a statement.
"That these individuals used their position in the banking industry to steal Social Security funds is an offense against all taxpayers who contribute to Social Security and spend a lifetime working to earn these benefits," Social Security Administration Special Agent in Charge Edward J. Ryan said in a statement.
All of the defendants are charged with fourth-degree conspiracy, second- and third-degree grand larceny and first-degree falsifying business records. Allison was arrested this week, while Francis and Desrameaux were arrainged earlier this month. Francis and Allison were ordered to be held on bail of $25,000 bond or $15,000 cash. Phillips is still being sought by police. The defendants each face up to 15 years in prison if convicted.