"Little Pakistan" To Be Co-Named After Founder Of Pakistan
DITMAS PARK – The Coney Island Avenue strip between Avenues C and H, also known as "Little Pakistan," will be co-named "Muhammad Ali Jinnah Way," after the founder of Pakistan.
"This is a really great achievement of the Pakistani-American community," Shahid Khan, member of Community Board 14 and Pakistani American Youth Organization (PAYO) said. "Presently where we are struggling within our community, we really achieved this milestone. This is community integration in process."
Muhammad Ali Jinnah, also referred to as Quaid-e-Azam, is still idolized by Pakistanis today. When Great Britain left India after controlling it for over three centuries, it left a place where Muslims and Hindus were in conflict.
Jinnah pushed for a separate country, a Muslim dominated Pakistan. On August 14, 1947, India was finally partitioned. But it was met with intense bloodshed and a great migration of people. Indian Muslims headed to a new free country – Pakistan, but many people were murdered along the way. Women were raped, men were dismembered, and villages were set on fire. About 15 million people were displaced and grieving.
But still, Jinnah had hope.
"My message to you all is of hope, courage, and confidence. Let us mobilize all our resources in a systematic and organized way and tackle the grave issues that confront us with the grim determination and discipline worthy of a great nation," he had said in the past.
To honor the man, efforts were taken by various individuals and organizations in the Brooklyn Muslim community, including PAYO for several years to get the street co-named. In fact, according to Khan, the process began before September 11, 2001. But efforts were halted after the "Pakistani community was stigmatized, marginalized, and targeted," he said.
Waqil Ahmed, president of PAYO, echoed the sentiment and spoke about the Islamophobia the community has had to endure. He said the co-naming was the "first step to bringing change within the community" as it holds a sentimental value that allows "all Pakistani-Americans to find a home within another home."
"As a team, PAYO observes 'Little Pakistan' to feel segregated, as if they are intruders not only to the community but also the country," Ahmed said. "PAYO wants to break cultural barriers, get rid of Islamophobia, and have a fusion of nationalities and culture."
"Over the years, the community has tremendously grown," he said. "The street co-naming is going to bring the community closer, strengthen relationships within other ethnicities."
The resolution, sponsored by Council Member Jumaane Williams, was passed by the NYC Council last week. An official ceremony will be held later this month. Khan attributes this victory to the Pakistani youth.
"The second generation is more aware, more active, and more educated. That's why things were done successfully," Khan said. "Youth is the architect of any nation. I believe each generation should live better than the last."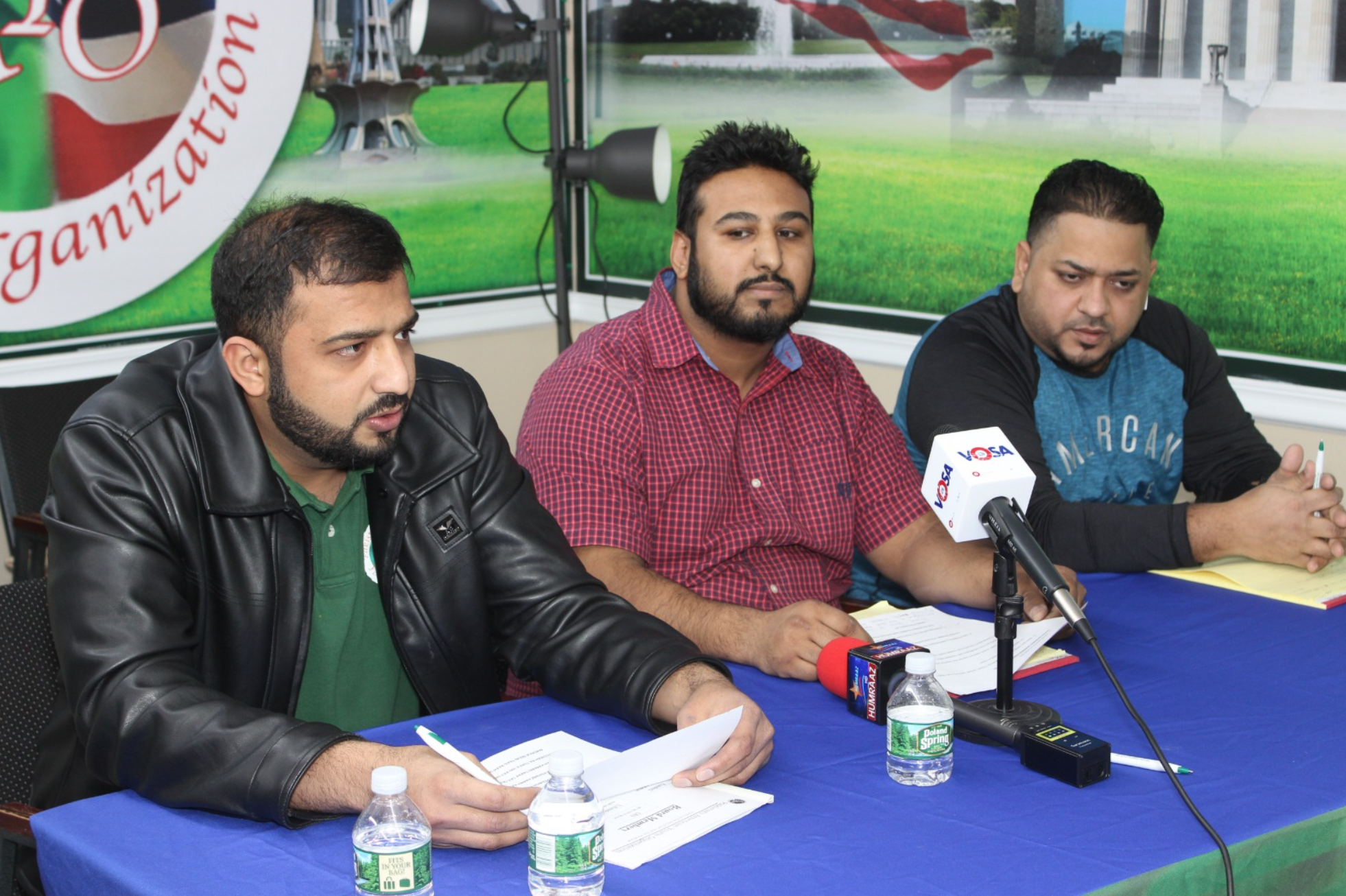 Kashif Hussain, a community activist who ran for District Leader and lost, says his run (and the fact that he got close to 8,000 votes) may have made a difference – the community is finally being taken seriously, he said.
"The resources and requests like co-naming the street are being brought to the community," he said. "It's a sign of good things to come in the future for South Asian communities. Our work for the betterment of the community continues."
Hussain believes it's about time "Little Pakistan" was co-named.
"Elected officials have made a lot of promises over the years but nothing really big happened," he said. "As a community leader and a political candidate, this is making me more dedicated and motivated to keep fighting for more causes and deficiencies in our neighborhood and district."
Council Member Jumaane Williams agreed: "It's vital that communities see themselves, their culture, and their cultural leaders represented. Co-naming Muhammad Ali Jinnah Way is an important recognition of the Pakistani community and its contributions- both in Brooklyn and throughout New York City."
"I thank my colleagues for supporting this effort and the community groups who helped make it possible. Next up- Little Pakistan!"