Legendary L&B Spumoni Gardens Announces New Location in DUMBO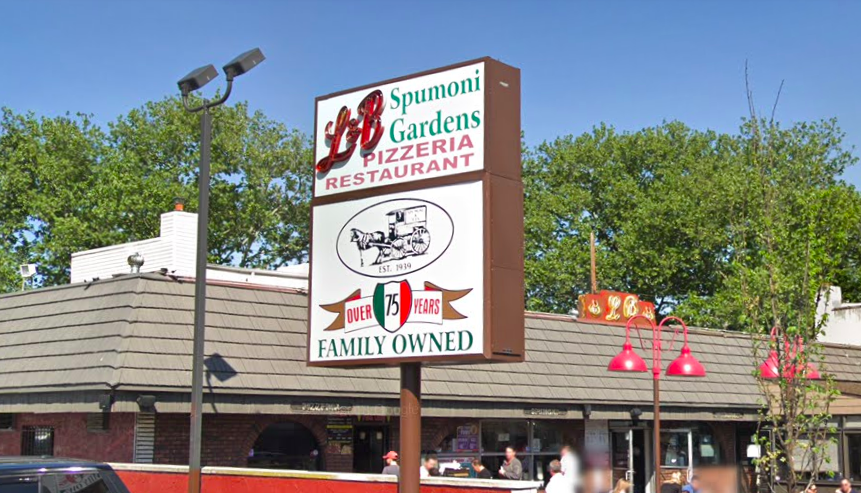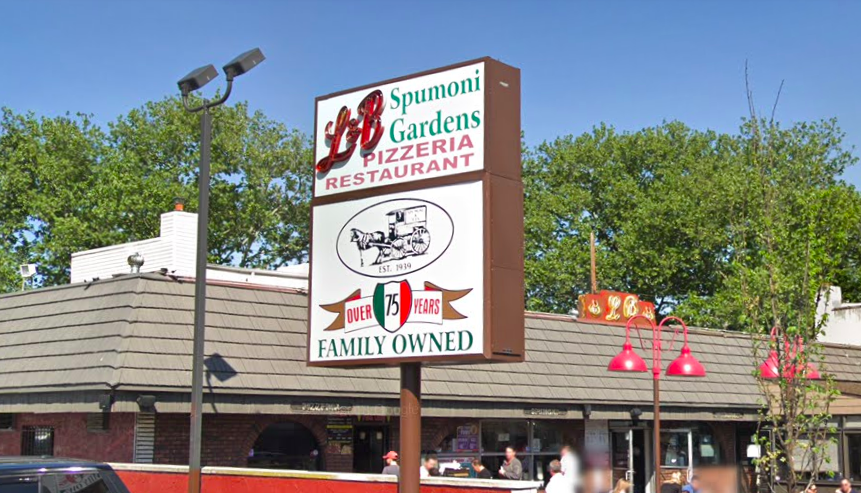 DUMBO – L&B Spumoni Gardens, the beloved Italian eatery in Bensonhurst, has announced the opening of a second location after eighty years of business. The draw? The new spot is just down the street from Grimaldi's and Juliana's, two pizzerias with a lengthy and heated rivalry.
According to the Post, who first reported the new location, permits to install pizza ovens at 46 Fulton St. were filed in April, though there have been some construction hiccups since. An opening date for the new location has yet to be announced.
Grimaldi's and Juliana's pizzerias sit a mere block from L&B's new location. Patsy Grimaldi, namesake of the original Grimaldi's, sold the restaurant in 1998 to Frank Ciolli. Ciolli was forced to migrate Grimaldi's to a location next door in 2011. That same year, Patsy Grimaldi left retirement to open a new pizzeria, Juliana's—in the same location as the old Grimaldi's. With the DUMBO location, L&B Spumoni Gardens has placed itself in the midst of a decades-long feud full of lawsuits and accusations.
L&B Spumoni Gardens has had its own taste of trouble. In 2009, tensions boiled over when Francis Guerra, an L&B-associated mobster, accused Staten Island pizzeria The Square of stealing L&B's sauce recipe. Guerra attacked Eugene Lombardo of The Square, and was charged with assault. Maybe L&B will bring some of this fighting energy to the preexisting tensions on Old Fulton Street.
While L&B is notorious for its square Grandma slice, Juliana's and Grimaldi's slices are better known for their thin crusts. Frank Ciolli seems to think this is enough to keep things civil, telling the Post, "It's a different style of pizza. We have lines all the time—people come from all over the world."
The Post writes that the three pizzerias will be in "spitting distance" of one another—it's only a question of who will spit first.