Throwback Thursday: Sunset Park Boulder And The Legend Of Martense Lane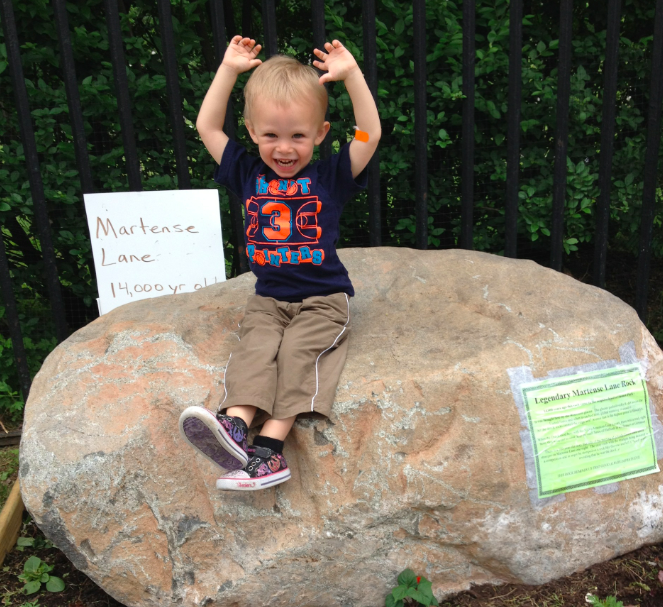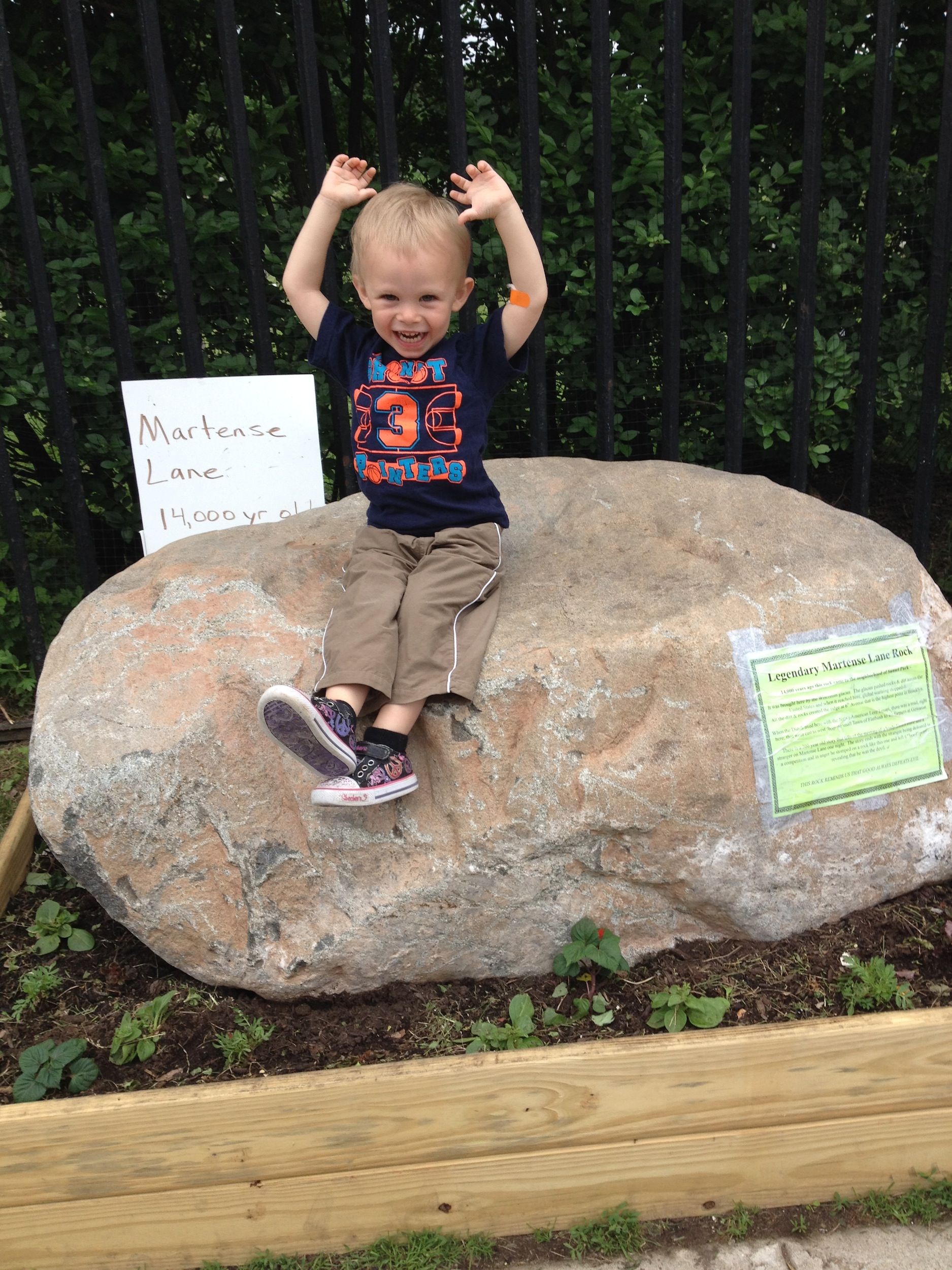 The Legend of Martense Lane is as much about a boulder as it is about a lane and the traveler journeying along it.
First written down over 150 years ago, the legend tells the tale of a Dutch slave, returning home to Gowanus along Martense Lane from a late night party in Flatbush, who gets challenged to a dance-off by a stranger. After hours of dancing, the slave wins and outdoes/outlasts the stranger, angering him so much that he kicks a boulder. But instead of a footprint being left on the rock, a hoof-print was left instead — the stranger was really the devil.
According to Sunset Park Restoration and Tony Giordano of the Sunset Parker Facebook page, "many of us interpret this brief tale to mean that no matter how humble your situation may be, good will always defeat evil."
Nowadays, the lanes that our story's hero was taking — Martense Lane from east to west, as well as a north/south road that roughly runs the equivalent of Third Avenue from the Narrows to what is now Flatbush Avenue — don't exist anymore, but the rough point at which they intersect is still marked by a boulder — our Sunset Park boulder.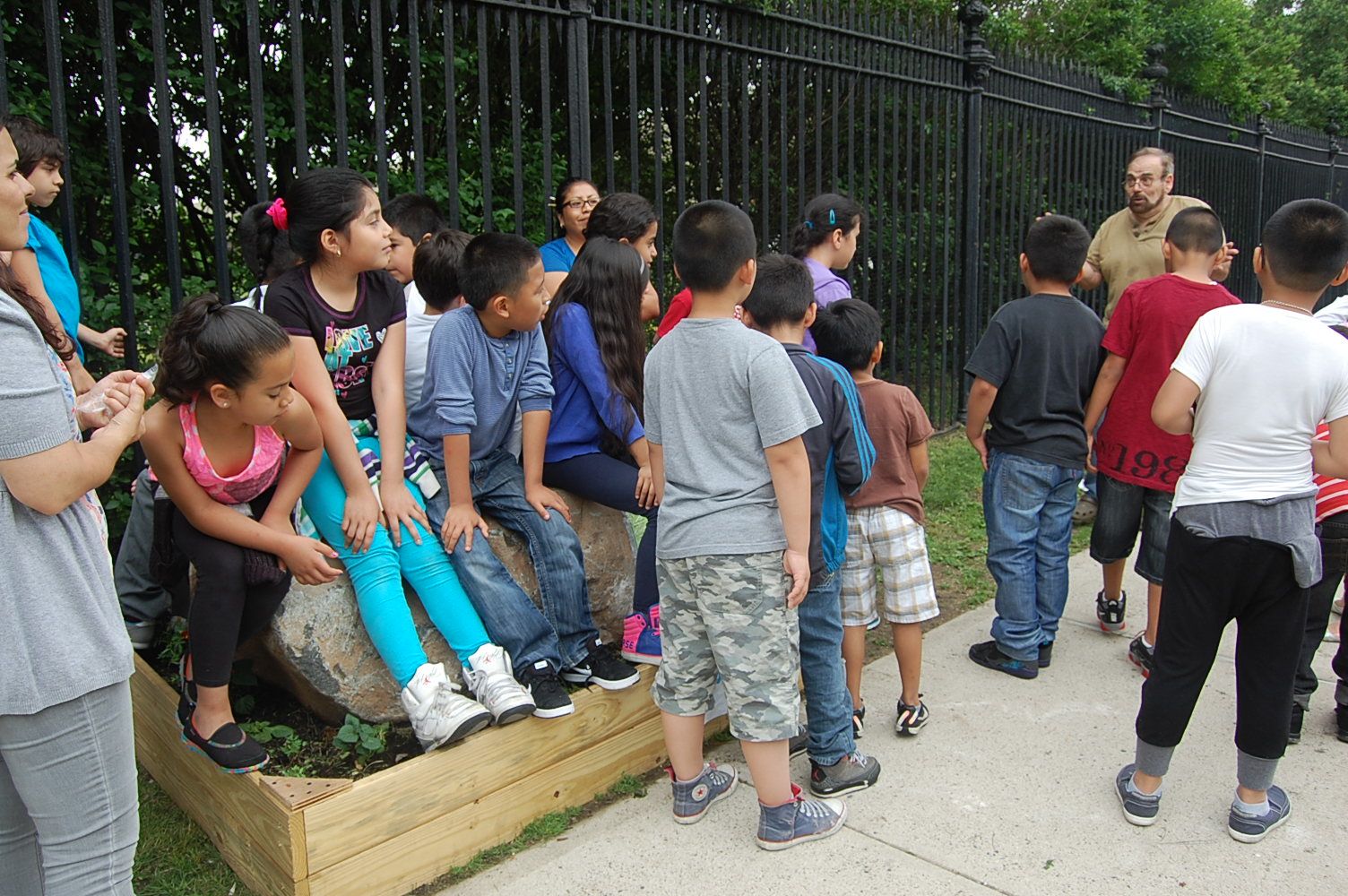 It's not the same boulder as the legend, but it is still a very old one, having been left in Sunset Park near what is now Our Lady of Perpetual Help Basilica at 60th Street and Fifth Avenue by a glacier 14,000 years ago. It wasn't until a construction crew unearthed it a few years ago that community members, led by Giordano and the Sunset Park Fifth Avenue Business Improvement District's Renee Giordano, moved it to a more family-friendly spot in Green-Wood Cemetery, at 35th Street and Fifth Avenue.
Since then, the boulder has become a gathering spot for schoolkids from PS 24 and across Sunset Park to learn about Brooklyn history.