Learn How To Sail On The Bay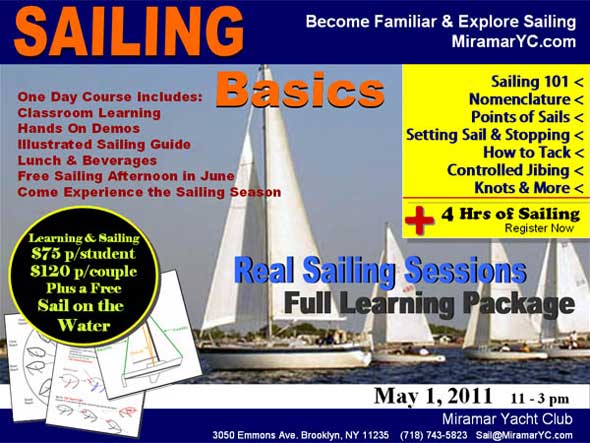 The Miramar Yacht Club at 3050 Emmons Avenue has released their Sailing Basics programs for this spring and summer.
There will be an opportunity to explore sailing on Sunday May 1, at 11 a.m. There is also a free seek and sail event on June 18.
Prices for the program are $75 for students and $120 for couples who register together. To register email Sail@MiramarYC.com or call (718)743-5823.