L&B Spumoni Gardens Mobster Acquitted Of Murder And Sauce Extortion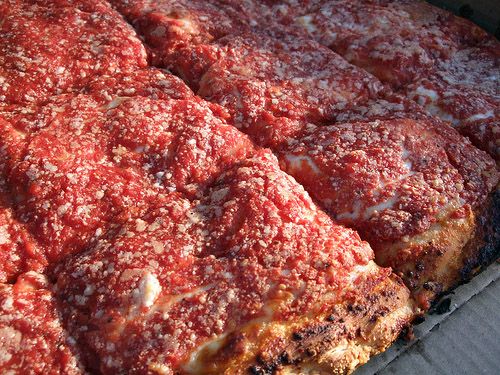 The case of the mobster and the L&B pizza sauce has been closed.
Colombo mob associate Frank Guerra was acquitted of the murders of former underboss Joseph Scopo and Staten Island club owner Michael Devine. He was also cleared on charges of extorting Eugene Lombardo, a pizza maker Guerra accused of stealing the L&B's secret recipe for pizza sauce .
Guerra's ex-wife gave him his alibi for the night Scopo was killed: He was home playing Clue.
While the verdict acquitted him of the murders, he was convicted on five counts of selling oxycodone and wire fraud. He could serve up to 20 years behind bars, according to the New York Daily News.
After the verdict was read, Guerra's wife and the rest of his family celebrated outside.