Lawyer For Landlord In Deadly Tenement Fire Trial Says Reality Show About Brooklyn DA Will Sway Jury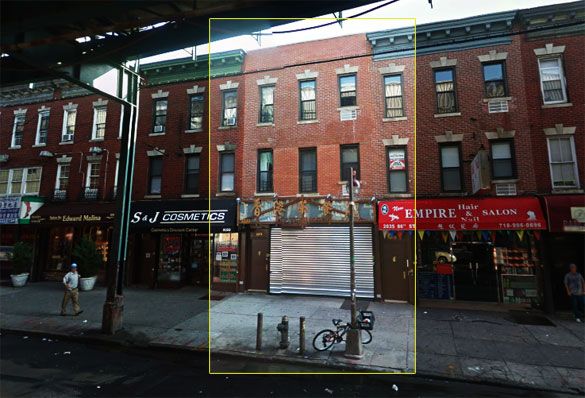 The lawyer for Vasilios and Argyrios Gerazounis, the landlords of the tenement building where five Guatemalan immigrants died in a 2010 fire, is seeking an injunction to prevent CBS from broadcasting a planned reality show about Brooklyn District Attorney Charles Hynes, saying that the show will reveal details about the case that could prejudice jurors.
The New York Times reports:
Gerald L. Shargel, a lawyer for a defendant in a high-profile case being prosecuted by Mr. Hynes's office, appeared in court on Thursday seeking an injunction that would prevent CBS from broadcasting anything related to his client, a landlord charged with manslaughter as a result of a tenement fire in Bensonhurst in 2010 that killed five Guatemalan immigrants. Mr. Hynes's office accused the landlords of the building of illegally subdividing apartments without furnishing the required exits.
The Gerazounis' will be the second prosecution connected to the fire. Earlier this year, Daniel Ignacio was found guilty of setting the fire. The Gerazounis will stand trial for creating unsafe conditions that may have contributed to the five deaths.
The Times continues:
Mr. Shargel wrote a letter on Wednesday to Judge Danny K. Chun of State Supreme Court in Brooklyn, arguing that showing prosecutors interviewing witnesses and making statements about the case before a trial has taken place was a "shocking" violation of professional conduct rules demanded of all lawyers. He asserted that the program would make it difficult for his client, Argyrios Gerazounis, and his client's father, Vasilios, also a landlord and also charged with manslaughter, to receive a fair jury trial.
"These defendants cannot expect to receive a fair trial if the people provide the public — including prospective jurors and witnesses — with an 'insider's look' at the prosecution's side of the case, on network television," Mr. Shargel wrote. "This is a very serious criminal case that should be tried in a courtroom, not on 'reality TV.' "
But when Mr. Shargel arrived in State Supreme Court in Brooklyn on Thursday, he learned from a prosecutor, Lawrence Oh, that CBS would not be including footage of his client after all. Mr. Shargel said afterward that the issue was now "moot."
However, Jerry Schmetterer, a spokesman for the office, had a different version of events. He said in a telephone interview that CBS had decided on its own not to include the case, not in response to the Shargel letter. CBS, he said, always had final editorial say on what would be shown, but prosecutors have been fastidious about not saying anything on camera that might prejudice a case.
"We are being very careful, and so is CBS that no case would be in jeopardy by what they're doing," Mr. Schmetterer said.
Officials in the office said most of the CBS footage concerned cases that are either closed or had been well-publicized at news conferences.
Shargel isn't the only one upset about the show. Earlier in the week, a candidate seeking to replace Hynes, Abe George, filed suit, claiming that the show will unfairly promote Hynes and give him an advantage in the elections. He is also asking that the show be put on hold.