Larry David: Sheepshead Is Full Of Loud, Nosy People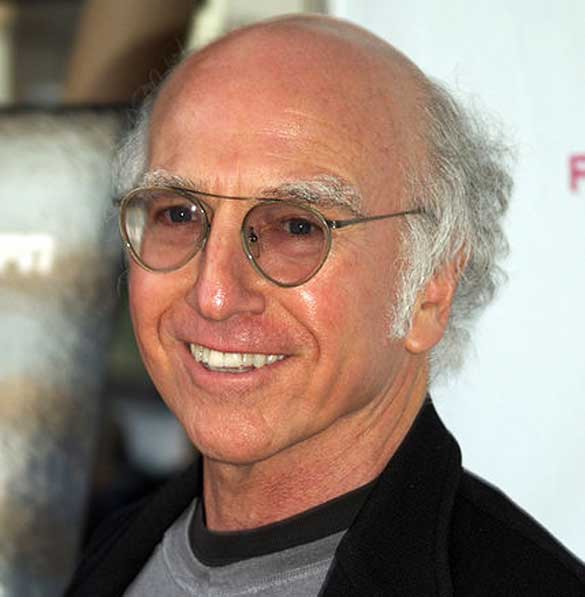 Of all the famous people who grew up in Sheepshead Bay, the one I'd like to interview most is Larry David.
Actor, writer, director and producer, the dour David is, alas, a hard man to pin down. He is notoriously averse to interviews.
Unlike most, I don't have an encyclopedic knowledge of Seinfeld, the show that brought him fame and fortune. I didn't grow up with it, and the constant references thrown about in daily conversation go over my head. Curb Your Enthusiasm was my first real entrance into David's world; one filled with awkwardness and a neurosis that threatens to displace Woody Allen as the world's most nebbish American Jew.
With Curb I could find something to relate – a guy whose honest, pragmatic idiosyncrasies clash with a culture of pretense and miscommunications.
But that's not why I want to interview David. As one of the neighborhood's most notable residents, I want to experience growing up in Sheepshead Bay through the Larry David lens – if only to confirm that, maybe, I already know what he'll say.
As few interviews as there are with the man, there are even fewer that explore his formative years in Southern Brooklyn. I've heard through some who knew him – tangentially, always – that he hated the neighborhood. Last week, one interviewer from the Financial Times touched on this sentiment:
I ask about the most recent series of Curb, screened last year, which was a homecoming of sorts because part of it was filmed in New York. He was raised in the city, and spent his formative years in an apartment in Sheepshead Bay in Brooklyn. "Everyone was always yelling at each other. A lot of screaming, a lot of noise. No sense of independence. Everybody knew your business."
In David's world, Sheepshead Bay is loud, its neighbors nosy, and its environment confining.
Oh, I could certainly see that growing up.
But, Larry, Larry, tell me more! Tell me if you ever visited PIPS. Tell me what the hallways of Sheepshead Bay High School were like. Tell me where you went, and the people you saw, and the run ins you encountered!
I'll probably never score that Larry David interview. Until I do, I'll have to imagine the answers he'll give, tinged with my own reflections on the quirks of the modern Bay. Where he'd probably talk about the clash of secular Jewish minorities with Catholic Irish and Italian working-class sensibilities, I can't help but wonder what he'd think of the Eastern European immigrants, the Arabs, the Asians and the Orthodox.
Would miscommunication abound? I'm just imagining my own hilariously frustrating experiences trying to order dim sum on Avenue U or some hot foods in Sheepshead Bay Road's Russian market. There's lots of gesticulating, turning to shouting and exasperation. There's lots of muttering. There's lots of stink eye.
There's lots o' fodder here for you, Larry David. We'll trade you – an episode about Sheepshead Bay for a statue in your likeness.*
*Sheepshead Bites does not have the authority nor the resources to fund or place a statue of Larry David or anyone else. But we'll damn well try.