Lard Bread is a Holiday Tradition at this 90-Year-Old Brooklyn Bakery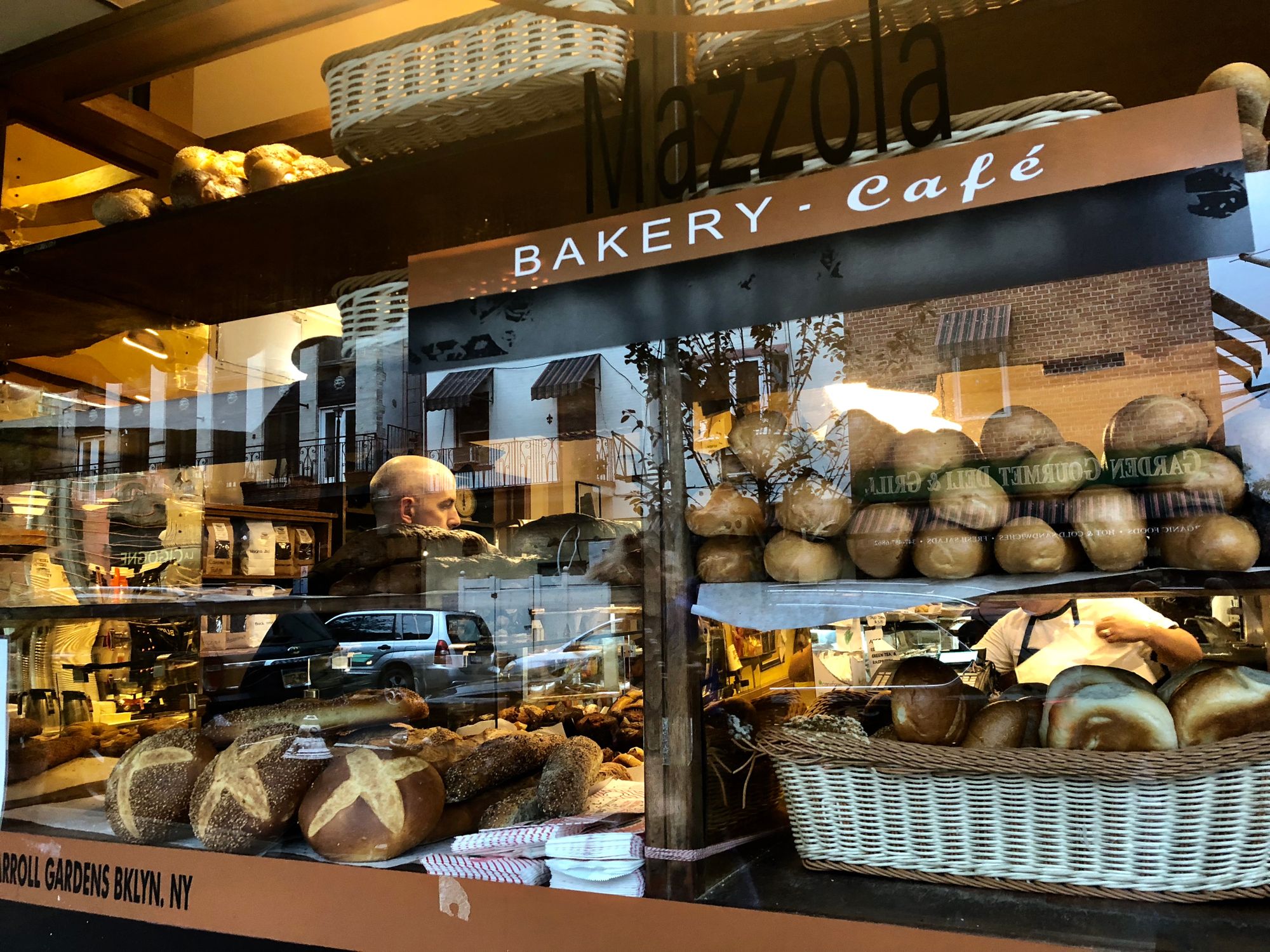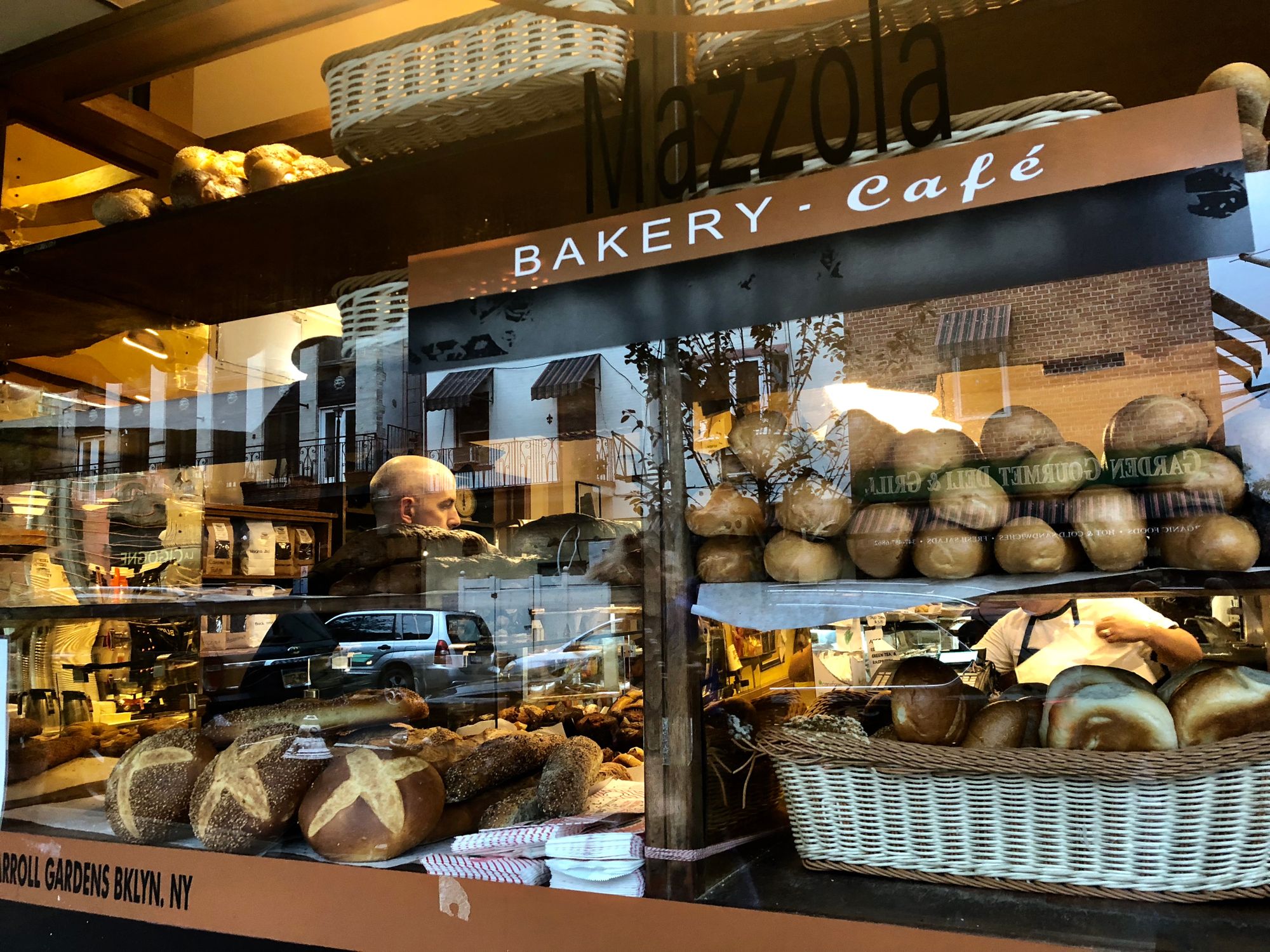 CARROLL GARDENS – Rows of earthen-red brownstones line the path to Mazzola Bakery in Carroll Gardens. The neighborhood has changed since the bakery's start in 1928, but the familiar scent of freshly baked bread, now mixed with coffee, still fills the air as you approach the intersection of Union and Henry Streets.
At 6 a.m., Anthony Ilardi, 51, has already begun work for the day — checking to see which orders were fulfilled during the night shift, putting loaves of bread into the oven and preparing morning deliveries.
"It's time consuming, but everything is done by hand," says Ilardi. "Better quality."
Ilardi grew up around the corner from the bakery. When he was young, his grandma would send him down the street to pick up loaves of bread for dinner.
Now, he's the chief baker.
"We're childhood friends," says Anthony Ilardi, 51 of his relationship with the owners. "It's like working with family."
In 1980, Frank Caravello, 77, took over the bakery when the original Mazzola family was retiring. Today, Caravello's three children run the place together. They brought Ilardi on board nearly twenty years ago.
"It's a simple recipe, but it's delicious," says Ilardi as he prepares the bakery's famous lard bread, kneading together dough mixed with Genoa salami, provolone cheese, black pepper and lard.
The bread is one of the original Mazzola recipes and has become a holiday staple. Around Christmastime they sell close to 3,000 loaves alone according to Josephine Messina, 52, who runs the bakery with her two brothers.
"When they first started, they only carried Italian bread," says Messina. "We try to adapt as the neighborhood changes."
The bakery now carries coffee, bagels and various pastries along with 20 different artisan breads. Closed only one day a year — Christmas — Mazzola delivers to all five boroughs and New Jersey.
"Some of the recipes have been here before us," says Ilardi. "Others are trial and error. When my mother used to cook, nothing was written down. But, you knew by the taste and the smell of it… You knew it was good."
Each type of bread comes with its own set of instructions: a specific oven, temperature or combination of ingredients. Years of experience have given Ilardi a deftness as he slices cuts in the dough to let out air bubbles, monitors baking times across multiple commercial size ovens and rotates bread between the racks with a paddle.
"For Italian families, it's all about sitting at the table and eating together," says Ilardi. "That's how you communicated with each other about your day — whether it was good or not. It was always around the table with bread."
For customers, having Mazzola Bakery around is a reminder of how the area used to be.
"As the neighborhood changes, and becomes more generically New York, I think these businesses are really important to the history of the neighborhood," says Alexandra Carroll as her 10-year-old daughter munches on a loaf of the lard bread. Carroll has lived in the area for 15 years. "It keeps it feeling unique and different from any other neighborhood in Brooklyn or New York."
Though the neighborhood might be changing, one thing remains consistent for Ilardi.
"Bread is a staple throughout the world," says Ilardi. "Empires were built on it. If people had bread, they were happy. If they didn't, they weren't and there were problems."
Mazzola Bakery is open from 6 a.m. to 8 p.m. Monday to Saturday and from 7 a.m. to 8 p.m. on Sundays. They are closed Christmas Day. They also have a location in Manalapan, New Jersey.