'Kittenpalooza' Will Be Held Outside Qathra Cafe On Cortelyou Road This Sunday, August 16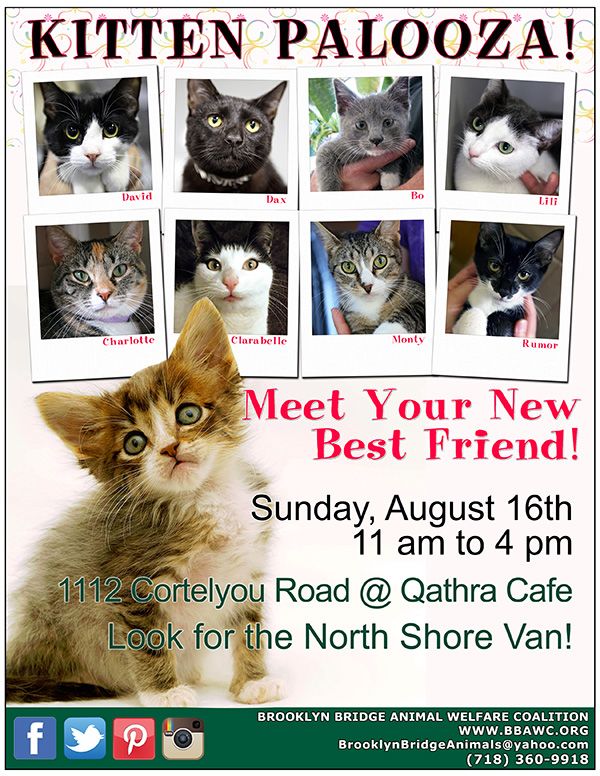 Come out and meet your new best (and most adorable) friend this Sunday, August 16!
The Brooklyn Bridge Animal Welfare Coalition will host a cat and kitten adoption van outside Qathra Cafe (1112 Cortelyou Road, between Westminster and Stratford Roads) from 11am-4pm.
There will be oodles of friendly kittens and cats looking for forever homes, including brothers Gifford and Clarence, Dax and Lili, all of whom are pictured below.