That Daring Rescue In The Waters Off Kingsborough? The Guy Was A Car Thief Escaping The Cops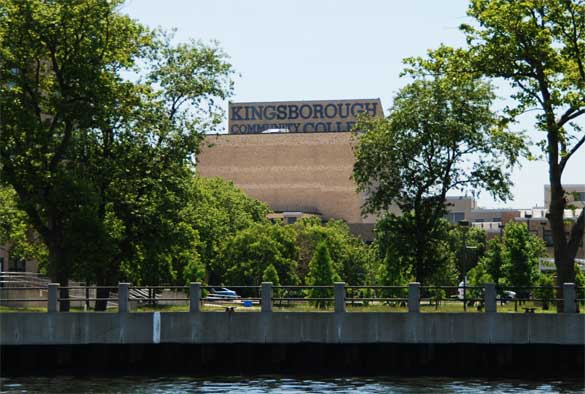 Remember that breaking news story we did two days ago about the FDNY rescuing a man in the water near Kingsborough Community College? Looks like he voluntarily entered the water in an attempt to evade the cops, according to Your Jewish News.
Twenty-year-old Steve Fishman was
allegedly
in the process of breaking into cars around 1 p.m. on the school campus when he jumped in the water to evade arrest. He must've forgotten that it's the middle of January and soon after he began to suffer from hypothermia, which is what happens when you jump into the water in winter time.
Then:
Firefighters jumped into the water while Fishman shouted "Are you the police? Are you a cop?"
"He must have been in the water for a while. His heart rate began to fall," a firefighter said. "A few more seconds and he could have gone under," he said.
On top of almost dying, Fishman was charged with theft, resisting arrest, unauthorized use of a vehicle and criminal possession of stolen property.
We hope, if the charges are true, the court throws the book at him for endangering the safety of New York's Bravest.