Kings Theatre Honored For Its Historic Preservation With Brooklyn Building Award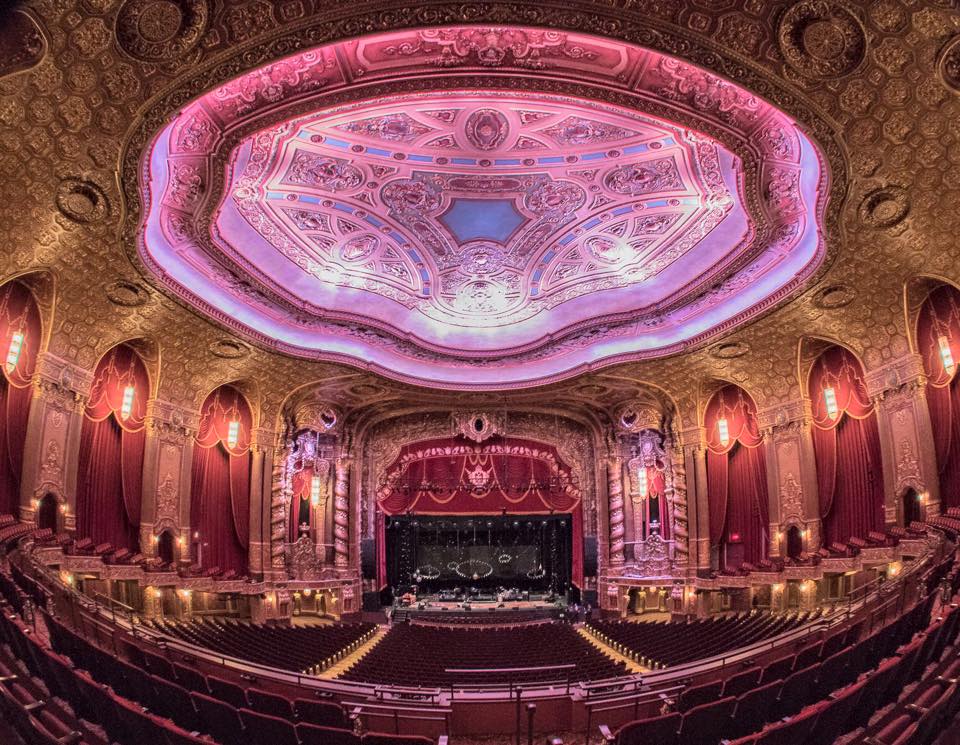 Congratulations to the Kings Theatre (1027 Flatbush Avenue), one of the places honored this year in the 2015 Brooklyn Building Awards, which are given out annually by the Brooklyn Chamber of Commerce to "recently completed construction and renovation projects that improve the borough's diverse neighborhoods and economy."
Kings Theatre, a truly stunning building that recently reopened after sitting dormant for decades, won the Historic Preservation award for the restoration work done by Ace Theatrical Group, Martinez + Johnson Architecture, Gilbane Building Company, and engineers Edwards & Zuck.
A $93 million project, the Kings Theatre restoration transformed the space that had been abandoned for nearly four decades, its once opulent rooms overtaken by flooding and mold and ravaged by vandals. After about two years of work, the theatre that debuted at the tail end of the country's Jazz Age in 1929 once again became a lavish site with soaring ceilings and decadent details (including 1,800 pound Art Deco chandeliers) that has housed such performers as Motown legend Diana Ross; Bjork; Crosby, Stills & Nash, and many more.
In addition to being honored with this award, the Kings Theatre will host the awards ceremony for all the recipients on July 21.
"We are thrilled to welcome the Brooklyn Chamber of Commerce and its membership to the Kings Theatre for the annual Building Brooklyn Awards," said Matthew Wolf, Executive Director of the Kings Theatre. "We are honored to participate and play host to the celebration, and we are so grateful for the generous support of the Brooklyn Chamber and the entire community as the Kings made its return to Flatbush Avenue this year."
Other nearby honorees include Green-Wood Cemetery, the BRIC Arts Media Center and Steiner Studios.
"The borough of Brooklyn is truly an innovation hub, where builders and designers can put their craft to use and enhance the city that surrounds them," said Chamber President/CEO Carlo Scissura. "These projects represent the creative influence and inventive culture that inhabit our borough. I would like to congratulate all the winners for their state-of-the-art projects that make this urban setting a place the world needs to see."
Many congratulations to the Kings Theatre and all the winners!