Killer Night on 'Fatal Encounters'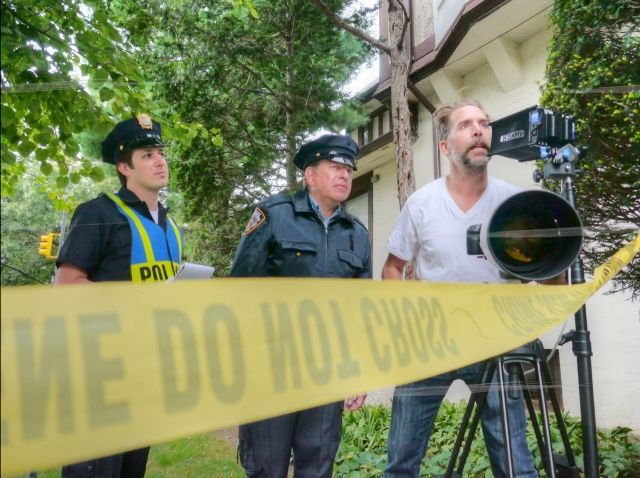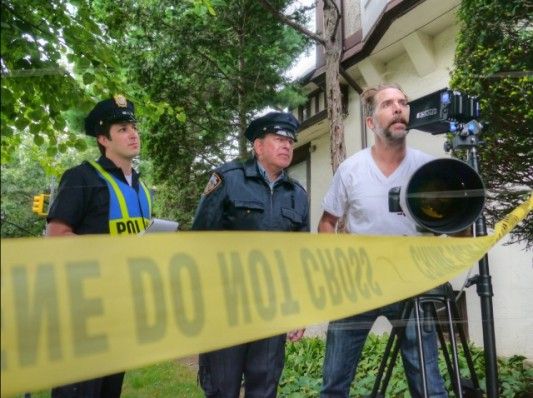 One of the most notorious crimes in our neighborhood in recent years is getting the dramatic treatment in a new show on the Investigation Discovery channel next week.
The "Killer Night In Brooklyn" episode (pictured above, with neighbor Andy Novick playing the role of cop in the center) on the series Fatal Encounters will cover the murder of Mark Fisher, a New Jersey college student who was found shot to death on Argyle Road in 2003. John Guica and Antonio Russo were convicted of the crime in 2005, though Guica's mother, Doreen Quinn Giuliano, has gone to great lengths to prove her son's innocence. A bid for a new trial was overturned in 2010, but people continue to sign a petition that's set up on the Free John Guica website.
The episode premieres on Monday, April 16 at 10pm.