Kensington's Worst Employers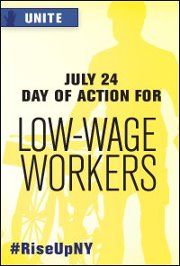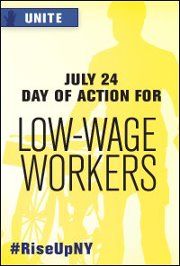 Golden Farm on Church has become a poster child for anyone discussing low wage labor in this city. A few days ago, the New York Times wrote up how the move to unionize grocery workers is pitting two immigrant groups against each other. Today another profile by the New York Times of a labor coalition that is working across industries, and a report on the worst companies and executives in New York City produced by the coalition, United NY, Politicker reports:
"This report is designed to call attention to these employers and executives who consistently compromise the livelihood of workers, in the name of profits," said Camille Rivera, Executive Director of UnitedNY.  "Workers all over the city are fed up, and ready to fight back for the wages, benefits, and respect they deserve. That's why we're coming together on July 24, to send a clear message to these employers that all of us – community groups, clergy, labor organizations, and workers play a role in New York's economic landscape, and we are ready to get our fair share."
According to the report, car washes are right up there with the supermarkets when it comes to long hours, low pay and few protections (though only Golden Farm gets its name in print). And we've got quite a few of both in the neighborhood. You can download the report here, and join like minded folks on July 24 for a march starting at the Union Square in Manhattan around 5pm.