Man Who Stopped Maksim Gelman Learns Cops Aren't Obligated To Protect People From Being Stabbed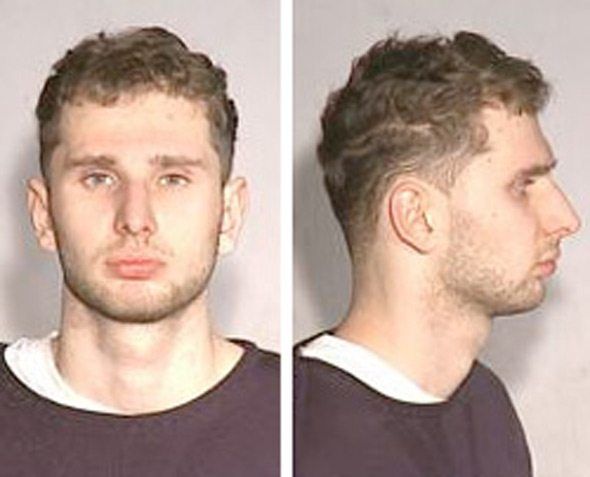 Poor Joseph Lozito. If you don't remember, Lozito was the man who heroically stopped Maksim Gelman, the murderous, knife-wielding lunatic, by wrestling him to the ground and receiving multiple stab wounds – all while cops looked on and did nothing.
As we've previously reported, Lozito took his case to court, arguing that officers should have helped him while he made the effort to pin down Gelman, but now the New York Post is reporting that a judge has thrown out the case on the grounds that officers were not obligated to protect Lozito during the fight.
Lozito, 42, recognized Gelman, who was on the run for murdering four people around Sheepshead Bay in February 2011, on a subway car and tackled him to the ground. In the scuffle, Lozito suffered seven stab wounds mainly to the back of the head and face. According to Lozito's account, two police officers, Terrance Howell and Tamara Taylor, did nothing until Lozito managed to pin Gelman to the ground, instead taking cover in the adjacent operator's cab.
The city defended the actions of the police officers, or lack thereof, with the surprising argument that officers have no "special duty" to protect a citizen, even if they are being assaulted in plain sight. Judge Margaret Chan has ultimately sided with the defense, using the rational that because "no direct promises of protection were made to Mr. Lozito," the officers had "no special duty" to protect him.
Even though Chan threw out Lozito's case, she made sure to praise his heroic actions.
"The dismissal of this lawsuit does not lessen Mr. Lozito's bravery or the pain of his injuries. It merely provides a resolution to this litigation," Chan said in Manhattan Supreme Court.
Justice served. Or something.