Join Newkirk Cares to Beautify Tree Beds on Newkirk & CIA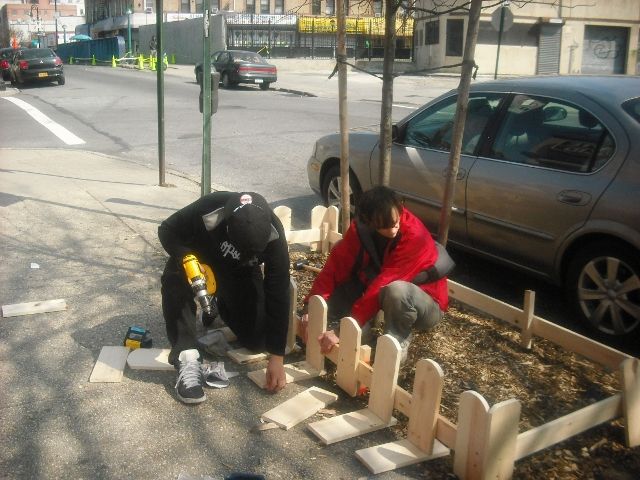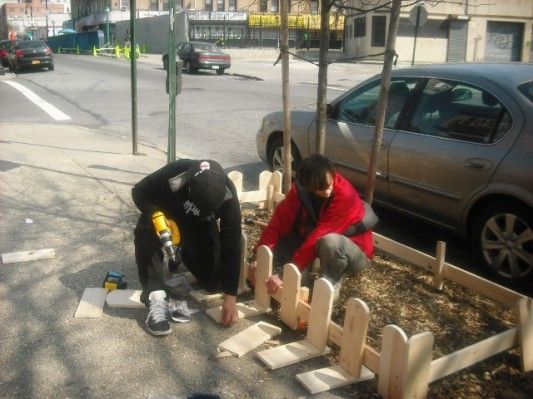 Newkirk Cares Collaborative is holding a final greening day this season, cleaning out tree pits along Newkirk and Coney Island Avenues, planting daffodil and tulip bulbs for next Spring, and building three more tree guards. They're meeting up at Newkirk Plaza (outside the Metro PCS), at 10am on Saturday, September 22.
The group's previous efforts have proven successful and beautiful. If you're interested in helping out, send an email to newkirk.collaborative@gmail.com.