Homeless Man Shot Dead In Elevator Of Sheepshead-Nostrand Houses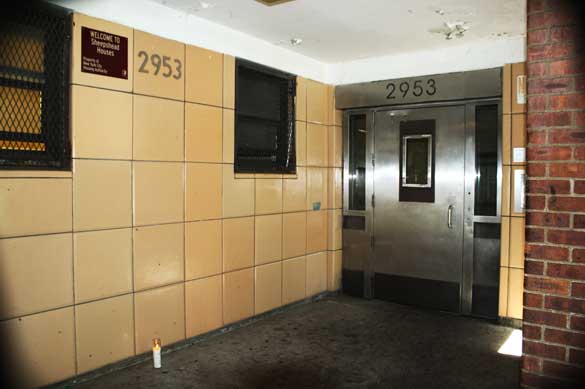 The body of a homeless man, who police identified as 32-year-old Jimmy Albright, was discovered inside the elevator of 2953 Avenue W between Nostrand Avenue and Batchelder Street.
After police responded to a 911 call at 7:45 a.m. yesterday morning, the bullet-riddled body of Albright was found inside the elevator of the seven-story Sheepshead-Nostrand Houses building.
According to several reports, authorities are still trying to determine who shot Albright, when exactly the shooting occurred, and why he was in the building in the first place.
This latest murder in the city housing development occurred despite the promise that brand new high-tech security cameras, ID-embedded door locks and new intercom systems would be installed throughout the 18-building complex.
The cameras were supposed to be installed by the first quarter of 2012, with all work finishing no later than March.