Jeffrey Babbitt Dies After Union Park Assault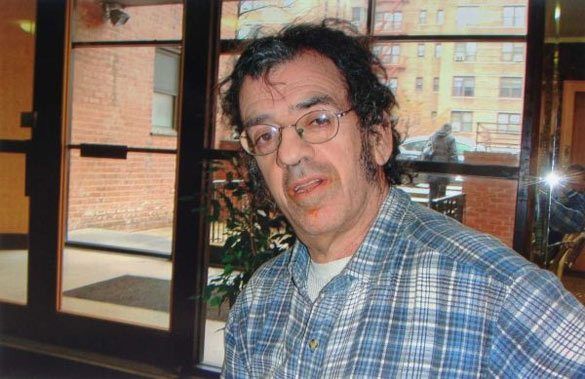 Jeffrey Babbitt, the victim of a deranged assault by 31-year-old Lashawn Marten, died yesterday at the age of 62. A New York Times obituary noted the deep sense of loss felt by Babbitt's friends and family, who remembered Babbitt as a gentle and sweet man.
Yesterday, we reported on the incident that put Babbitt in a coma that eventually led to his death. Babbitt, a retired train conductor, was walking through Union Square last Wednesday when Marten announced his intention to attack a white person. Babbitt was struck and fell to the pavement, cracking his skull. He was bleeding heavily and was subsequently declared brain dead at Bellevue Hospital. A recent report by CBS noted that Marten is homeless and started to complain that nobody wanted to play chess with him, leading to his outburst. The Times went into further detail on Marten's life:
Mr. Marten, who is black, has also gone by the alias Martin Redrick and listed a different birth date, the police said. He was living in supported housing for formerly homeless people and those with psychiatric disabilities provided by the Jewish Board of Family and Children's Services, said Shelley Ruchti, the group's chief communications officer. She declined to describe the reason for his living there.
The Times obituary noted that Babbitt, a Sheepshead Bay resident, loved to visit Forbidden Planet near Union Square to buy comic books and chat up the employees, with whom he had a friendly relationship with. Jeff Ayers, the manager at Forbidden Planet said he knew Babbitt for years and expressed his sadness over the loss to the Times.
"He was just a really, really, really sweet guy," Ayers, told the Times. "One of our staff just had a baby and he was dying to see pictures."
He lived with his 94-year-old mother, Lucille, serving as her primary caregiver. The Times described Babbitt's friendly relationship with his neighbors in his Ocean Avenue apartment building:
On Monday evening, many residents at Mr. Babbitt's modest brick apartment building on Ocean Avenue in Sheepshead Bay had something nice to say about him, and could only shake their heads at the senselessness of his death.
"He was as good as good can be," said Audrey Feifer, 75. "This should never have happened, no matter what color this person is."
Ms. Feifer said Mr. Babbitt, who she said moved to the neighborhood from Florida about 20 years ago, used to insist on giving her rides to bus stops or to buy doughnuts.
Inside the apartment that Mr. Babbitt shared with his mother, Ms. Feifer said, he kept model steam locomotives, stacks of magazines about trains, and many comic books. He often wore shirts showing pictures of fairies and once drove Ms. Feifer out of state to join him at a Fairy-Con gathering, a festival for people who celebrate fairies.
A sister, his only sibling, helped Mr. Babbitt care for their mother, but she died from cancer about two years ago, Ms. Feifer said, and Mr. Babbitt took over all the caretaking responsibilities.
He did not seem to mind, neighbors said.
"He'd say, 'Hi, Mom!' so loud everybody could hear it," said Igor Sapozhnikov, 56. "He loved his mother, and his mother loved him very well."
CThe employees at Forbidden Planet are planning to set up a fund to continue providing for Babbitt's mother's care.
"We're a community here," Ayers told the Times. "These are people whose lives we're tied to."
(UPDATE: 11:58 a.m.): Assemblyman Steven Cymbrowitz sent Sheepshead Bites a press release lamenting the passing of Babbitt and noting that he was a frequent visitor to his office.
"Jeffrey was a constituent of mine in Sheepshead Bay and a frequent visitor to my district office for the last 13 years with his elderly mother, Lucille, and his sister, Sue, who passed away a couple of years ago. He was friendly and good-natured, the kind of constituent you remember," Cymbrowitz wrote.
Cymbrowitz added his hopes that Babbitt's attacker will be prosecuted to the fullest extent of the law.