J'eatjet? Introduces 'Hair Of The Dog' Weekend Brunch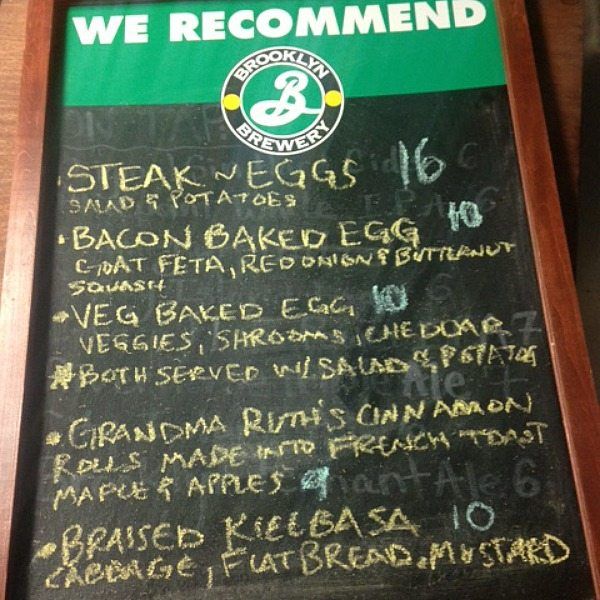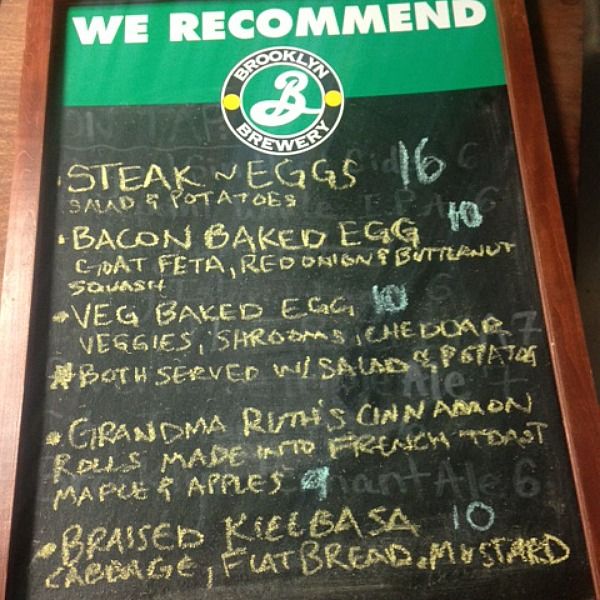 J'eatjet?, the 5th Avenue gastrobar that opened in August of this year, has tossed a new "Hair of the Dog" weekend brunch into the mix.
In addition to a rotating seasonal menu (last week's selections are shown above), co-owner Justyna Kociubinski tells us that "there will be fresh made Bloody Mary's served with various pickled veggies (peppers, green beans or okra) and sparkling wine that can come with peach, pear, plum or berry purées.
While the daytime cocktails do sound fantastic, all we can think about at this moment is Grandma Ruth's cinnamon roll French toast…mmmmmmmm.
Brunch starts at 1pm on Saturdays and Sundays, so be sure to stop by and check it out.
J'eatjet? is located at 685 5th Avenue, between 20th and 21st Street. Hours are Monday – Friday, 5pm-4am and Saturday-Sunday, 1pm to 4am.
Photo via Justyna Kociubinski